A slow-moving storm system continues to bring rain to California's coastal cities and snow to the mountains.
Interested in
Weather?
As the storm gets closer, heavy rain is expected Wednesday afternoon from Los Angeles to San Diego with some flash flooding possible. Also, ahead of the storm, gusty winds near 70 mph have been reported in Southern California.
There is further concern for mudslides near Malibu, California, where the Woolsey Fire burned through thousands of acres last month. This is the second rain storm to hit the region since the fire.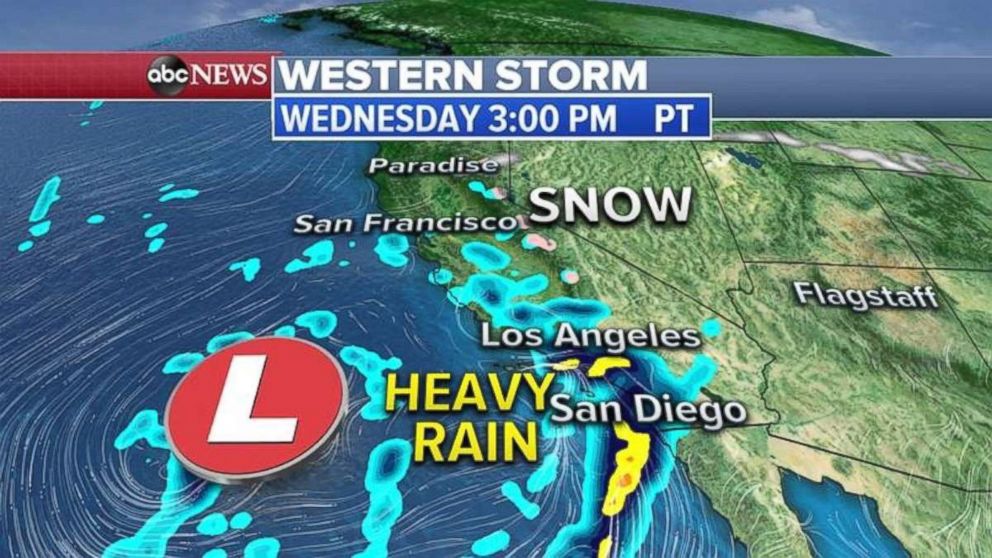 Heavy rain will continue on Thursday afternoon as the low near the coast, especially near San Diego, with a threat for flash flooding in the area.
Rainfall totals will range from 1 to 2 inches for Southern California on Wednesday and Thursday, while the Sierra Nevada Mountains will see an additional snowfall total near half a foot. Some snow is also possible outside of Los Angeles in the mountains.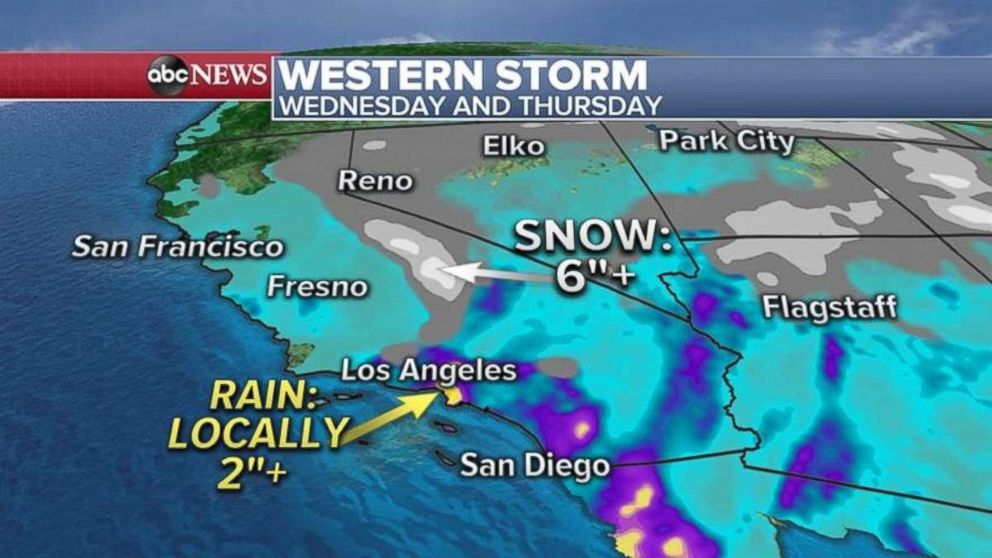 The storm moves out of California by Friday and redevelops in southern Texas with heavy rain, thunderstorms and snow to the north.
Winter storm watches have been issued from Texas to Oklahoma, where up to 4 inches of snow could fall and more than a quarter of an inch of ice is possible.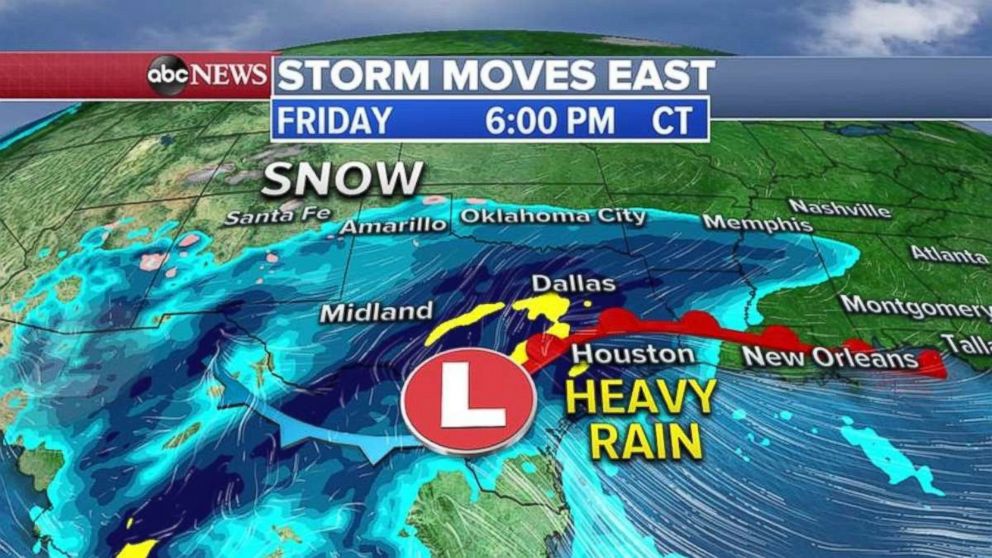 The storm moves into the Gulf Coast on Saturday with heavy rain and strong storms to the south and heavy snow and ice from Texas to Oklahoma into Arkansas. Significant ice and snow accumulation is expected for the Southern Plains and Mid-South.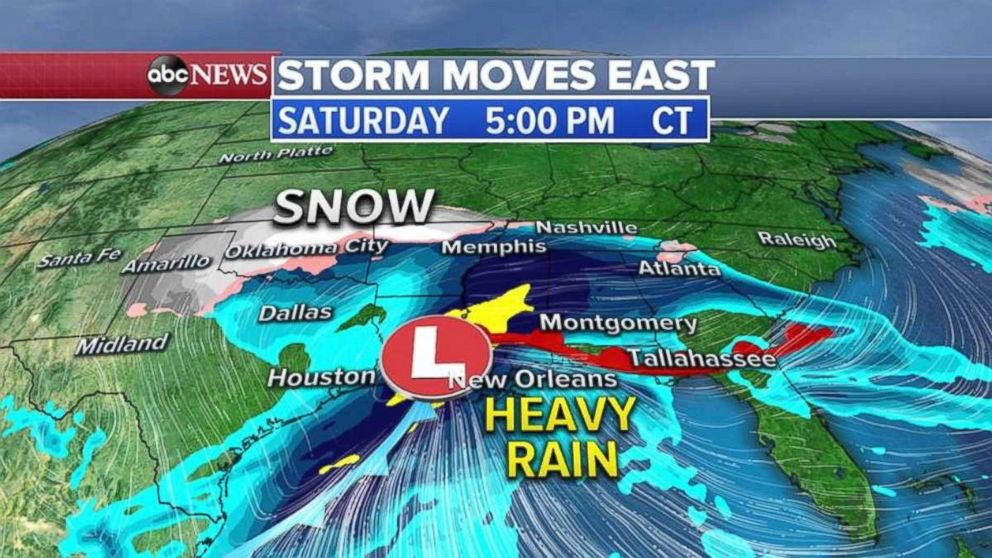 This same storm system moves into the Southeast and onto the East Coast by the end of the weekend into next week, bringing possibly significant snow and ice accumulation to the Carolinas and parts of mid-Atlantic.
Source: Read Full Article