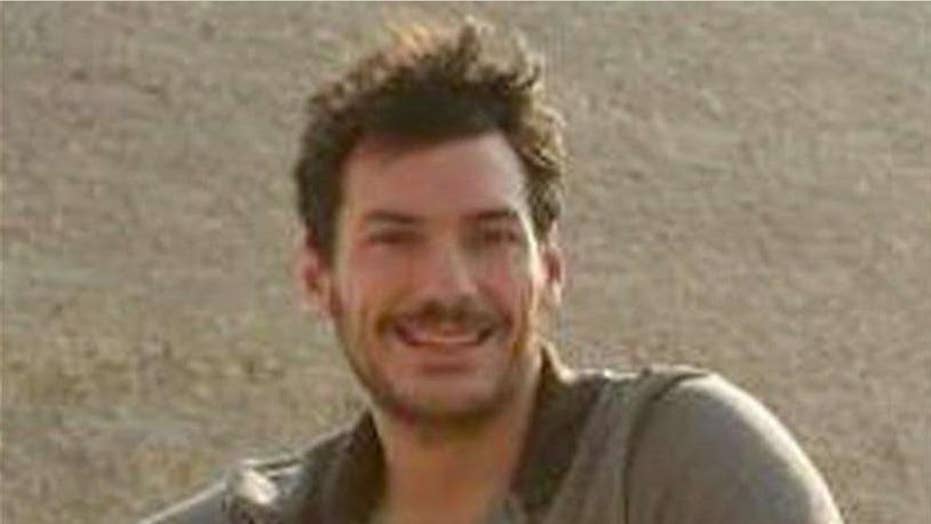 Parents fight for safe return of son kidnapped in Syria
FBI offers up to $1 million for information on Austin Tice, a U.S. journalist who went missing in Syria in 2012; Tice's parents share details on 'The Story.'
The parents of kidnapped American journalist Austin Tice said Tuesday undisclosed new information leads them to believe their son is still alive six years after he was last seen in Syria, and the pair said they're hopeful the Trump administration will get Tice freed.
Marc and Debra Tice told reporters in Beirut they've met with U.S. officials — including President Trump — and "they have each made a commitment to us that they're determined to bring Austin home safely."
Austin Tice, who would now be 37 years old, disappeared Aug. 14, 2012, after stopping at a checkpoint in Syria while en route to Lebanon. Five weeks after his disappearance, a video surfaced showing a blindfolded Tice being detained by armed men. He reportedly hasn't been seen since. At the time of his disappearance, Tice was working as a freelance journalist outside Damascus, the Syrian capital.
PARENTS OF MISSING JOURNALIST AUSTIN TICE TELL FOX NEWS THEY'RE 'CONFIDENT' HE'S STILL ALIVE
His parents said they recently applied for visas to go to Damascus, to appeal for Tice's release in person, but the visas have yet to be granted.
"We're incredibly encouraged, and we've spent many hours, many days meeting all the senior officials in the United States government, from the president down, over the course of a number of months," Marc Tice said.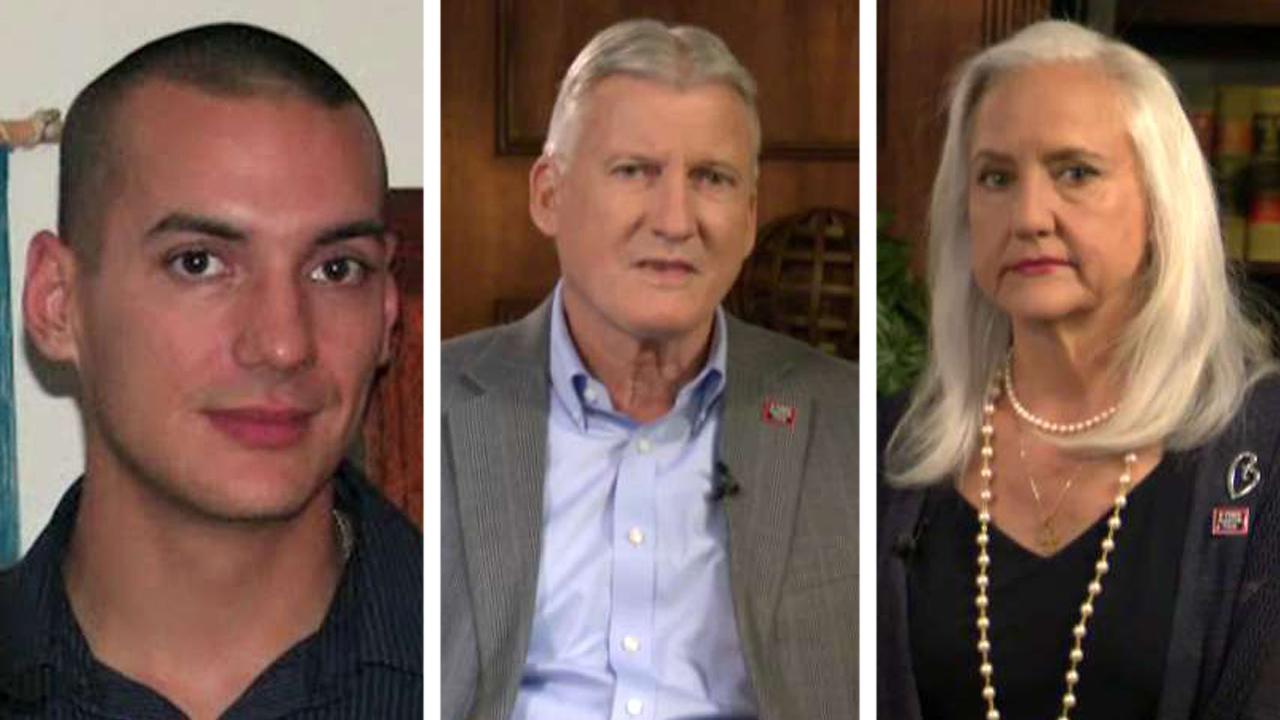 The Tices said they're hopeful they'll get their son back due to Trump's personal interest in the case and his administration's success in freeing hostages around the globe.
The parents told Fox News in August they have "confidence" their son is alive. In April, the FBI offered a $1 million reward for information leading to Tice, a former Marine who served in Iraq and has reported for the Washington Post, CBS and other outlets. Debra Tice said the couple has been contacted by a number of credible individuals "who have shared information about Austin," though she declined to elaborate on specifics.
US JOURNALIST AUSTIN TICE REMEMBERED AT NEWSEUM 4 YEARS AFTER KIDNAPPING IN SYRIA
"It's not just the feeling in our hearts that Austin is alive. It's the consensus of all those working on his case," Mark Tice said.
It's not clear what entity — terror group, criminal gang, government faction — is holding Tice, and no ransom demand has ever been made. An FBI poster released this year urges people to report any information that could lead authorities to Tice's location or could aid officials in his recovery. Debra Tice said she often dreams about the day her son returns home.
"I plan to make it very difficult for him to breathe because I'll be hugging him so tight," she said.
Fox News' Paulina Dedaj and the Associated Press contributed to this report.
Source: Read Full Article