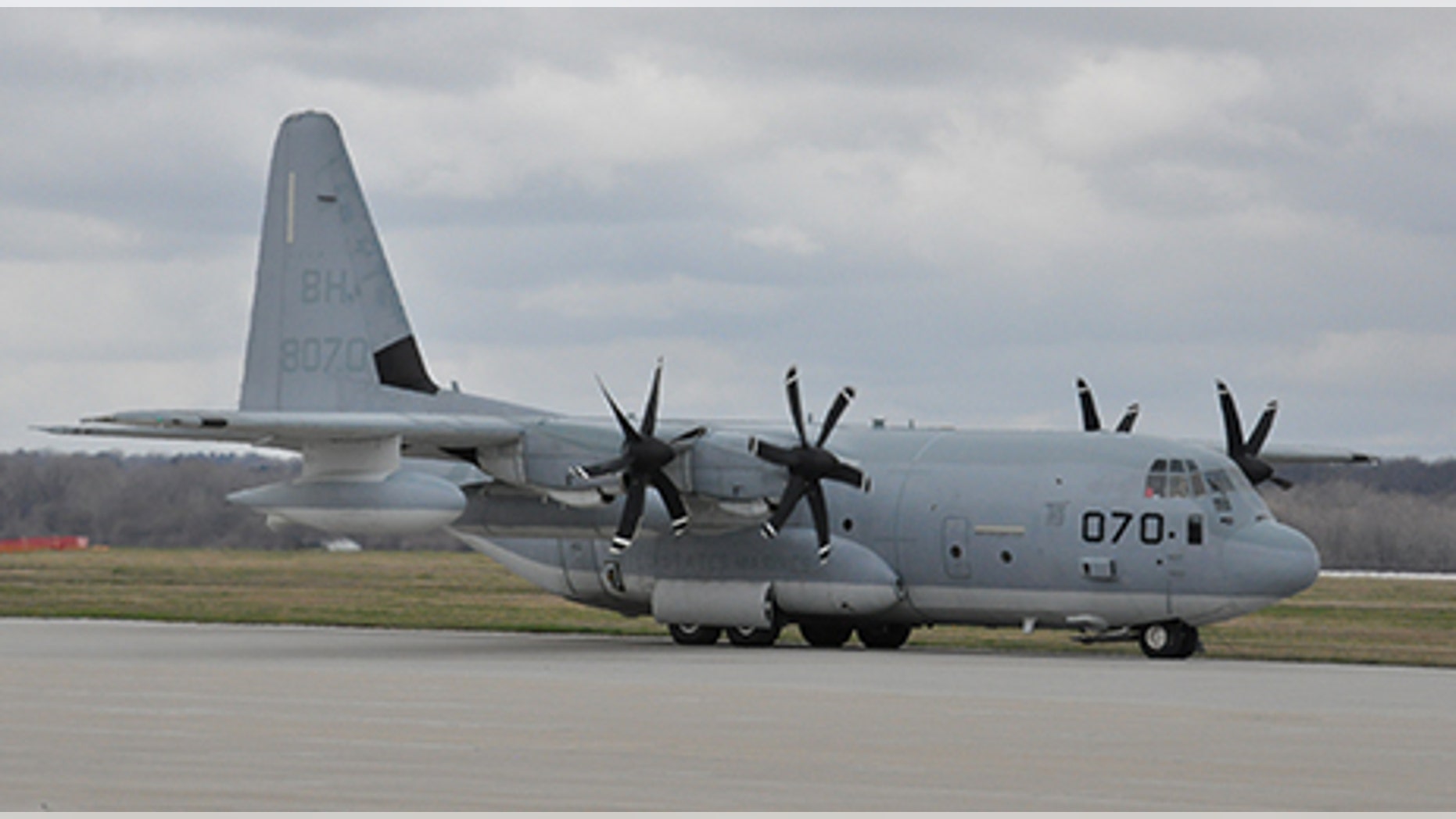 A Marine Corps KC-130 is seen in this 2016 photo. (U.S. Air Force Photo/Wesley Farnsworth)
One U.S. Marine was rescued, but six others were missing late Wednesday after two Marine Corps aircraft collided while refueling in mid-air during a regularly scheduled training exercise off the coast of Japan.
The aircraft — a KC-130 and an F/A-18 Hornet — had launched from Marine Corps Air Station Iwakuni in southern Japan. The accident occurred at around 2 a.m. Thursday, local time (12 p.m. Wednesday ET).
A U.S. official told Fox News that seven Marines were on board the two aircraft. Two aviators were on the F/A-18 Hornet, while five Marines were on the KC-130.
It was not immediately clear which aircraft the rescued Marine was on.
The Marines said in a statement that Japanese search and rescue aircraft responded and were aiding in the rescue effort. The statement added that the incident was under investigation.
This is a developing story; check back for more updates.
Source: Read Full Article