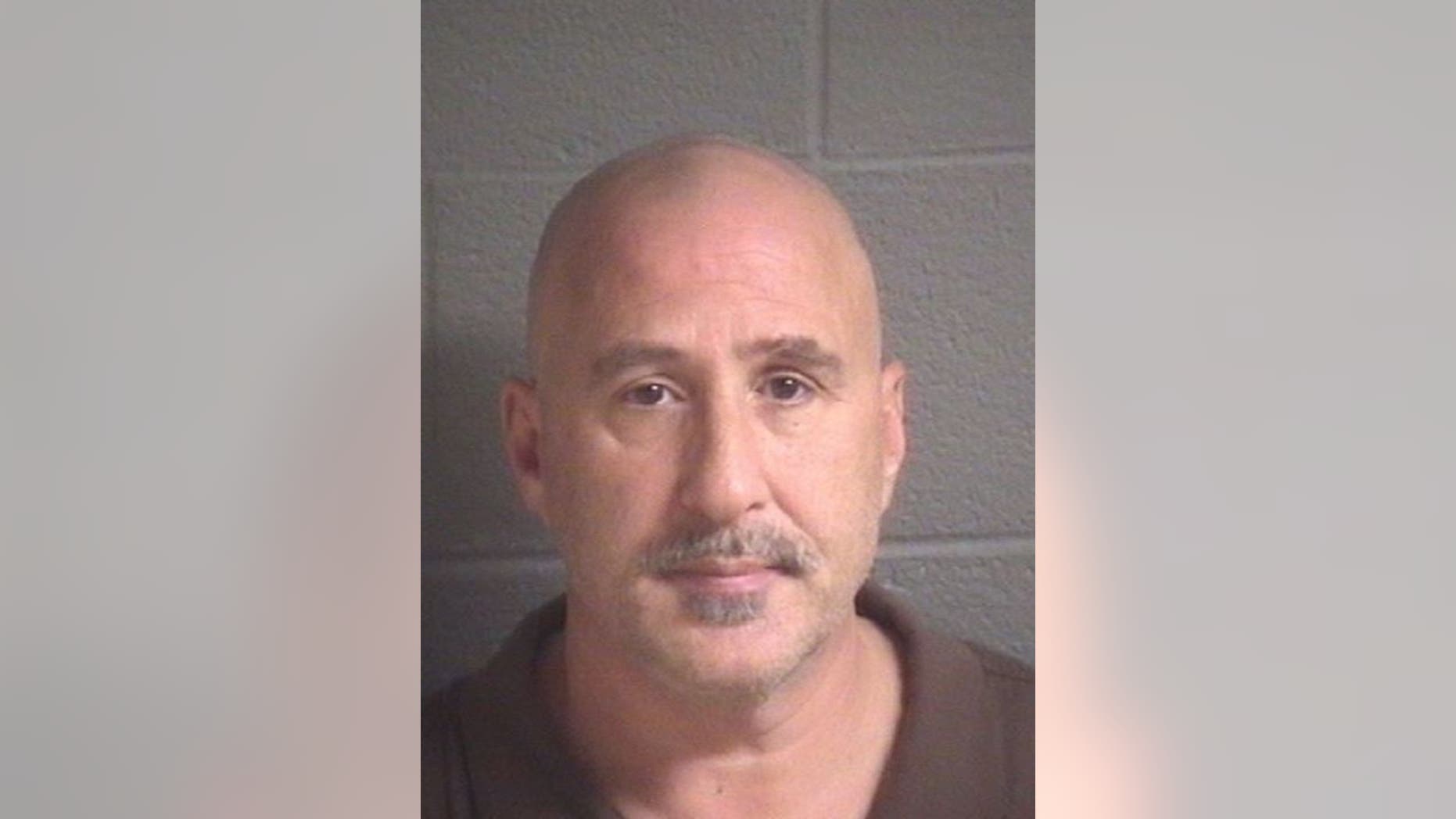 Lewie Robinson, charged with beating a woman who had a protective order against him and then calling her 223 times from jail, has been sentenced to a minimum of 3 ½ years in prison.
(Buncombe County District Attorney Office)
A North Carolina man locked up after brutally beating a woman decided to continue his abuse from behind bars – using a jail phone to call her more than 200 times in four months, police said.
Lewie Robinson, 54, was sentenced to almost four years behind bars after he pleaded guilty to assault and inflicting serious injury by strangulation – both of which are felonies.
He also pleaded guilty to several misdemeanor counts of assault on a female and violating a domestic violence protective order, The Asheville Citizen-Times reported Thursday.
Robinson was first charged in May with assaulting the woman. A month later, he was served in jail with 28 more arrest warrants for violating the domestic violence protection order that barred him from having contact with the victim.
Authorities said Robinson called her from the Buncombe County Detention Center 223 times over a span of four months. Some days, Robison would call the woman as many as 13 times, the Citizen-Times reported.
Officials said Robinson has a history of domestic violence offenses dating back more than 10 years.
Source: Read Full Article