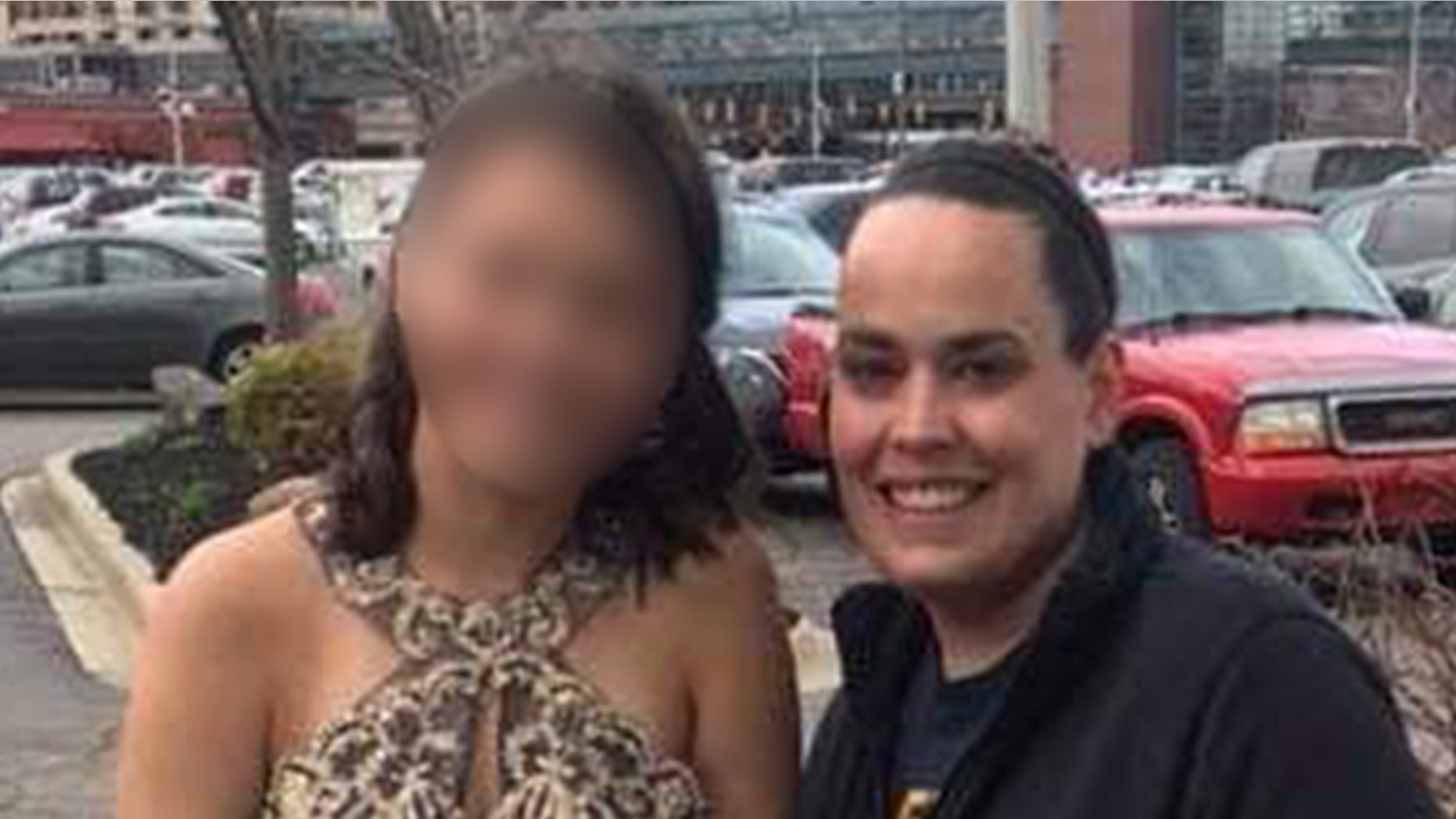 Tracy Cashman's body was located under the ice in a pond in Wyoming, Mich.
(Facebook)
A Michigan mom of three who was trying to save her dog from an icy pond drowned Saturday night when the ice beneath her feet shattered and she plunged into the frigid water herself, police said.
Tracy Cashman, 38, was found dead under the ice in a pond at Battjes Park, located across from her house in Wyoming, Mich., early Sunday morning, FOX17 West Michigan reported. Cashman was walking her dog Lola at the park around 8:30 p.m. Saturday when the canine fell through the icy pond.
The mother of three then attempted to save her pet, but ended up in the water when the ice cracked beneath her.
About a half hour later, Cashman's 19-year-old son spotted the dog back at the house and soaking wet.
"The dog came back and she didn't and I figured she was just looking for the dog so I waited and I guess I waited too long," Cashman's boyfriend, Jerome See, told FOX17.
Cashman's family began searching for the 38-year-old at the park, but didn't have any luck. Police officers and firefighters were called to the scene just before 12:30 a.m. Sunday and located Cashman's body a short time later.
"It didn't take them that long," Cashman's mother, Rhonda Moore, told the news station. "They actually drove back there with their big lights and they could see where she had gone through the ice and they found her shoes, so they knew that she was there."
Cashman leaves behind her son and two daughters, ages 12 and 18. She worked at Godfrey-Lee School District for 15 years prior to her death and was currently listed as an administrative assistant with the operations and transportation services.
"She loved it. She loved those people. She loved those kids," Cashman's mother said.
Moore said it wasn't unusual her daughter would go to extreme lengths to save the family's pet.
"She wasn't foolish. You know what? She acted on instinct because she had such a big heart," Moore said.
School officials announced Sunday there will be a half-day on Monday to mourn Cashman.
"It is with deep sadness that we inform you of a recent loss to the Godfrey-Lee Public Schools community. Ms. Tracy Cashman, employee and parent, passed away Saturday night due to an accident. Because of this sudden loss, GLPS will have a half-day on Monday, December 10," the school district wrote in a Facebook post.
A GoFundMe page was created to help pay for Cashman's funeral costs.
Source: Read Full Article