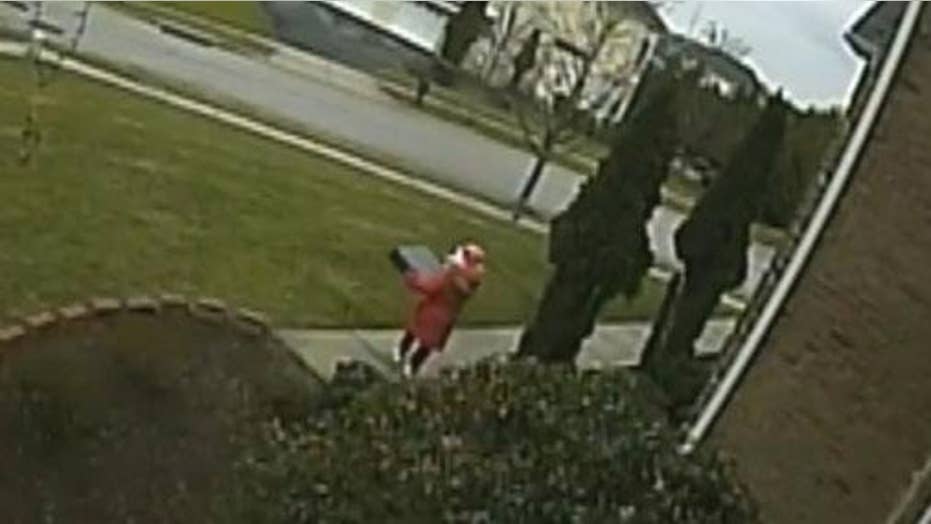 Young girl directed to steal package from doorstep
Surveillance footage captures a young girl stealing a package from the front of a Maryland home.
Detectives said "there are no words" to describe the latest porch pirate who was caught on camera in Belair, Maryland.
A girl, who police believe is, no older than eight, is seen on a home surveillance camera running onto the front porch, and running away with a freshly delivered box containing a pair of boots.
"A parent or older person is directing them to commit the theft which is pretty disturbing," said Harford County Sheriff Jeffrey Gahler.
TROUBLED 'MIGHTY DUCKS' ACTOR ARRESTED FOR SHOPLIFTING, REPORT SAYS
Detectives are asking anyone who can help identify the girl to contact Harford County Police.
Click for more from Fox 45 Baltimore.
Source: Read Full Article