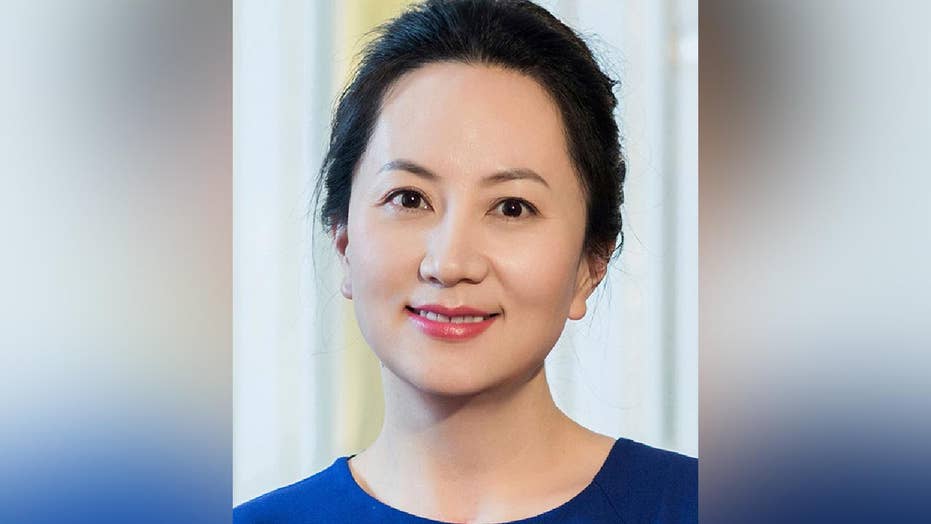 Huawei CFO's arrest renews US-China trade fears
Dow futures slide after the arrest of Huawei CFO Meng Wanzhou in Canada; Doug McKelway reports from the White House.
China could 'take hostages' and is almost certain to retaliate against the United States, experts say, after the stunning arrest of a top Chinese tech executive for allegedly trying to skirt sanctions on Iran.
Huawei Technologies' chief financial officer Meng Wanzhou was arrested Saturday in Canada and faces extradition to the U.S. Meng was taken into custody on behalf of the U.S. while she was transferring flights in Vancouver, the tech company said.
Chinese officials on Thursday blasted Meng's arrest — but experts warn more forceful actions, including the possibility of tit-for-tat detentions of high-profile citizens, could be coming.
James Lewis, the director of technology policy at the Center for Strategic and International Studies, told Axios the U.S. should be prepared for a backlash and warned American tech executives to steer clear of China for now.
"If I was an American tech executive, I wouldn't travel to China this week," warned Lewis, who labeled Huawei "one of the Chinese government's pet companies" and charged the communist country's leaders wouldn't be afraid to "take hostages."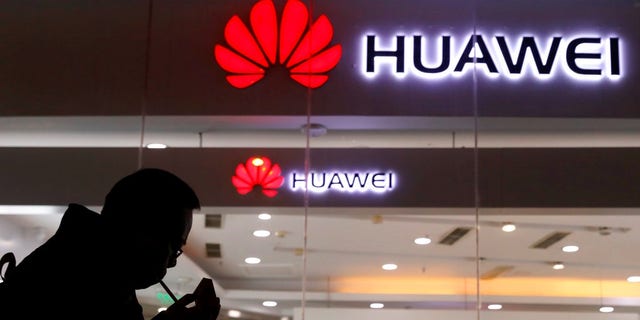 China on Thursday demanded Canada release a Huawei Technologies executive who was arrested in a case that adds to technology tensions with Washington and threatens to complicate trade talks.
(AP)
Chinese foreign ministry spokesman Geng Shuang on Thursday called Meng's arrest a violation of human rights and demanded the "immediate release" of the 46-year-old executive, who also goes by the name Sabrina.
"Detaining a person without providing an explanation has undoubtedly violated her human rights," Geng said, adding the Chinese government "has made clear our solemn positions to the U.S. and Canada."
Geng said the U.S. and Canada haven't provided reasons for Meng's detention. But the Wall Street Journal reported in April that U.S. authorities were investigating whether Huawei violated sanctions on Iran, leading the Chinese government to appeal to Washington to avoid any steps that might have damaged business confidence.
Meng is the deputy chairman of the company's board and the daughter of its founder, Ren Zhengfei, a former Chinese military engineer. Her stature in Chinese culture has been compared to American tech giants such as Steve Jobs or Mark Zuckerberg.
HUAWEI TECHNOLOGIES CFO ARRESTED IN CANADA, ACCUSED OF VIOLATING IRAN SANCTIONS
An editorial in the pro-government Global Times accused the U.S. of "maliciously finding fault" with Huawei.
"Washington is attempting to damage Huawei's international reputation and taking aim at the tech giant's global market in the name of law," the editorial stated. "The Chinese government should seriously mull over the U.S. tendency to abuse legal procedures to suppress China's high-tech enterprises. It should increase interaction with the U.S. and exert pressure when necessary. China has been exercising restraint, but the U.S. cannot act recklessly. U.S. President Donald Trump should rein in the hostile activities of some Americans who may imperil Sino-U.S. relations."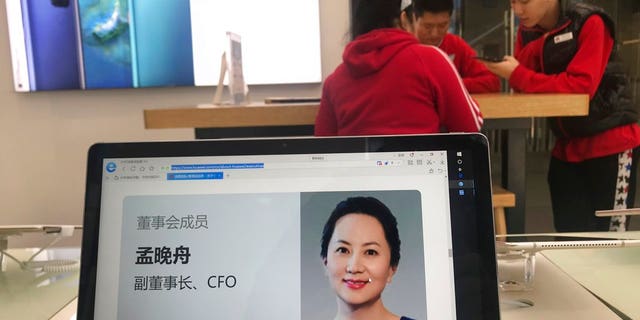 Canadian authorities said Wednesday that they have arrested Meng for possible extradition to the United States.
(AP)
Meng's arrest and detention have only amplified the already-tense state of U.S.-China relations. Though Trump and Chinese President Xi Jinping announced a temporary truce in a tariffs war — with Trump agreeing to suspend U.S. tariff hikes for a period — a more permanent resolution is nowhere in sight. Trump and Xi have dug in on their respective positions and have mostly been waiting for the other party to blink. Neither has.
Huawei Technologies Ltd., the biggest global supplier of network gear used by phone and Internet companies, has previously been the target of U.S. security concerns. Under Trump and his predecessor, former President Barack Obama, Washington has pressured European countries and other allies to limit their business with Huawei, alleging the company's technology aids China's spy operations.
Huawei said in a statement Wednesday it has not been provided many details about Meng's arrest.
"The company has been provided very little information regarding the charges and is not aware of any wrongdoing by Ms. Meng," the statement said.
The Associated Press contributed to this report.
Source: Read Full Article