In the era of nostalgia, television studios are throwing tons of money behind reboots and remakes. Some of these revivals like Will & Grace and Gilmore Girls have been just as stellar and thrilling as the originals. However, other reboots have been massive flops that have left us all to wonder if studios even read the scripts before they gave the shows the green light.
Though some reboots are just terrible, others don't seem to fit in with a 21st-century audience. Here are some of the worst TV reboots ever made.
15. Mockingbird Lane
Mockingbird Lane |NBC
In the '60s Americans loved The Munsters. They weren't the Addams family, but they were a clan of vampires, Frankenstein-like monsters, and werewolves. Aside from Marylin who looked like a "normal girl" everyone else at 1313 Mockingbird Lane had some peculiar traits.
In 2012, NBC ordered a revamped version of The Munsters which was created by Bryan Fuller as Mockingbird Lane. Jerry O'Connell starred as Herman Munster, Portia de Rossi as Lily and Eddie Izzard as Grandpa. The characters kept their same names, but the costuming and makeup were toned down. The pilot had a ton of promise but the show was extremely expensive at $10 million for just one episode. Though the pilot aired to good reviews on Halloween, the show was quickly snatched from the air. Poor planning and finances can also contribute to a show's demise.
14. 90210
90210 | The CW
When Beverly Hills, 90210 ran from 1990 to 2000, it changed the game for teen dramas on television. It birthed a new slew of Hollywood actresses and actors and essentially dealt with every single romantic entanglement and moment of teenage and young adulthood that one could imagine. Therefore, when The CW decided to reboot the show, it had a ton of promise.
90210 dropped in 2008 and followed a new slew of bougie kids from West Beverly. However, because the original series had already examined everything a teen drama possibly could, there was nothing new or original about the contemporary series. It still ran for five seasons though, so we suppose someone liked it.
13. 24: Legacy
24: Legacy | Fox
Even though Keifer Sutherland would not be returning to reprise his role as the iconic counterterrorism agent Jack Bauer, Fox decided to reboot 24 with a new face in 2017. 24: Legacy followed Sgt. Eric Carter (portrayed by Corey Hawkins). On the new series, Sgt. Carter joins forces with former National Director of CTU Rebecca Ingram (Miranda Otto) in a race to prevent a major terrorist attack on U.S. soil.
Though 24: Legacy had all the right moving parts and a stellar cast, the show was as dull as humanly possible. We'd already seen Sutherland do all of the tricks and turns in the series and no one was interested in watching it again.
12. Prison Break
Prison Break | FOX
When Prison Break originally ran from 2005 to 2009, it was a thrill. The drama followed Michael Scofield (Wentworth Miller), a man desperate to break his brother Lincoln (Dominic Purcell) out of prison. To get inside the prison, Michael holds up a bank, and from inside Fox River State Penitentiary, the two men team up to make their grand escape.
The TV show was revived in 2017, and it brought back Miller's character from the dead, but that's about as creative as the series got even though it had it's original cast and crew.
11. Heroes Reborn
Heroes Reborn | NBC
Let's admit it; sometimes networks are just lazy when it comes to coming up with worthwhile content. When Heroes originally debuted on NBC, it was a television phenomenon. Stars like Hayden Panettiere and Milo Ventimiglia played ordinary people who discover they have superpowers.
Five years after the series ended, it was brought back as Heroes Reborn. However, the original stars were all working on other projects, so they did not return. NBC literally just repeated themselves with new faces and no one cared which is why the show only lasted for one season.
10. Roseanne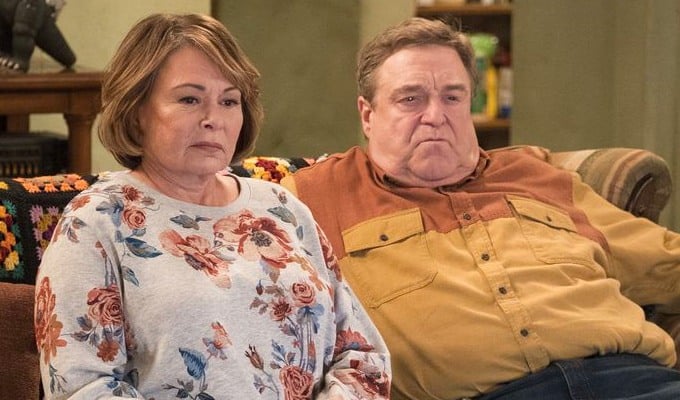 Roseanne | ABC
In the '80s and '90s, Roseanne Barr's Roseanne was an iconic series that followed The Conners, a working-class family living in a suburb of Chicago. Witty and bitting the series gave a voice to a different class of people, and women in particular who didn't have a voice in sitcoms.
Therefore when ABC decided to reboot the series everyone was excited especially because the original cast all chose to return. Unfortunately, what we got was lazy writing that put down minorities and other people. Still, folks loved it until Barr started going on racist rampages and ABC canceled the series. However, Roseanne isn't over. Though Barr is done, there will be yet another reboot of the show with Sara Gilbert's Darlene Conner at the center.
9. Dallas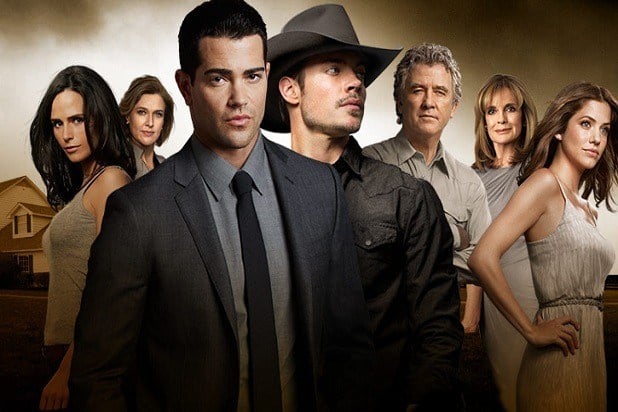 Dallas |TNT
The original Dallas was a classic American soap opera. The show ran for an astounding 14 seasons and followed the Ewings who owned Ewing Oil and the cattle-ranching land of Southfork. The show was known for its characters' dirty schemes, backhand deals, and explosive cliffhangers.
However, that type of over the top drama doesn't necessarily translate today. That didn't stop TNT from ordering a revival of the show which followed a new generation of the Ewings. Though the show originally had a good foundation and ratings, it quickly lost its steam. What more material could there be after the original show's 14 season run?
8. MADtv
Madtv | The CW
Comedy is hard, and it's even more difficult when it's poorly done. The original sketch comedy series MADtv ran from 1995 to 2005 on Fox. A hilarious alternative to Saturday Night Live, the series, gave folks like Jordan Peele and Aries Spears their start. However, by the time the show ended in the mid-2000s, it had clearly run its course.
Therefore everyone was puzzled when The CW decided to revive the show in 2016. Basically, it was full of lazy material and felt like an insult to the original … sorry.
7. MacGyver
MacGyver | CBS
The original MacGyver which ran from 1985 to 1992 was an action-adventure television series starring Richard Dean Anders as secret agent Angus MacGyver. MacGyver used ordinary objects to solve massive problems. Mostly he could create anything out of duck tape and his Swiss Army knife.  The series pretty much became a cult classic through its run, but by the time it ended, it had run its course.
Therefore everyone was baffled when CBS decided to reboot the series. This time Lucas Till plays war hero, Angus "Mac" MacGyver who also has a knack for solving problems. But that's about as interesting as it gets. The original series worked well for its time, the modern version just falls flat.
6. Bionic Woman

Bionic Woman | ABC
The original Bionic Woman which ran for three seasons in the late '70s followed Jamie Sommers (Lindsay Wagner), who is rebuilt as a bionic woman after a skydiving accident. Grateful for a new chance at life, Jamie begins working on missions for the government. The series was a spin-off of The Six Million Dollar Man so, the reboot already had a ton to work with. Unfortunately, that didn't help it stay it afloat.
In 2007, NBC tried its hand at a Bionic Woman reboot starring Michelle Ryan as Sommers. This time, the show overdid it with the action sequences, and many felt that Ryan had been miscast and that the role should have gone to actress Katee Sackhoff who played the villain. The show was quietly axed in the midst of the 2007 writer's strike.
5. The Odd Couple
The Odd Couple | CBS
In the '70s, Tony Randall and Jack Klugman starred as the charming Felix and Oscar, two recently divorced men sharing a New York City apartment. The Odd Couple was witty, brilliant, and the men's warring personalities made the show an instant classic. Therefore when CBS tried to reboot the series with Matthew Perry and Thomas Lennon, everyone was baffled.
The show ran for three seasons shocking everyone especially since it seemed like the series was beating a dead horse.
4. Charlie's Angels
Charlie's Angels | ABC
The '70s action classic Charlie's Angels starred Kate Jackson, Farrah Fawcett, and Jaclyn Smith as Sabrina Duncan, Jill Munroe, and Kelly Garrett. The women were graduates from the police academy and were recruited to work for the Charles Townsend Agency as private investigators. The series was essentially a procedural drama that followed the ladies fighting crime.
Therefore when ABC decided to reboot the series in 2011, folks were excited to see a more feminist-minded version of the show which had already been a successful film franchise. Unfortunately, the 2011 reboot only aired a few episodes. Not only was the acting panned, but viewers were also puzzled by the convoluted plot and absurd action sequences.
3. Fuller House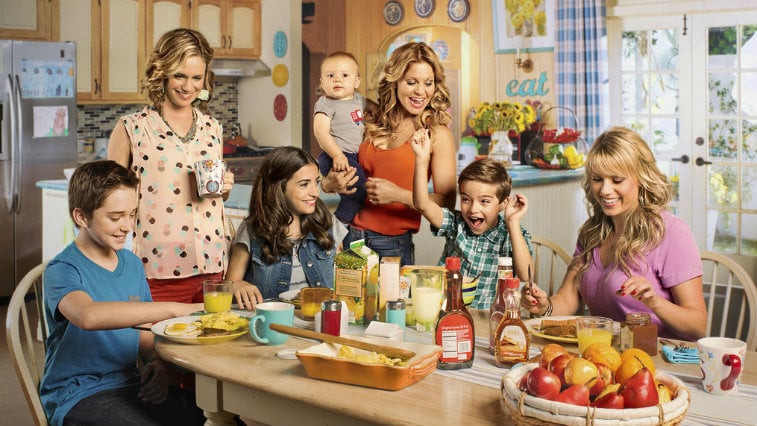 Fuller House | Netflix
We don't care what anyone says, Fuller House is terrible. In the '90s, Full House was a super cute component of ABC's TGIF line-up. It followed Danny Tanner, his BFF Joey, and his brother-in-law Jessie raising his three young daughters in San Francisco. The show was cheesy like Friday night comedies can be, but it had charm. Mostly Mary-Kate and Ashley Olsen were adorable as the precocious Michelle Tanner. Therefore when Netflix decided to reboot the series following the grown-up Tanner girls, it seemed promising.
This time the series centers around Candace Cameron Bure's DJ, a widowed mother of three who moves back home to raise her kids. Sadly, the show is slapped together, full of cheese, and cringe-worthy moments. It might keep a three-year-old entertained, but no adult person who loved the original series will be able to tolerate it. The Olsens dogged a bullet when they decided not to return.
2. Melrose Place
Melrose Place | The CW
When the original Melrose Place debuted in 1992, it had a seven-year run on Fox. The series focused on a group of young adults living at the fictitious Melrose Place apartment complex in West Hollywood, California. The CW decided to revive the original drama for a teen audience in 2009, and regrettably, it flopped.
The 21st-century series opened with a bloody corpse floating in the complex pool, and the series was mainly supposed to be a kind of murder mystery. However, the viewers didn't care, and the show was given the ax after one season.
1. Skins
Skins | MTV
The teen drama Skins was a phenomenon in the U.K. The original series was a well constructed and pushed the envelope when it came to teen sex and drug use. Sadly, the U.S. version was awful. Americans found the series entirely too racy even though it was much tamer than the original.
In the end, MTV pulled the plug on the series amid a potential child pornography case due to the actors' ages. By then everyone had already seen the British version anyway, so the American rendition was super unnecessary.
Source: Read Full Article