Christian Bale — perhaps more than most actors — knows he needs to be challenged to be happy in Hollywood. The actor admitted he took the role of Bruce Wayne aka Batman in Christopher Nolan's The Dark Knight trilogy for two reasons. First, he wanted to work with Nolan. And secondly, Bale knew the odds were stacked against him. Thankfully, he saw enough complexity in Batman Begins for at least four characters.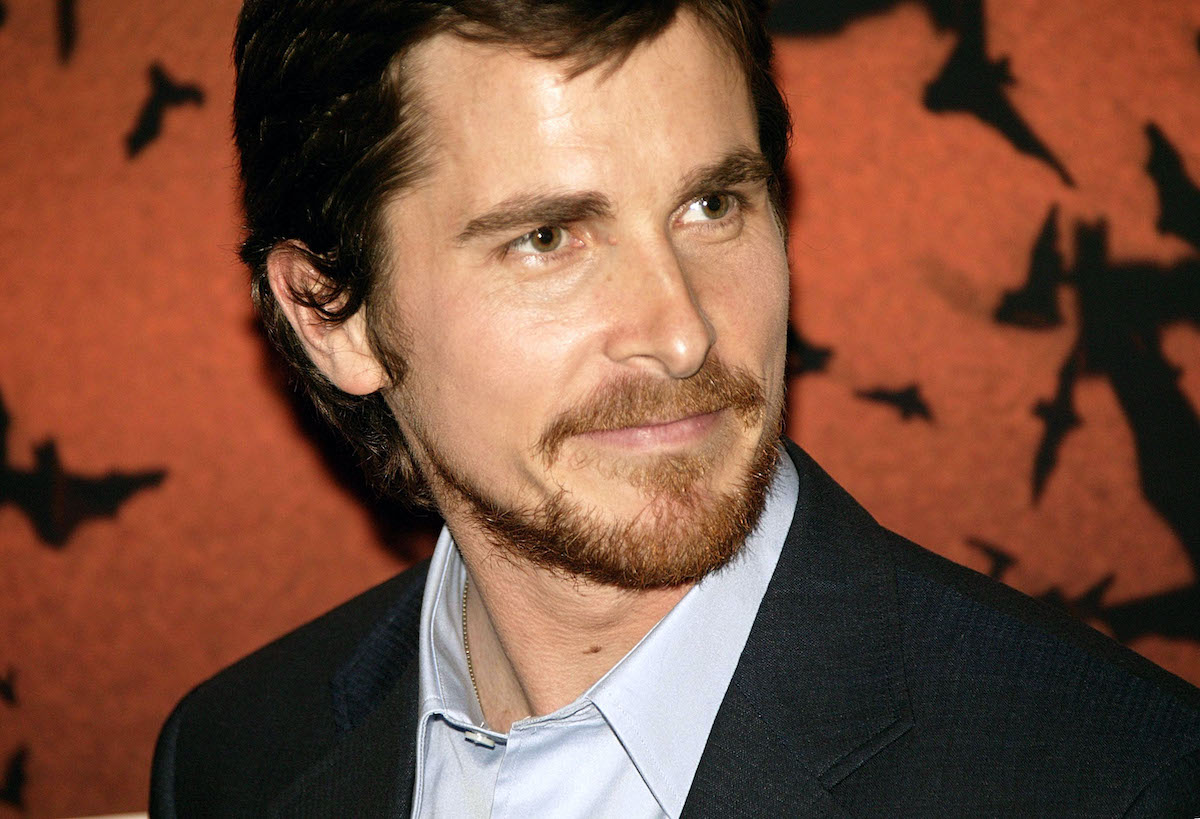 Christian Bale's Bruce Wayne is a fan favorite
Although Bale was a former child star, his career took its time to warm up. The actor had previously played a man clad in a business suit with a dark double life in American Psycho. So it stood to reason he could imbue an underlying darkness to Bruce Wayne. Like Patrick Bateman, Batman's alter-ego is tormented. And he channels his rage and frustration in calculated, often-violent outbursts.
Perhaps Bale's distinction between Bruce Wayne and Batman is integral to why fans love his take on the character. The actor revealed he took his cues from the Batsuit. When clad in Batman's signature armor, he found the animalistic side of the character. And it was this more primal aspect of his performance that led to Bale developing his raspy, growling Batman voice. But he truly sees his role as more than two characters.
The actor considers his role as 4 different characters
Most actors who play Batman make some effort to separate the Bruce Wayne and Batman sides of the character. Most notably, voice actor Kevin Conroy — who starred in Batman: The Animated Series — completely changed his performance depending on which persona was speaking. But as Bale once confessed to UGO, he saw more layers within his performance in Batman Begins.
"I did kind of view it as – the Batman – as being the absolute sincere, raging character that is within him. But there were really three characters, because you've then got the Bruce Wayne façade, the Bruce Wayne that is used to throw people off, to make them think that he's a wastrel and a waste of space and just a drunken billionaire guy that could never possibly be Batman.
Then there's the younger Bruce Wayne as well, leaving college and wanting to make good on his promise to his parents and give vengeance for their deaths. And I find each of his incarnations to be very interesting. And then again, there's the older but angrier guy in the jail in Buton, discovering who he is and getting some sense of purpose. So, I actually would put it as like four different characters."
Of course, Bale is accustomed to transforming his body to suit a movie role. So, while the task of playing four variations of Bruce Wayne might seem daunting, he was certainly up to the task. And judging by the reception to Batman Begins and its sequels, Bale delivered on the promise of Bruce Wayne's severed psyche.
Will Christian Bale ever play Batman again?
Bale's version of Batman revitalized the Caped Crusader in a big way. So much so that Warner Bros. has since rebooted the character twice. First, Ben Affleck played Bruce Wayne in the DC Extended Universe. And Robert Pattinson is set to take on the character in 2022's The Batman. Then, of course, Michael Keaton will reprise his version of Batman in The Flash movie for the first time since 1992. But will Bale ever return?
It doesn't sound likely. The actor reportedly turned down a $50 million offer to return as Batman. And Bale doesn't seem even slightly interested in coming back without Nolan at the helm. Perhaps down the line, the two could revive their version of the character's mythos. But for now, both Bale and Nolan are busy enough as it is.
Source: Read Full Article