It's hard to imagine Ryan Reynolds being married to anyone besides Blake Lively. And, in a similar sentiment, it's pretty hard to picture a world where Scarlett Johansson and Colin Jost don't end up together. Once upon a time, however, neither of these couples existed, and Reynolds and Johansson were married to each other!
According to Elle, Reynolds and Johansson first started dating in 2007, and by 2008, the duo quietly got married. Fans may remember how notoriously private the couple was — they were seldom pictured together, nor did they frequently make public appearances or talk about one another often. Unfortunately for the couple, their relationship didn't last, and by 2010, they announced their split. "After long and careful consideration on both our parts, we've decided to end our marriage," Reynolds' rep said in a statement via E! Online. "We entered our relationship with love and it's with love and kindness we leave it."
Reynolds and Johansson would eventually divorce and then move on with their lives, ultimately dating and eventually marrying other people. Of course, fans can't help but wonder what went wrong in the relationship, and perhaps more pressingly, do the two actors still get along or have any contact? Keep reading to learn what we know about the current status of Reynolds and Johansson's relationship.
Ryan Reynolds and Scarlett Johansson are reportedly not on good terms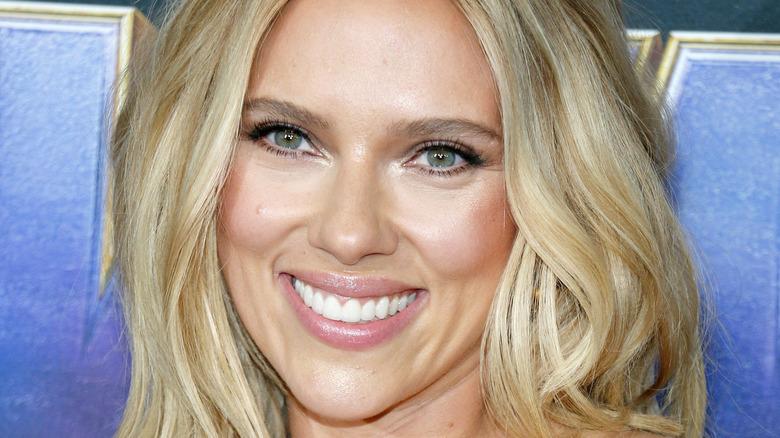 Ryan Reynolds and Scarlett Johansson may have divorced in 2011, but fans have wondered how their relationship has been over the years, especially since they're both A-list actors. Furthermore, both actors are part of the Marvel Cinematic Universe, which raised even bigger questions about whether or not they'll ever work together or if they're on good terms. 
According to We Got This Covered, Marvel insider Daniel Richtman claimed that Reynolds was not too keen on the idea of working with Johansson in any MCU films. Then, the same publication also reported that because of Reynolds' hesitation about working with his ex-wife, Marvel Studios would make a point to ensure that neither actors would share any scenes together. "RR and Scarlett are not on the best terms so Marvel will make sure they won't meet or work together in MCU," Richtman explained of the situation.
While certain insiders believe that Reynolds and Johansson aren't on great terms, the actors themselves have kept pretty quiet about their relationship and divorce altogether. In 2019, however, Johansson did finally have something to say about Reynolds and their relationship — keep reading to see what she said. 
Scarlett Johansson said she 'romanticized' her relationship with Ryan Reynolds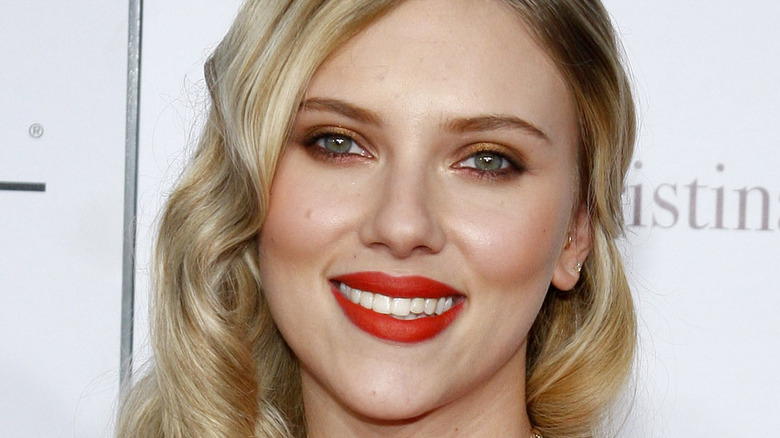 After they divorced in 2011, Ryan Reynolds and Scarlett Johansson both moved on and found happy relationships with Blake Lively and Colin Jost, respectively. Because of their desire for privacy, neither party has spoken much about their relationship or divorce — until 2019, that is. 
While sitting down for an interview with Vanity Fair, Johansson got remarkably candid about her first marriage to Reynolds and reflected on it in a somewhat shady way. "The first time I got married I was 23 years old," Johansson explained. Though she never mentions Reynolds by name, we all know that he was indeed her first marriage. "I didn't really have an understanding of marriage," she continued. "Maybe I kind of romanticized it, I think, in a way."
We're all guilty of looking at things through rose-colored glasses sometimes, but unfortunately for Reynolds and Johansson, their romance wouldn't last forever. The duo has never spoken badly about one another, and other than Johansson's reflection in her Vanity Fair interview, they haven't publicly spoken about each other much at all since their divorce.
Only Reynolds and Johansson know the truth about their relationship, but based on what we see in the public eye, it's safe to say that they don't have much of a relationship at all these days. 
Source: Read Full Article