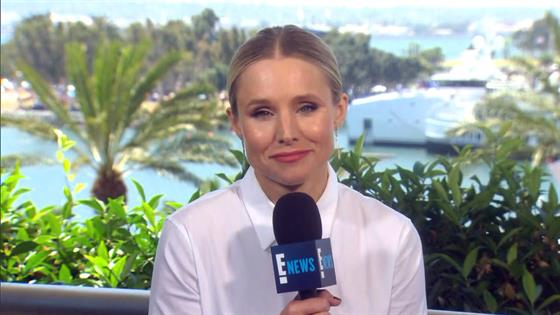 Veronica Mars is heading back to TV limbo? After Hulu revived the fan-favorite series as a miniseries, which was also called the fourth season, there was talk the show would continue on Now, E! News has learned there are no plans for addition episodes—a fifth season—at this time. A source added, "Though in true Veronica Mars fashion—never say never!"
However, the show survived cancellation for three seasons across two networks and was brought back to life on the big screen thanks to a partially fan-funded film. Veronica Mars, she's a survivor.
Kristen Bell has starred in all iterations of the series as the titular character, a snarky private eye. The show started with Veronica in high school, followed her to college and then in the fourth season caught up with her as a 30-something still trying to figure her life out.
The Hulu revival divided fans after—spoiler alert!—it featured Veronica wedding her on-and-off beau Logan Echolls (Jason Dohring) and quickly killed him after the nuptials. The finale featured a time jump with a widowed Veronica leaving her hometown of Neptune for a case.
Bell previously told E! News knowing the show, and the character who has been an inspiration for audiences, was still out there was a comforting feeling.
"It's very strange. I feel very lucky. I don't think it happens all too often that you get to be deeply respectful to the thing that started you like I have gotten to be towards Veronica Mars. Coming back and doing it felt so lovely because I have a profound amount of respect for that show, that character, that creator, those producers, they helped me. Coming back to do it again wasn't just exciting as an actor, it was a way to say thank you," Bell said, noting further adventures would be dependent on audiences.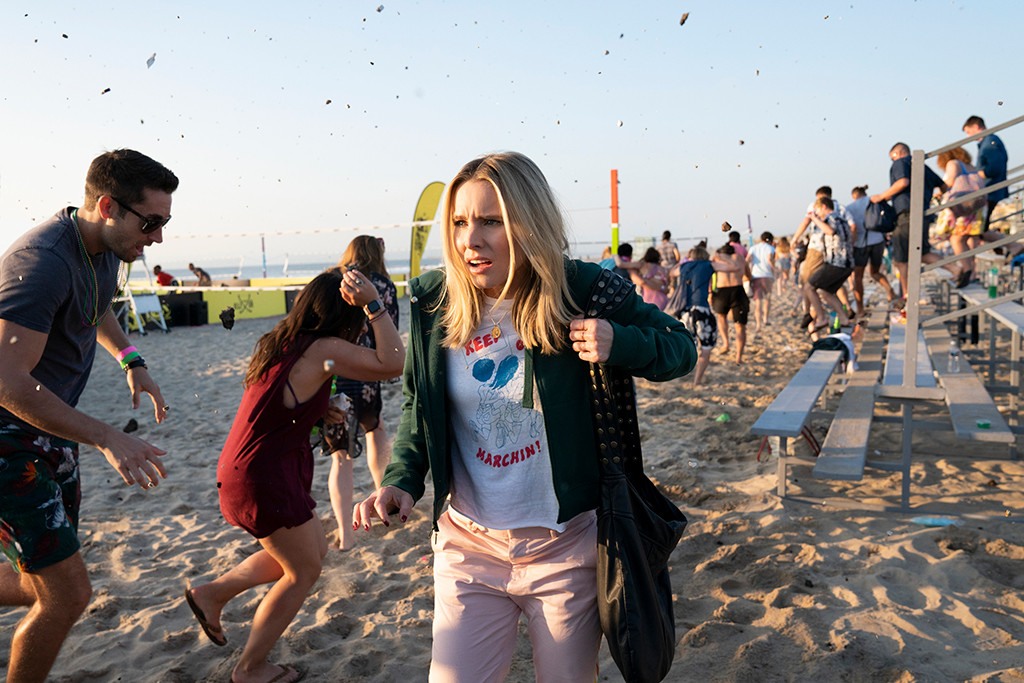 Hulu
Series creator Rob Thomas revealed he did have plans for the show after the fourth season death. "The show started as a combo teen soap/noir mystery show. And moving forward, my opinion is that we're going to have to survive as a mystery show. The next one, expect something closer to a straight up mystery, that we're going to lean heavily into that element of the show," Thomas said.
The death of Logan polarized fans. Thomas explained they decided to kill off the character to push the show forward. "Here's the thing: It is certainly placing a big bet. And I love Jason Dohring, the person, I love Logan the character. But we really want to be able to do more Veronica Mars in the future and playing a detective series where your kickass detective has a boyfriend or husband back home is not undoable, but not the best version of the show," Thomas said.
"I think there's a reason why on a television series when your two leads get together, the show is over. It just gets inherently less interesting, particularly if you want to do a badass, noir mystery, it felt like cutting off an arm to save the body a bit," Thomas added. "If we never get to do more Veronica Mars then I placed a bad bet. I'm hopeful that fans can get their heads around it, but I'm incredibly nervous prior to finding out whether that is in fact true."
TVLine first reported the season five news.
Source: Read Full Article