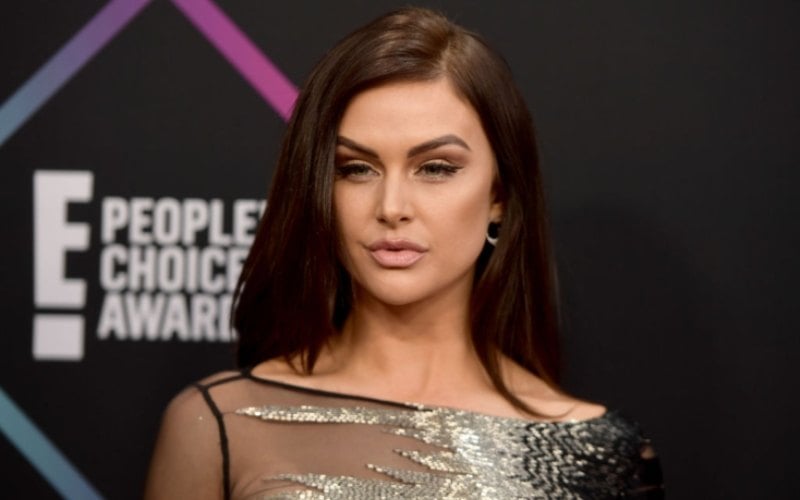 Lala Kent | Getty Images/Matt Winkelmeyer
Lala Kent of Vanderpump Rules is now engaged to Randall Emmett. It's a big step considering the couple kept a lot of their relationship secret previously on the show. Kent would refuse to even say his name. But now they are public, fans might wonder if this means there will be a new addition to the cast. Here is everything we know about whether Emmett will appear on Vanderpump Rules.
Randall Emmett was with the cast of Vanderpump Rules for their trip to Mexico
View this post on Instagram
Let the engagement kick in……..again.
A post shared by Jax (@mrjaxtaylor) on
There hasn't been an official announcement either way. But the movie producer was seen in a picture on Instagram with the Vanderpump Rules cast while they were filming in Mexico. It's possible that he was just there but fans won't see much of him on the show. It's also possible that he has changed his mind about filming given he is no longer married.
Scheana Shay said Randall Emmett will never be on the show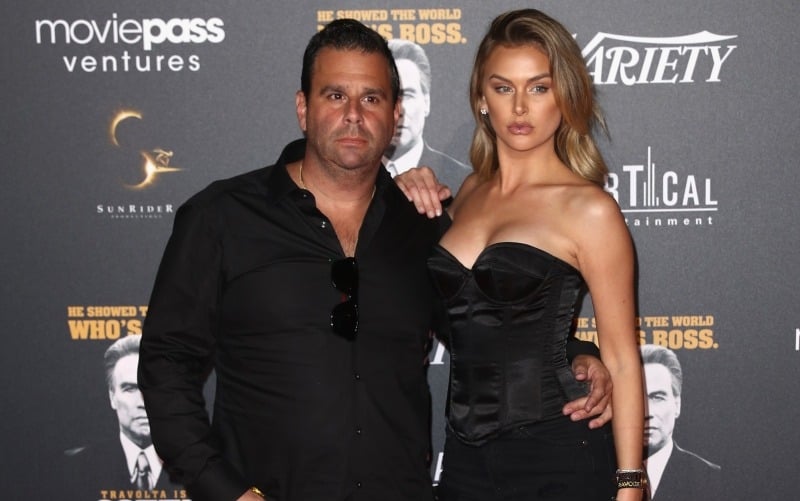 Lala Kent and Randall Emmett Getty Images/ John Phillips
Since Lala Kent and Randall Emmett plan on getting married, it would make sense that he would start appearing on the show. Especially, since their relationship was often the topic of conversation on Vanderpump Rules until they officially confirmed that they are a couple.
But Scheana Shay said there isn't a chance that it'll happen. "Never. No," Shay told US Weekly. "He's one of our favorite people to hang out with. He's so much fun, such a great personality, absolutely obsessed with her. They are a very good match."
Kent admitted she has even had to adjust to them being a public couple this season. "After hiding him and his name for so long, it's like when you start saying his actual name it's almost like you're speaking a Voldemort, like the name that shall not be spoken or whatever the hell the line is," Kent told Us Weekly. "It's hard to not say his name when now my entire cast knows him and we're all friends."
Emmett did appear on Bravo through Flipping Out
Randall Emmett, Lala Kent, and Jeff Lewis | Instagram via Lala Kent
The couple did appear on Flipping Out together to get Jeff Lewis to help remodel the producer's home. Lewis doesn't always get along with other Bravo stars but he shockingly got along with Lala Kent. She said they were "so in sync" when picking new furniture and flooring for Emmett's house.
Lewis and Kent also pushed the movie producer to adjust his budget. "You do a good job at making money," Lewis said to the movie producer on the show "but we're going to need even a little bit more because we're going to be spending a little more money here." It worked and he adjusted his budget.
It looks like Randall Emmett is certainly warming up to reality television given his appearance on Flipping Out. There is a chance he changed his mind about Vanderpump Rules since he was with the cast in Mexico. But there has yet to be a confirmation and there is a chance he will remain off the show.
Read more: 'Vanderpump Rules': Lala Kent Is Engaged, What Is Randall Emmett's Net Worth?
Check out The Cheat Sheet on Facebook!
Source: Read Full Article