In today's edition of WTF Is Going On Here, it appears that Nick Maccarone from Big Brother season 21 possibly definitely has a massive tattoo of Taylor Swift on his arm. "Oh, no," you say. "Oh, yes," I reply. He's a SWIFTIE.
In the comfort of the Big Brother house, contestants tend to wear less and less clothing as the season progresses. Filming takes place during summer in Los Angeles (aka where it's hot AF), so you can't really blame them. Because of the frequent partial nudity, BB fans get a real good look at everybody's…bodies. There's always at least one person with an interesting tattoo, and this season, Nick is your guy. Both of his arms are covered in ink, but it's one tattoo in particular that fans are losing their minds over.
Does Nick have a tattoo of Taylor Swift wearing a Native American head dress? Tell me this isn't Taylor Swift #BB21 pic.twitter.com/bwWX8XOVIg
Why does Nick have a tattoo of Taylor Swift as a Native American on his shoulder ???? #BB21
I'm going to need Nick to explain his Taylor Swift/Native American tattoo #BB21 pic.twitter.com/McZajqGCaf
If you look closely at Nick's right bicep, you'll see he has a portrait of a woman. But it's not just any woman—it's an exact replica of Taylor Swift in a *checks notes* Native American headdress?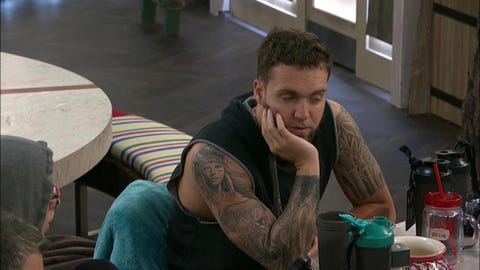 There's a LOT to unpack here. First of all, I'm just gonna go ahead and say that this at least inspired by Taylor Swift. Technically, we haven't gotten confirmation from Nick, but just look at her—she's a dead ringer!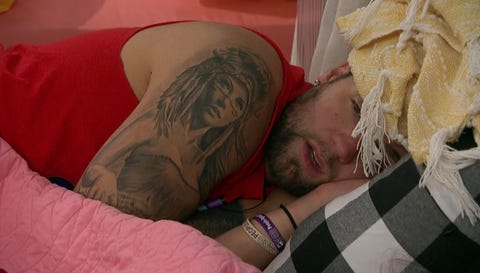 Okay, so now that we've got that settled, let's talk about the rest of it. If this is indeed Taylor Swift, why TF is she wearing a sacred Native American headdress? And why is there a wolf next to her? It's unclear whether Nick has any Native American roots, but if not, this tribal theme he's got going on is…very strange and not-so-slightly problematic. I have many questions.
Julie, if you're reading this, please ask Nick about this during his exit interview so we can finally get some PEACE.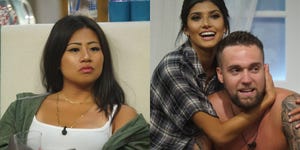 Source: Read Full Article