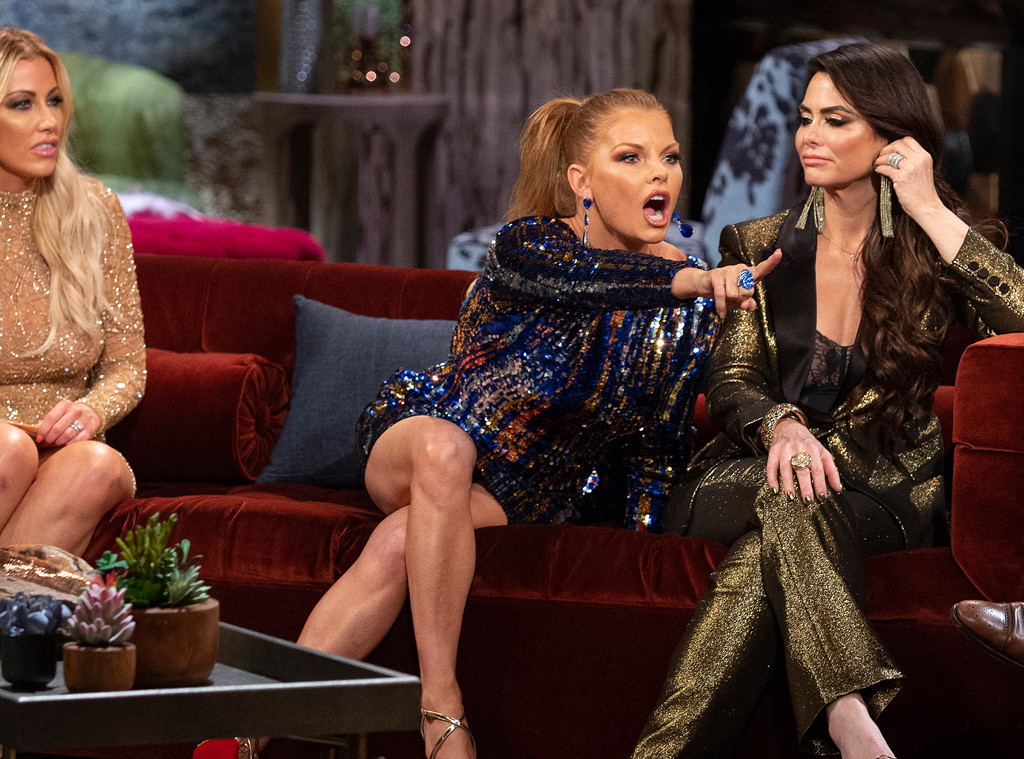 Bravo
The Real Housewives of Dallas has given us so much over the years, from drama over whether or not somebody pooped in a van to hot mic moments about blowjobs in a gay bar, and the ladies continue to serve it up in the season three reunion.
In the exclusive clip below, LeeAnne Locken and former bestie D'Andra Simmons go at it, as they did for most of season three, and what they fight about is almost too good to be true. Yes, they're arguing about who's the star of the show, after LeeAnne proclaimed herself to be the reason The Real Housewives of Dallas continues to exist. But according to costars, D'Andra said the show wouldn't exist without her. This apparently was what they were going on about earlier in the season when they had a queen bee competition (that involved shot glasses in butts for some reason).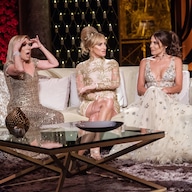 Photos
The Biggest Real Housewives Reunion Fights
"She said we would not have a show unless she was on it," Cary Duber said about D'Andra's comments, much to Brandi Redmond's dismay.
"I said, how do you think we got from season one to season two? We all sacrificed in season one to get to season two so you could even join," LeeAnne said.
Brandi then gets in on it saying she heard LeeAnne tells everyone she "carries the show like a turtle on my back."
Then, LeeAnne and D'Andra argue over whether or not all storylines lead to LeeAnne…and, well, LeeAnne is kind of right here.
"I am the G-I-F that keeps on giving," LeeAnne proclaimed.
"Isn't that being part of a Housewife," host Andy Cohen said, "having a healthy ego and feeling important to the show?"
The Real Housewives of Dallas reunion airs Wednesdays, 10 p.m. on Bravo.
(E! and Bravo are both part of the NBCUniversal family.)
Source: Read Full Article