On Feb. 1, This Is Us Season 6 Episode 5 had Malik (Asante Blackk) and Deja (Lyric Ross) dropping the biggest bombshell on Randall (Sterling K. Brown) and Beth (Susan Kelechi Watson). But the last moments of the episode left things a little open-ended. So what's next for Beth, Randall, Deja, and Malik when This Is Us Season 6 returns with new episodes? Here's everything we know about the storyline so far.
What happened to Malik, Deja, Randall, and Beth in 'This Is Us' Season 6 Episode 5?
In This Is Us Season 6, Randall forbids Deja from seeing Malik in Boston after they lied about spending the weekend together. Then in episode 5, Deja reveals she will get her GED so she can move in with Malik.
Naturally, Randall is furious about the decision, and he tries to shut it down immediately. He even tells Malik to break up with Deja (which does not end well).
Meanwhile, Beth disagrees with Randall, seemingly understanding Deja's perspective. And ultimately, Beth's worried they're going to lose their daughter if they put their foot down without some sort of compromise.
'This Is Us' Season 6 producer reveals what's next for Beth, Randall, Deja, and Malik in the next new episodes
This Is Us fans will have to wait and see how the announcement in episode 5 impacts Randall, Beth, Deja, and Malik moving forward. But co-executive producer Julia Brownell recently teased what to expect in the next few episodes.
When speaking with Deadline, Brownell confirmed that Beth and Randall will get on the same page when it comes to the Deja and Malik situation. 
"Randall and Beth are able to weather this one as a united front, even if Beth doesn't necessarily completely agree with Randall's take," Brownell said. "That's what you're supposed to do in a marriage."
That said, the co-executive producer suggested that the two will eventually choose Randall's side, and it seems Beth's prediction might come true.
"Will it create a rift between Deja and Randall? Absolutely," Brownell said. "And that's coming down the pipeline."
Clues Deja and Malik are not still together at the end of 'This Is Us'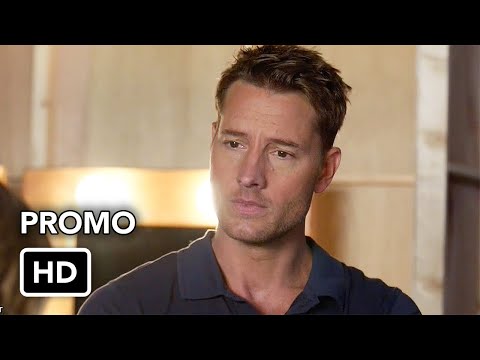 While a rift between Randall and Deja is coming in This Is Us Season 6, fans already know the father-daughter duo will be just fine in the future. In the flash-forward scene from season 5 episode 9, "The Ride," adult Deja (La Trice Harper) and Randall are still very close.
That said, This Is Us has yet to confirm whether Deja and Malik are still together. In the future, Deja is thriving as a medical student, and she's pregnant. But Malik is nowhere to be seen, and Deja isn't wearing a wedding ring. Meanwhile, it seems possible Deja's love story will be more like Kevin's (Justin Hartley) rather than Randall's. When speaking with Glamour in February 2021, Brownell hinted where Malik and Deja's story is headed in season 6.
"I think she's experiencing [storybook love] right now with Malik, but we're also aware that some people end up with their first love and sometimes they don't," Brownell said at the time. "It's certainly been something we've explored with Kevin."
Then in the above interview with Deadline, Brownell confirmed that Deja and Malik are "not Randall and Beth," and the two lovebirds won't have a "smooth ride" moving forward. So it really seems like a breakup could be on the horizon.
"They live very different lives, and we are going to try to navigate that in a real way," Brownell said.
Source: Read Full Article