Milo Ventimiglia plays Jack Pearson on This Is Us. While playing the NBC show's patriarch, the actor has made several fans cry each week. However, Ventimiglia once shared that he also gets emotional by some of the drama's episodes.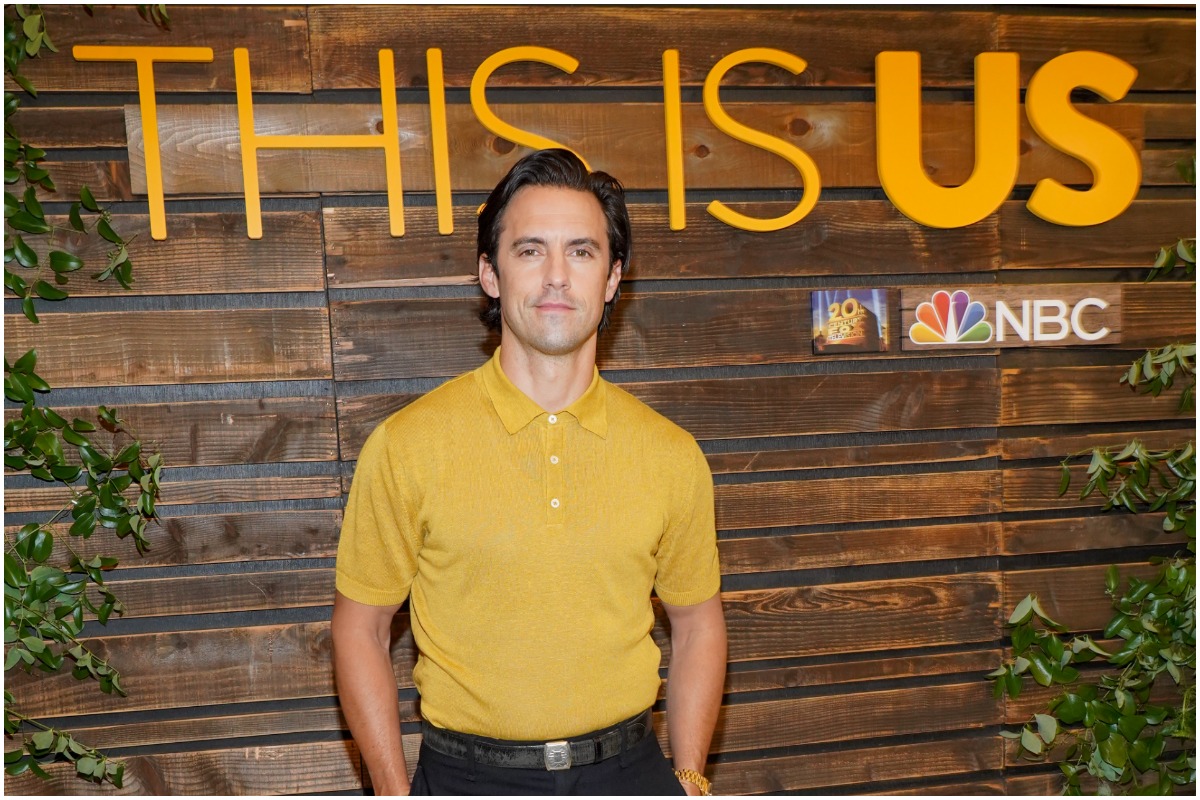 How Milo Ventimiglia stood out at his 'This Is Us' audition
Ventimiglia was born in Anaheim, California. As a child, he developed a passion for acting. When the actor turned 18, he moved to Los Angeles to study theatre at UCLA. While in LA, Ventimiglia landed guest roles in the 1990s. According to IMDb, some of his early credits include The Fresh Prince of Bel-Air, Sabrina the Teenage Witch, and Saved by the Bell: The New Class. However, Ventimiglia got his big break in the early 2000s as Jess Mariano in Gilmore Girls. The actor played Alexis Bledel's love interest on the show until it wrapped in 2006.
Following the success of Gilmore Girls, Ventimiglia appeared in multiple films and TV shows such as Rocky Balboa and Heroes. Several years later, Ventimiglia auditioned for This Is Us. During an appearance in Variety's Actors on Actors, Ventimiglia told Freida Pinto that he wasn't what the show's casting directors were looking for at first. 
"They wanted somebody completely different," he revealed. "I walked in with my beard and my long hair and set my motorcycle helmet down, and they went, 'Who is this guy?''
Eventually, the casting directors picked Ventimiglia to play Jack. He said booking This Is Us changed his life for the better.
"I think they just saw something different than someone who had practiced the words, and they picked me," he continued. "I don't think it was so much me choosing it as it choosing me."
Milo Ventimiglia says he had to 'accept' that 'This Is Us' will make him cry
This Is Us aired its first episode in Sept. 2016. During the pilot, many viewers watched as Jack and his wife, Rebecca (Mandy Moore), lost their baby at childbirth. At the end of the pilot, fans realized that Jack and Rebecca decided to adopt a child the same day. The adoption was the beginning of the Big Three– Kate (Chrissy Metz), Kevin (Justin Hartley), and Randall (Sterling K Brown). On the show, This Is Us fans found out Jack died when the triplets were teenagers. The patriarch died of smoke inhalation after the family's home was caught on fire. 
In 2017, Ventimiglia talked about the tearjerker moments on This Is Us. The actor revealed that many of the show's storylines have made him cry in the past. 
"I still do," Ventimiglia said when asked if he cries while reading scripts. "I just accept that it happens."
The Jack Pearson actor always cries when he watches 1 'This Is Us' episode
This Is Us is in season 5. Since it aired, the show has earned several awards, including the People's Choice Awards, Emmys, and Golden Globes. 
Throughout the show's five seasons, Ventimiglia won a Screen Actors Guild Award for Outstanding Performance by an Ensemble in a Drama Series in 2018 and 2019, per IMDb. Although he's appeared in multiple episodes of This Is Us, Ventimiglia has one episode that always makes him shed a tear. The actor shared on Watch What Happens Live with Andy Cohen that he always cries during the pilot episode.
Source: Read Full Article