Don't fret, The Handmaid's Tale fans — the next new episode of season 4 drops on June 9. So what's on the horizon for everyone in Canada and Gilead? The Handmaid's Tale Season 4 Episode 9 promo trailer teased a few major character returns and a major Serena Joy (Yvonne Strahovski) fan theory. Heres' a breakdown of the preview and what to expect next.
[Spoiler alert: This article contains spoilers from The Handmaid's Tale Season 4 Episode 9, "Progress."]
A quick recap of the new 'Handmaid's Tale' Season 4 Episode 9 promo trailer
The Handmaid's Tale Season 4 Episode 9 promo trailer starts with June (Elisabeth Moss) seemingly speaking to Commander Lawrence (Bradley Whitford) on the phone. June asks for help to get Hannah out of Gilead. But Lawrence turns her down.
"Again with this? Try to be grateful and move on," he says.
Nevertheless, it seems there's someone else who can help June. At the end of The Handmaid's Tale preview, June reunites with Nick (Max Minghella).
Meanwhile, Serena and Fred (Joseph Fiennes) discuss their son's future, and it doesn't look like things are going as planned.
"Gilead could come for our son," Serena says. "They believe the baby belongs to the state. They could make me a Handmaid."
That said, it appears Serena's greatest fears are Mrs. Esther Keyes' (Mckenna Grace) reality. The Handmaid's Tale Season 4 promo shows Mrs. Keyes with Aunt Lydia (Ann Dowd) and Janine (Madeline Brewer) dressed in Handmaid attire. Then Janine encourages Mrs. Keyes to stay alive.
"We need to stay alive so you can be here when things get better," Janine says.
Will Serena Joy become a Handmaid in 'The Handmaid's Tale'?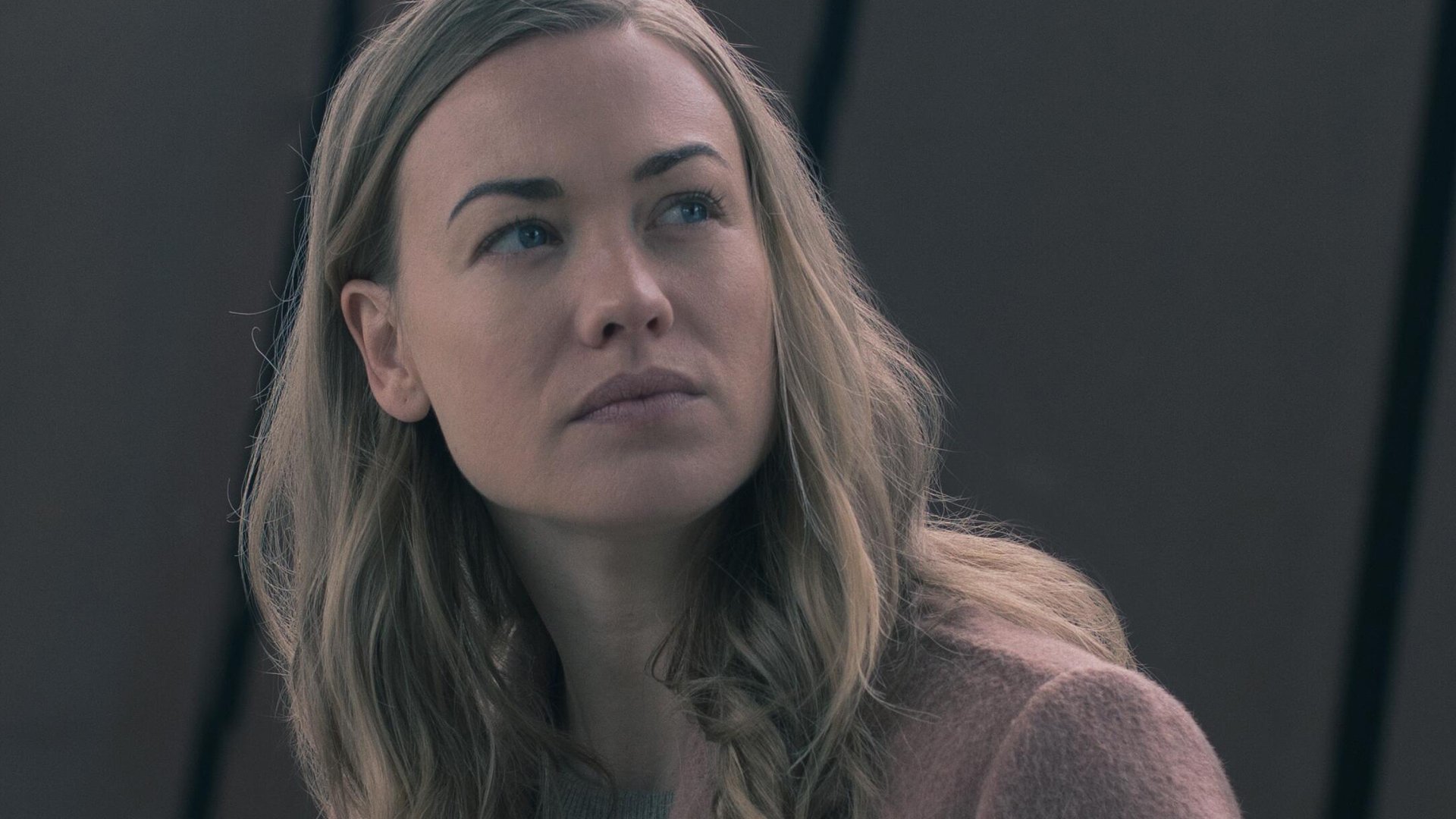 When The Handmaid's Tale Season 4 confirmed Serena's pregnancy, many fans wondered whether the character would return to Gilead and become a Handmaid. Now, the new trailer indicates the storyline could potentially unfold. But whatever happens next, showrunner Bruce Miller already hinted that Serena's son could be taken away from her.
"I want her to feel what it feels like to have that baby away from her and to not have control over that child," Miller told Variety when asked about Serena's pregnancy. "But, I think in a lot of ways it's the worst-case scenario for the audience because they're going, 'Oh sh*t, Gilead works.'"
He later added, "She clearly doesn't deserve to be happy, but maybe there's a world where she deserves to have a child and have it be taken away from her."
What's next for Janine, Mrs. Esther Keyes, and Nick in 'The Handmaid's Tale Season 4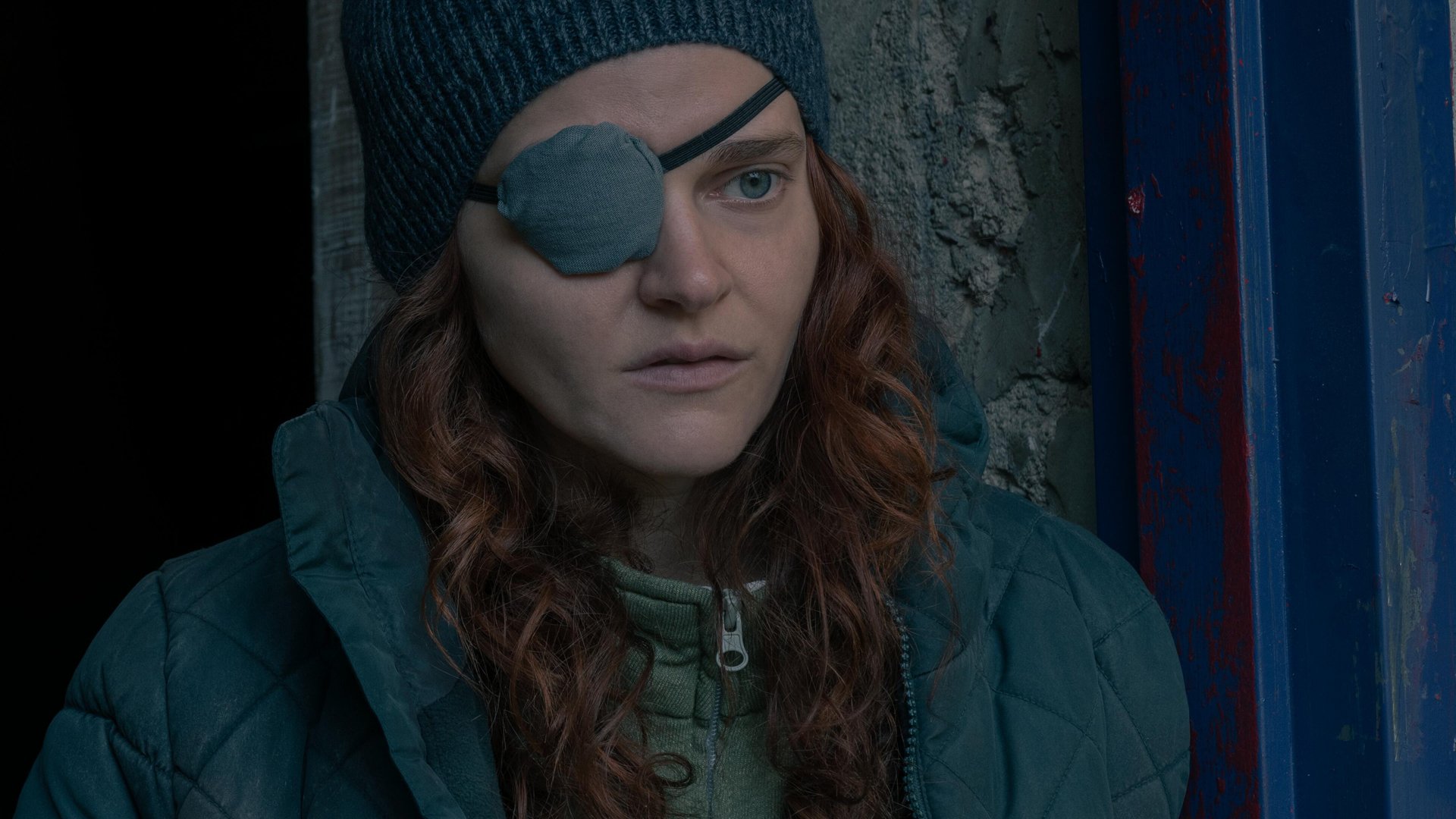 Now, Serena's future isn't the only thing up in the air when The Handmaid's Tale Season 4 Episode 9 drops on Hulu. The promo also highlighted big moments with Nick, Janine, and Mrs. Keyes. So what's next? Previously, O-T Fagbenle, who plays Luke, teased what to expect when Nick arrives.
"Don't worry, Nick fans. Nick rears his tricky little face into our business," Fagbenle told Entertainment Weekly when asked about June and Luke.
Meanwhile, Grace touched on Mrs. Keyes' return when speaking with Entertainment Tonight in April 2021.
"I'm very excited for my return. It's quite dramatic," the actor said. "In true Handmaid's Tale fashion, everything is dark and dramatic."
Then more recently, Brewer shared an update on Janine in an interview with The Hollywood Reporter. The actor noted that her character is "so done" given everything she's lost in the past few years. But even so, it's possible there is still hope for Janine.
When you go back into service, into being a Handmaid, you have no purpose. Your purpose is solely to serve other people; you have no purpose in your heart," Brewer said. "You just exist until you are useless to them, and then you're gone. So, Janine needs to find her purpose. And, I think she does."
The Handmaid's Tale Season 4 Episode 9, "Progress," drops on June 9, 2021.
Source: Read Full Article