What do you do when you have a story to tell that's too long for a movie but would feel stretched as a full-length season of a tv show? Why, you turn to the mini-series as the just-right medium for delivering gripping detail and meaningful suspense without dragging on and losing the audience's attention.
It's not a new format, but the changing nature of how people watch TV is certainly giving the mini-series as a medium new life. Fans love to binge, and a satisfying ending in a handful of episodes is a rewarding experience. That's why HBO Max's new eight-episode series The Flight Attendant has given fans just enough to sink their teeth into. 
The Flight Attendant drew from a book of the same name as the source material, but the show takes one major departure from the book's conclusion.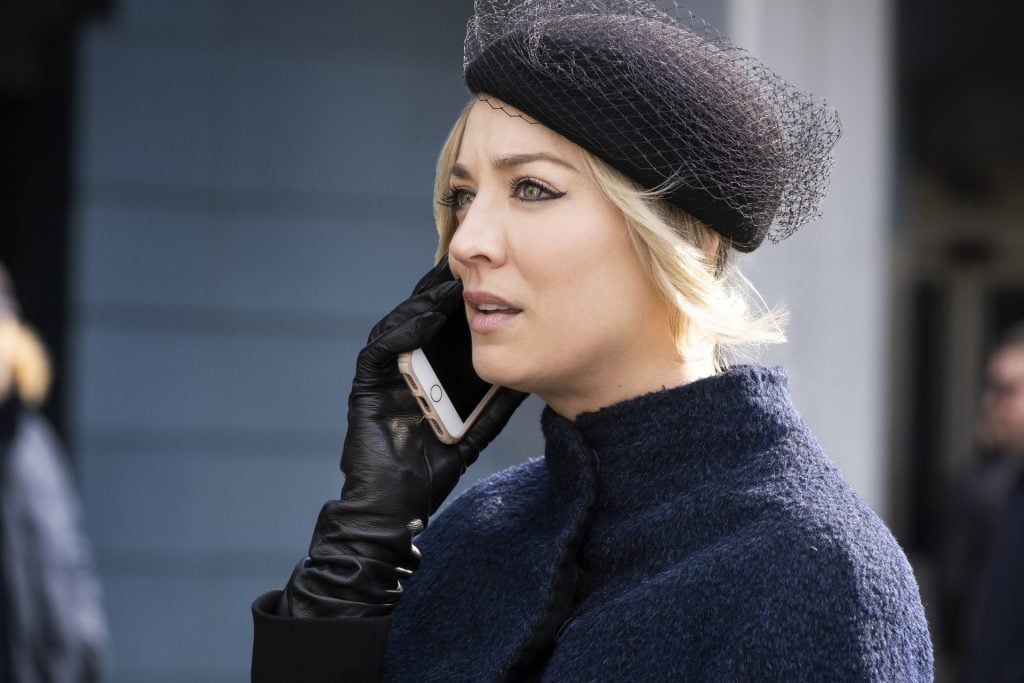 'The Flight Attendant' is a new creative endeavor for Kaley Cuoco
Kaley Cuoco is best known for her role as Penny on The Big Bang Theory. Now that the popular sitcom has wrapped up, Cuoco is moving on to other creative adventures, and that includes working with her recently-founded production company Yes, Norman Productions.
Much like fellow actor Reese Witherspoon, Cuoco is using her production chops to open up her own avenues for new acting ventures. In The Flight Attendant, Cuoco gets to stretch multiple creative muscles at once. 
First, Cuoco had to enter a bidding war to win the rights to the series. She had a hunch that it was going to be a big deal for her: "I had not read the book, but something had told me we should jump on this."
Once she secured the chance to do the series, she also had to secure the talent to go along with it. While Cuoco herself would take on the starring role, she begged Rosie Perez to get involved as well.
As an executive producer, Cuoco also had a role in overseeing the team in charge of all the little details that helped bring the series together. 
'The Flight Attendant' is based on a book
The source material for The Flight Attendant is a suspenseful novel of the same name. It was written by Chris Bohjalian and released in 2018.
In both the show and the book, the protagonist is Cassandra "Cassie" Bowden (played by Cuoco). She is an American flight attendant who has her life upended when she goes on a date with one of her passengers.
Waking up next to the man in a Bangkok hotel room the next morning, Cassie is horrified to discover that he is dead. She has no memory of what went on, and she flees back to New York hoping that the situation will fade away. 
Of course, it wouldn't be much of a thriller if it did, so Cassie finds herself at the middle of an investigation when she doesn't even know if she's guilty of anything herself. As the pieces come together for both Cassie and the FBI, the audience is taken along on a suspenseful ride.
'The Flight Attendant' series makes one big change
While much of the story is taken directly from the book, the series makes one major change. In the book, Cassie discovers that she is pregnant with Alex's baby. As executive producer Steve Yockey explains in an interview with Glamour, however, the decision to change this element of the story was a very deliberate one. 
"In the book, there's something missing from her life and she finds it in motherhood, which is a perfectly legitimate story to tell, but that's not the story we were telling," Yockey explains of Cassie's pregnancy. Instead, they wanted to show more of Cassie's journey of finding herself and a support system: "We wanted to leave you in the finale where she's been through the wringer, she's had this aha moment, and now she's going to try her very best to change." With a second season on the horizon, it's likely that fans will get to see more of this idea explored on the screen.
Source: Read Full Article