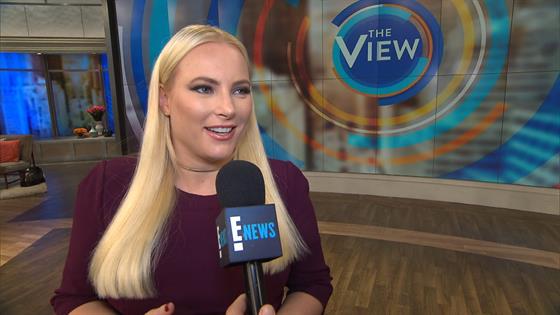 "I've always wanted to do a show with women of different generations, backgrounds and views…"
That's how Barbara Walters introduced The View in the ABC daytime chatfest's opening sequence for each and every episode of its first season since its debut on the network on August 11, 1997.
And her update to the very same sequence a season later? "Be careful what you wish for…"
Though the co-host lineup has repeatedly changed over the course of 22 seasons, one thing has remained the same. And that's that Walters' creation is ripe not only for insightful conversation, but down-and-dirty screaming matches, too. The latest? A tense exchange between Joy Behar and Meghan McCain during an intended tribute to late President George H.W. Bush as things turned, as is their wont on the show, political and petty.
It wasn't the first time those two particular co-workers have stopped being polite and started getting real with one another. And it likely won't be the last. But it almost pales in comparison to some of the messy moments that have come before them.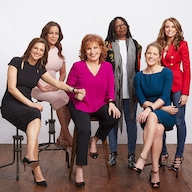 Photos
The View's Wildest Rumors
Take a walk down memory lane with our definitive guide to The View's most dramatic moments!
Steve Fenn/ABC Photo Archives
Rosie O'Donnell vs. Elisabeth Hasselbeck

The one that started it all. Though there had been tense moments here and there during The View's first nine seasons—we're looking at you and your impromptu departure announcement, Star Jones—but nothing like what went down during Rosie O'Donnell's first of two one-and-done seasons, the show's 10th, when she and right-leaning co-host Elisabeth Hasselbeck came to blows over, well, their repeated coming to blows. As O'Donnell took issue how the media portrayed their repeated political dust-ups, the May 2007 segment devolved into chaos and despite Joy Behar's best efforts to throw to commercial, the producers instead went the split-screen route and history was made. The incident, especially the producers' handling of it, would prompt O'Donnell to leave her post as moderator the following day.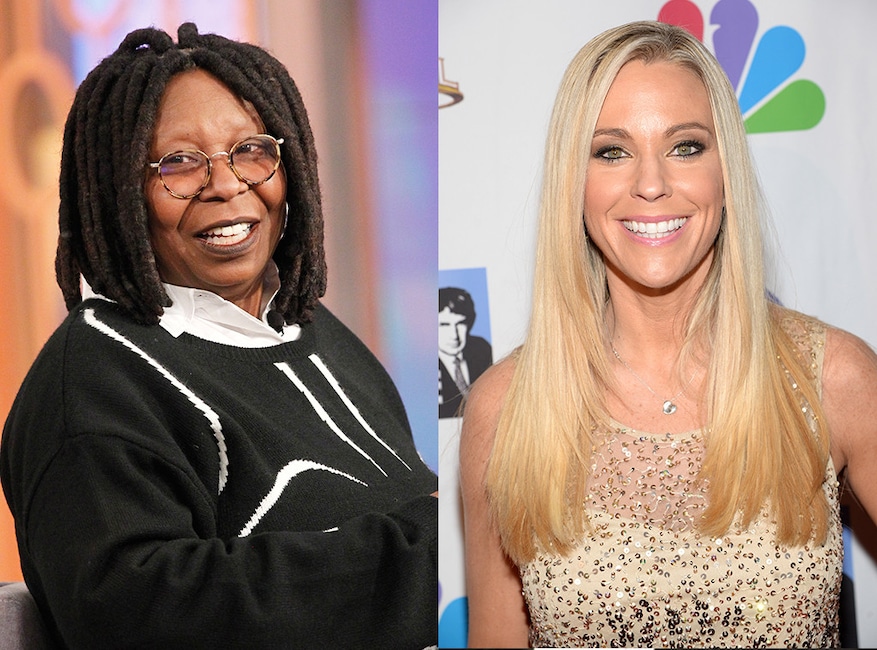 ABC/Lou Rocco; Mike Pont/NBC
Whoopi Goldberg vs. Kate Gosselin

When The View welcome TLC reality star Kate Gosselin as guest co-host in September 2009, she quickly became the topic of conversation herself when talk turned to her still ongoing custody battle with ex-husband Jon. As she essentially admitted to breaking the terms of their custody arrangement by going to Jon's house during his court-ordered time with the kids to check up on a babysitter she'd never met, Whoopi Goldberg couldn't hold back how she really felt. "When you go into a custody thing with someone you have your specific time and [they have] their specific time and you're not supposed to walk on that," Whoopi explained. "And I'm sorry that's the law. And you could have gone to jail!" As Gosselin attempted to defend acting on her motherly intuition and Joy Behar tried to cut the tension with a few jokes, Goldberg finally cut to commercial as she declared, "I can't even deal with the rest of this."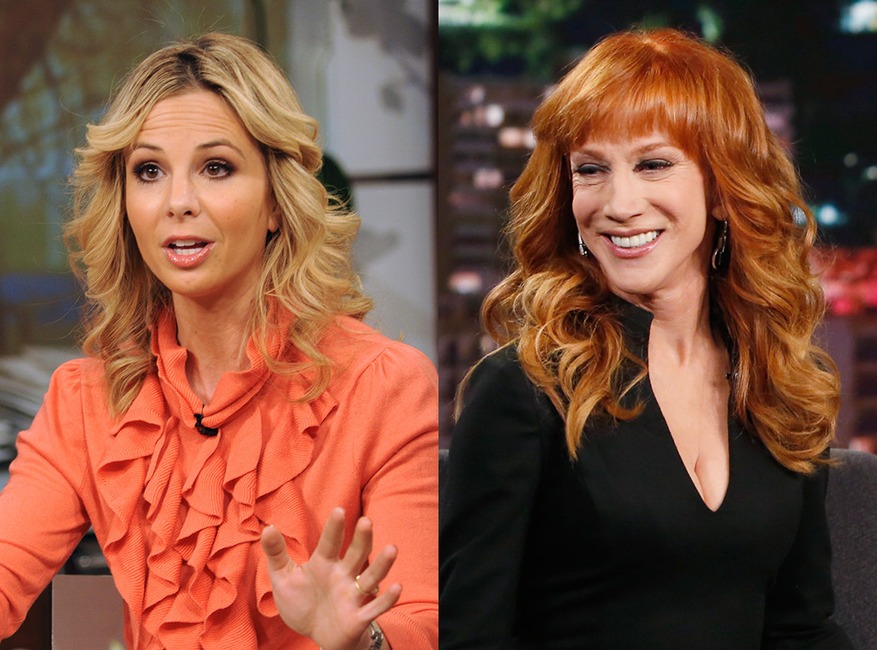 Donna Svennevik/ABC via Getty Images; ABC/Randy Holmes
Elisabeth Hasselbeck vs. Kathy Griffin

When Kathy Griffin stopped by The View in June 2010, she was there to promote her now-defunct reality show My Life on the D List and immediately proved she wasn't there to show Elisabeth Hasselbeck the warmth she had to offer to the other hosts as she greeted her with a mere handshake as opposed to the hugs everyone else received. And when Sherri Shepherd asked the caustic comedienne if she ever felt bad about some of the things she's said about people in the name of comedy, her right-leaning co-host couldn't contain her disinterest as she visibly yawned and then went in. "You've said things about people here that are a) untrue, and b) not so funny," Hasselbeck said. "So do you ever feel weird, like, then coming here and sitting here and you know, kind of promoting things when you've said some of this stuff?"
"Actually, this moment is what I live for, so bring it," Griffin replied. "I mean, this is actually how I write my act."
After a bit more back and forth, in which Griffin practically begged Hasselbeck to engage further, the co-host shut her down: "No, I'm going to go back to sleep, actually."
Article continues below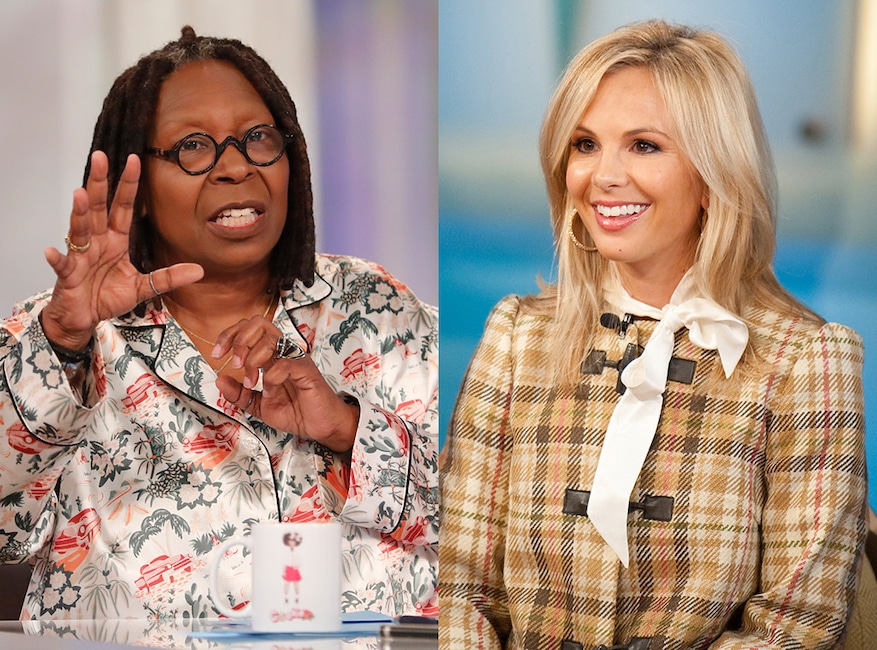 ABC/Lou Rocco; Steve Fenn/ABC via Getty Images
Whoopi Goldberg vs. Elisabeth Hasselbeck

In an August 2010 episode, Elisabeth Hasselbeck likely had flashbacks to the Rosie O days when she and new moderator Whoopi Goldberg got into a heated debate of the use of the "N" word. The now-retired Fox & Friends co-host argued that nobody ought to be able to use the word, while Goldberg countered that it's an entirely different thing when African-Americans use it and she needed to understand that. "We don't live in different worlds," Hasselbeck insisted. "We live in the same world."
Goldberg's response? "We do live in different world, it's just that way. It is, Elisabeth."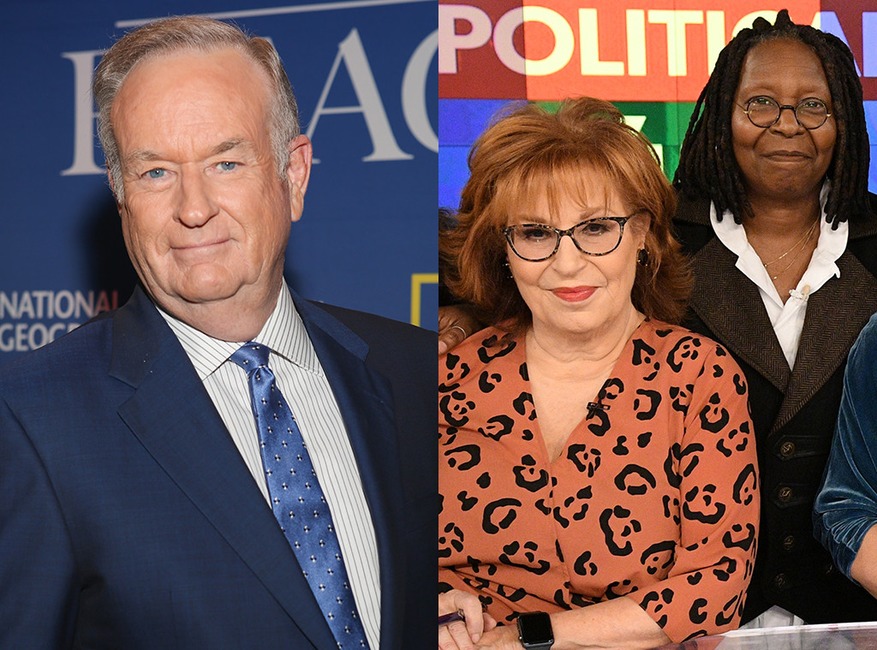 Teresa Kroeger/Getty Images; ABC/Lorenzo Bevilaqua
Whoopi Goldberg and Joy Behar vs. Bill O'Reilly

In October 2010, an appearance from the former Fox News host turned into a rare double walk-off when Bill O'Reilly made some comments about the perpetrators of the September 11 terrorist attacks that didn't sit well with Whoopi Goldberg or Joy Behar. While discussing Park51, a proposed Muslim community center that would be built two blocks from Ground Zero, O'Reilly declared it "inappropriate." As some of the co-hosts disagreed with him, he doubled-down, declaring that "Muslims killed us on 9/11." That was enough for Goldberg and Behar to up and leave the set while on air. "I don't want to sit here," Behar said as she departed. "I don't."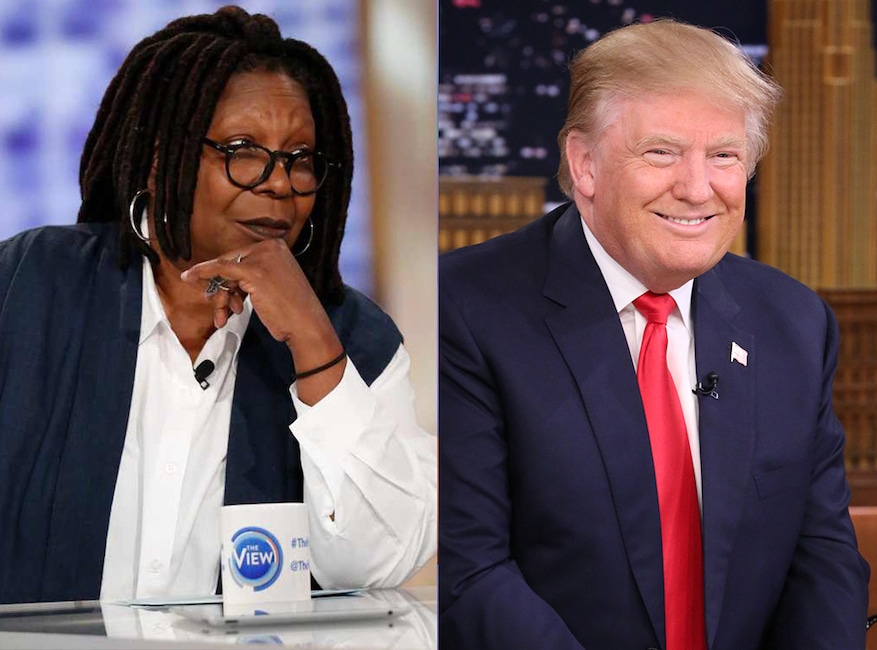 ABC/Heidi Gutman; Douglas Gorenstein/NBC
Whoopi Goldberg vs. Donald Trump

Back in March 2011, before he was president of the United States, Donald Trump went on The View where he was grilled over his insistence at the time that President Barack Obama produce his birth certificate and prove he was born in the country. As Trump insisted that there were no photos of Obama as a child, that no one remembered him as a child, and alluded that he was hiding something, Whoopi Goldberg lost her cool. "I think that's the biggest pile of dog mess I've heard in ages," she told the then-Celebrity Apprentice host.
Article continues below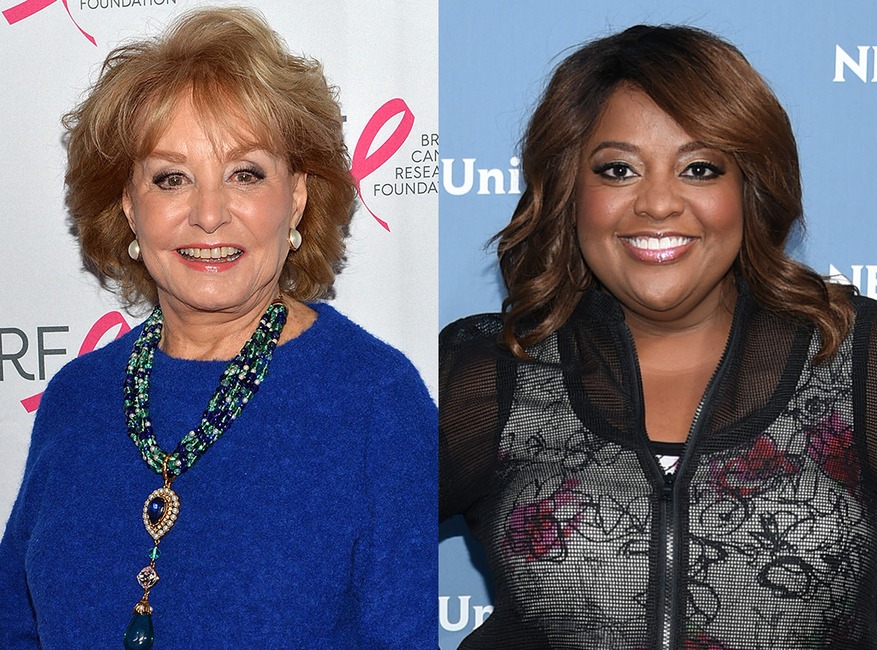 Getty Images; AP
Barbara Walters vs. Sherri Shepherd

Sherri Shepherd rarely found herself on opposing sides of a showdown during her tenure on The View, but when Barbara Walters defended friend Woody Allen in February 2014 after Dylan Farrow penned a scathing essay about his alleged molestation of her as a child, she found herself compelled to take on the boss, who said she'd never seen a father as loving or caring as Allen. "Barbara, when you say, 'I'm speaking from what I've seen,' there are so many things that go on behind closed doors. We also know that he was with Soon-Yi when she was very young. Mia had adopted this girl when she was young and Woody was around her. You've also got a man who's got a track record. He liked younger women," Shepherd countered. "So it's not that far off."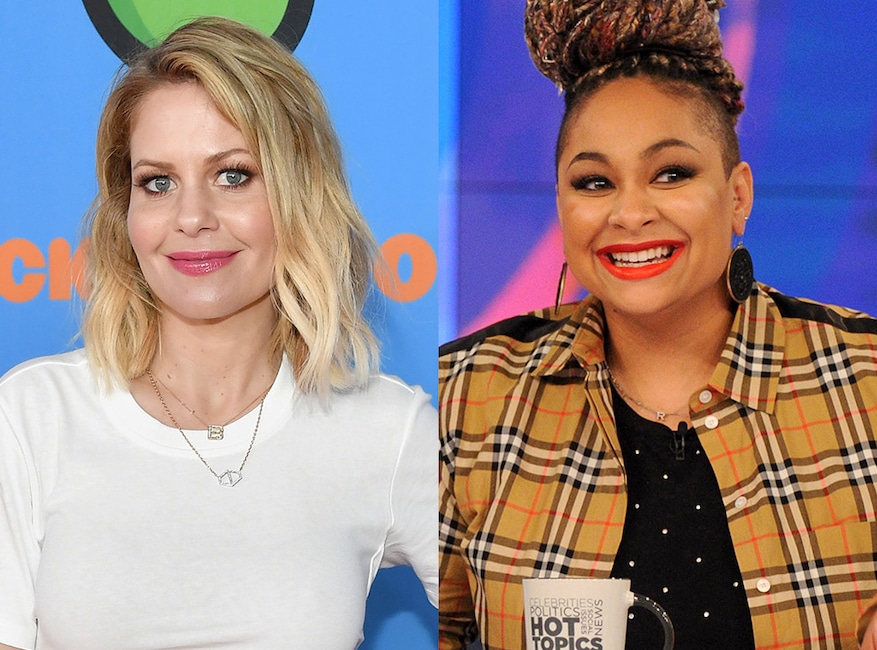 Neilson Barnard/Getty Images; ABC/Paula Lobo
Candace Cameron Bure vs. Raven-Symone

During a July 2015 Hot Topics segment, conversation turned to a bakery that refused to make a wedding cake for a lesbian couple and had been subsequently fined $135,000. Candace Cameron Bure felt the bakery owners were well within their First Amendement rights, while Raven-Symone argued that it was no different than when business owners used to refuse service to African-Americans purely based on the color of their skin. They did not come to an agreement by the end of the segment.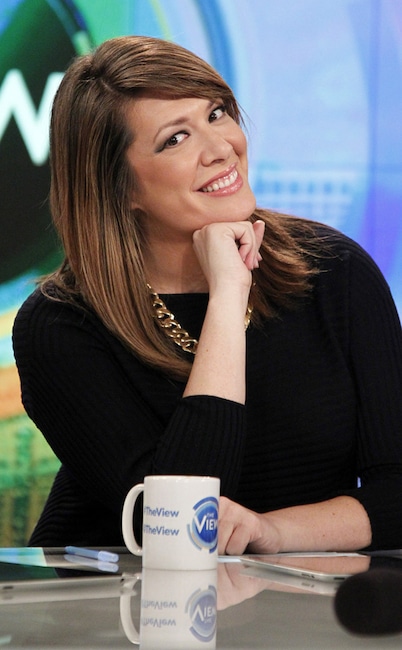 Lou Rocco/ABC via Getty Images
Michelle Collins vs. Nurses

Comedian Michelle Collins' brief tenure as co-host is perhaps remembered mostly for the September 2015 incident where she and Joy Behar mocked Miss America 2016 contestant Kelley Johnson's monologue about her occupation as a registered nurse. Collins called it "hilarious" that "she was reading her emails out loud," while Behar wondered by the contestant had "a doctor's stethoscope on." The comments resulted in immediate social media backlash from the nursing professions under the hashtag #NursesUnite. The duo apologized two days later, but the damage was done as The View lost sponsorships from Johnson & Johnson, Eggland's best, McCormick & Company, Snuggle and Party City as result.
Article continues below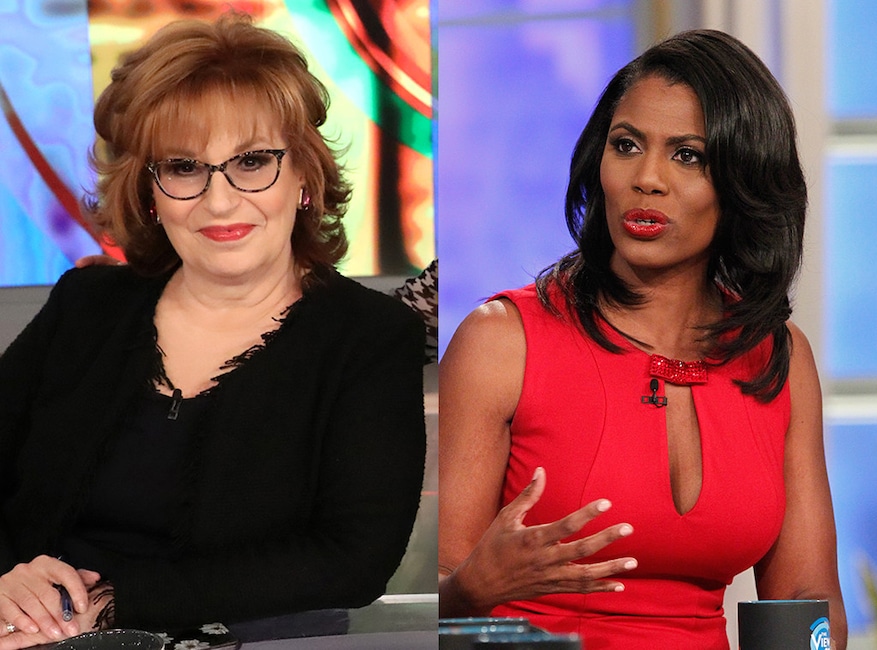 ABC/Heidi Gutman; ABC/Lou Rocco
Joy Behar vs. Omarosa Manigault

When Omarosa Manigault appeared on the show in January 2017, she was in the early days of her position as Director of African-American Outreach in the Trump Administration and, as such, was still in full-on yes-man mode. And that meant she was primed to spar with Joy Behar, one of the president's biggest critics at the table. As Behar brought up Trump's taxes, Manigault flat-out refused to respond to the line of questioning. The former Apprentice and Celebrity Big Brother contestant then pointed out her fiance in the audience, she didn't miss the opportunity to get in a dig at Behar, saying, "He brings me such joy and I hope that you, one day, can find that kind of joy, Joy, in your life."
Behar's response? "That's right, and I feel like I could get high right now."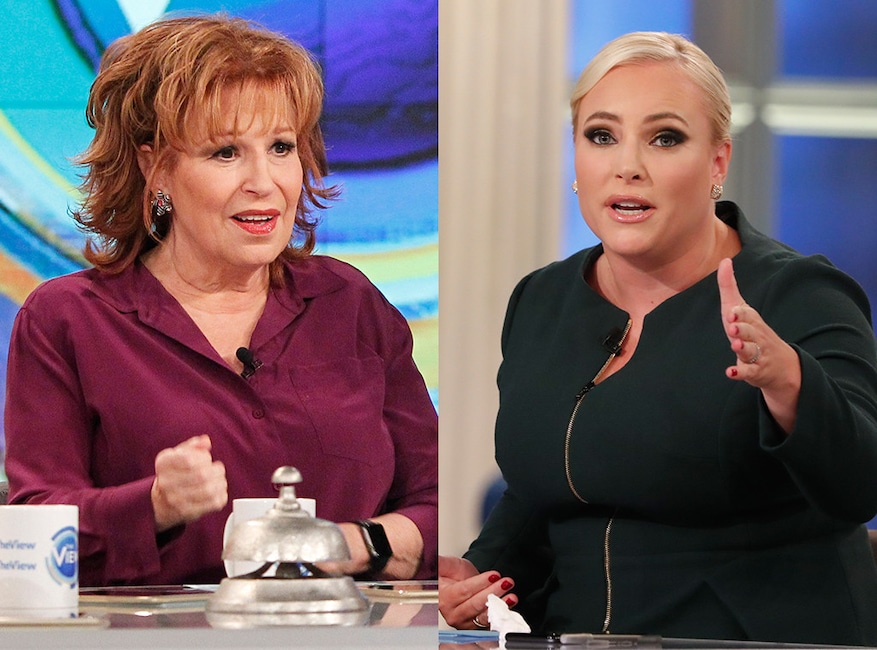 ABC/ Lou Rocco
Joy Behar vs. Meghan McCain, Part 1

When a February 2018 Hot Topics conversation turned to former White House aide Rob Porter, who had just resigned over allegations of spousal abuse, it proved fertile ground for resident liberal Joy Behar and resident conservative Meghan McCain to find themselves in the midst of a screaming match. McCain's beef? Her belief that Behar was making light of women being abused. Behar's side? She was merely mocking Chief of Staff John Kelly's alleged feigned surprise at Porter's behavior. And it all went downhill from there, as Behar declared that she was offended by all Republicans and McCain declared that she was looking forward to having a respectful conversation about the topic elsewhere on another day and with other participants.
"Good," Behar snapped.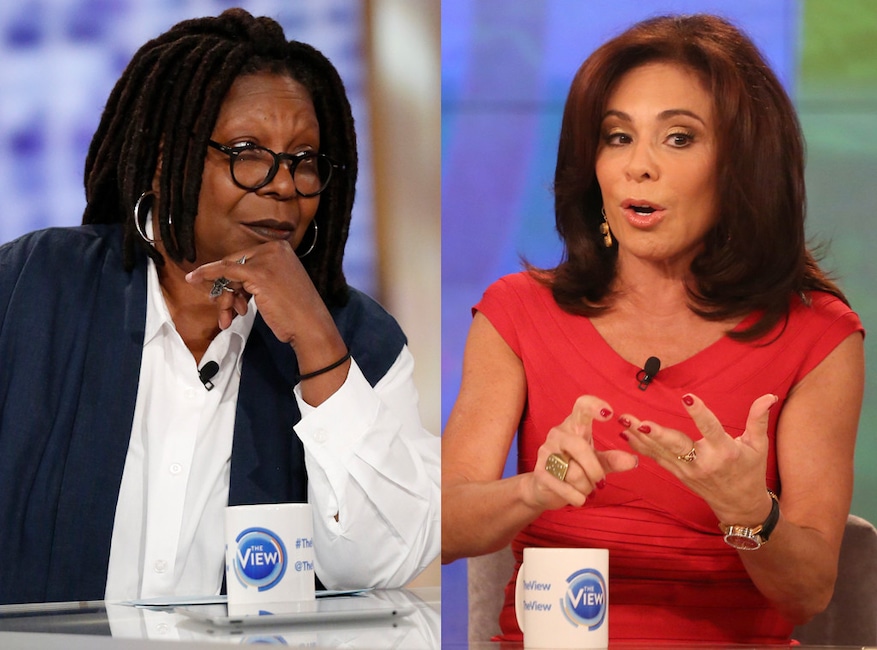 ABC/Heidi Gutman/Fred Lee
Whoopi Goldberg vs. Jeanine Pirro

When the Fox News host and outspoken President Trump supporter made her fourth appearance on the show in July 2018 to promote her new book Liars, Leakers, and Liberals: The Case Against the Anti-Trump Conspiracy, Jeanine Pirro got into a heated confrontation with Whoopi Goldberg after she accused the show's longtime moderator of having "Trump Derangement Syndrome" after she pointed at her while asking a question. The two continued arguing as the audience cheered after Goldberg tossed to commercial and the argument spilled over into the halls of ABC Television Studios. As Pirro later said on Hannity, she told Goldberg that she "fought for victims" her whole life, after which the co-host allegedly got in her face and began cursing.
Goldberg countered Pirro's side of the story on-air the following day, saying, "She came off, she could have just passed me, she didn't need to stop but she stopped, and put her finger in my face and yelled, 'I've done more for victims than you ever will!' Then I said to her some few choice words I cannot repeat. Yes, I did say it, I did say it. But, I did not spit on her, I did not intimidate her, no one chased her out of here saying, 'Get out,' but she did leave here cursing at the people who book the show. She cursed at the guys who do the security for the show."
Article continues below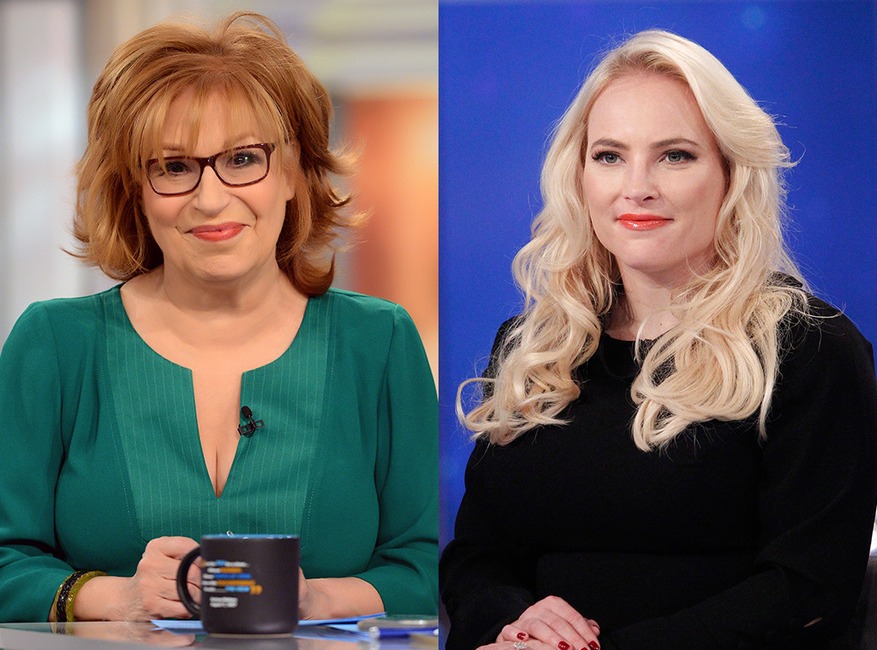 ABC/Lorenzo Bevilaqua; ABC/Lou Rocco
Joy Behar vs. Meghan McCain, Part 2

Nearly 10 months later, it was time for round two between The View's resident ideologues when a tribute to late President George H.W. Bush turned to Joy Behar explicitly comparing his record on environmental issue to President Donald Trump's. And that didn't sit well with Meghan McCain. "Can we focus on the president, please? I don't want to talk about Trump," she said, interrupting Behar mid-sentence. As Behar told her that she did want to talk about Trump for one second, so excuse her, McCain informed her co-worker that she's "not interested in your one issue."
Behar replied, "I don't care what you're interested in because I'm talking!" McCain's response? "Well I don't care what you're interested in either, Joy!"
And cue commercial break!
Source: Read Full Article