The Crown returns for season four in November, but we already know quite a lot about seasons five and six of the Netflix drama.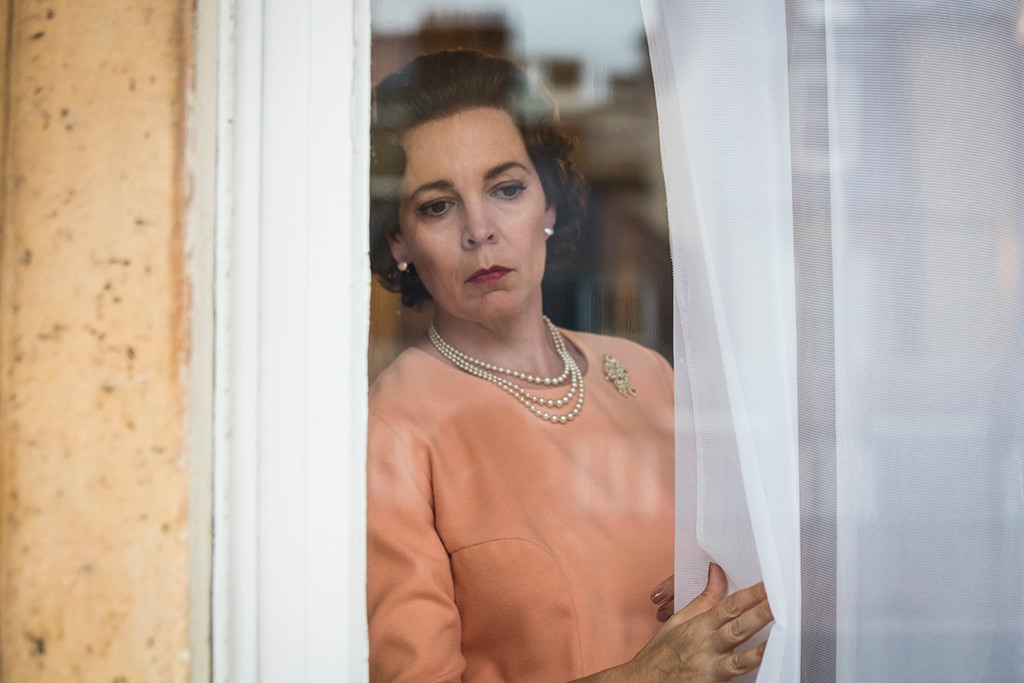 So many Princess Dianas, so little time. 
Just a few days after the announcement that Elizabeth Debicki will play Princess Diana on The Crown, Netflix debuted a teaser trailer for The Crown starring Emma Corrin as the late princess. While the news makes total sense to those who are really keyed into the fact that The Crown films in two-season chunks and replaces the entire cast every two seasons, anyone else may be a little confused. 
Plus, we can't forget that originally, The Crown was always supposed to go six seasons, then creator Peter Morgan announced that it would end after five, and then he changed his mind and went back to six. Who could blame you for getting kinda lost? 
We're here to help with a full explainer as to what's airing and when and who's playing who and when, so grab your tea and your scones and prepare to get royally excited for three more years of intense royal stares. 
Scroll down for everything you need to know below!
The next season, season four, of The Crown premieres Nov. 15 on Netflix.
It's the same cast as season three: 
Olivia Colman as Queen Elizabeth
Tobias Menzies as Prince Philip
Helena Bonham Carter as Princess Margaret
Josh O'Connor as Prince Charles 
Erin Doherty as Princess Anne 
Emerald Fennell as Camilla Shand
Plus some important newcomers:
Gillian Anderson as Margaret Thatcher 
Emma Corrin as Lady Diana Spencer
Season four takes on 1979 to 1990, beginning around when Margaret Thatcher became Britain's first female prime minister and Prince Charles started getting to know Lady Diana Spencer. Charles and Diana married in 1981 and were together until 1992, so their separation won't be tackled until season five. William was born in 1982, and Harry followed in 1984. 
Around 1986, Diana was suffering from bulimia, and Charles was having an affair with Camilla, which Diana confronted her about in 1989. So in other words, there's a lot going on in the '80s! 
Yep, and you can get a sneak peek of Diana in her iconic wedding dress (which has its own Wikipedia page!) in a teaser released by Netflix. 
Yep! Claire Foy, who played Queen Elizabeth in the first two seasons, will be back for a flashback to HRH's 21st birthday in season four. 
Elizabeth Debicki, the most recently announced addition to the cast, will play a slightly older Diana in season five, which will likely cover the '90s from her split from Charles to her death in 1997. 
The entire cast gets replaced every two seasons, so Olivia Colman will pass the torch to Imelda Staunton, who you may know best as Dolores Umbridge from Harry Potter. 
She'll be joined by Jonathan Pryce as Prince Philip and Leslie Manville as Princess Margaret. Other cast members have yet to be announced, but some have suggested Tom Hiddleston should play Prince Charles, and now that's all we can think about. 
This is the bad news: 2022! 
That may feel a few lightyears away, but it's a regular schedule for the series. Season one came out in 2016, followed by season two in 2017. Season three arrived in 2019, season four in 2020, and now there's another break for season five. Peter Morgan explained in a recent interview with THR that he needs the time off to both shoot and write the next season, since the show films in two-season chunks. 
The sixth and final season will likely premiere in 2023. 
Seasons five and six will take the royal family into the 21st century, but not too far into it. Nothing incredibly recent will be covered, but since each season tends to span around a decade, it makes sense that the show might end with the Queen's Diamond Jubilee in 2012. That would mean William and Kate's 2011 wedding would be featured, but little else from the 2010s. 
Sadly, no. As much as we keep hoping, Morgan said that Harry and Meghan, despite the captivating drama they've added to the world of the royal family, are too recent to cover with any clarity. 
"Meghan and Harry are in the middle of their journey, and I don't know what their journey is or how it will end," he told THR. "One wishes some happiness, but I'm much more comfortable writing about things that happened at least 20 years ago. I sort of have in my head a 20-year rule. That is enough time and enough distance to really understand something, to understand its role, to understand its position, to understand its relevance." 
Here's hoping for another season in 2040!  
Trending Stories
Lauren Conrad Speaks Out After James Charles Shades Her Beauty Brand
Kelly Osbourne Says Gastric Sleeve Surgery Contributed to Weight Loss
Stormi Webster Looks So Grown Up in Latest Pics From Kylie's Birthday
The Crown season four premieres November 15 on Netflix. 
Source: Read Full Article