Stranger Things has only become more dangerous with every season. Here are a few reasons why Steve Harrington (John Keery) might die by the end of season 4, volume II.
[Spoiler alert: This article contains Stranger Things Season 4 Volume I spoilers.]
What happens to Steve Harrington in 'Stranger Things 4' Volume I?
The first part of the fourth season shows Steve working at a video rental store with Robin Buckley (Maya Hawke). Dustin Henderson (Gaten Matarazzo) uses the computers and phones there to find evidence to find Eddie Munson (Joseph Quinn) and hopefully clear his name.
"Chapter Six: The Dive" shows Steve, Eddie, Robin, and Nancy Wheeler (Natalia Dyer) testing Dustin's theory that there is a gate at the bottom of a lake. Steve dives and finds it, but one of the monsters sucks him back down to the Upside Down. He then gets attacked by flying monsters. Steve fights them off as everyone dives down to the gate to join him.
"Chapter Seven: The Massacre of Hawkins Lab" shows Steve survived, although he has wounds from the monsters. It's unknown if Steve will be affected by the bites. The episode ended with Vecna keeping Nancy and Steve in the Upside Down after everyone else escaped.
Why Steve Harrington could die in 'Stranger Things 4' Volume II
Steve was supposed to die in season 1. "He was supposed to die in the finale," Ross Duffer told Netflix Geeked. "'Cause there is that scene where, really, which is the beginning of his turn," Matt Duffer said. "Which is when he comes back in the end, and he comes and ends up fighting the Demogorgon with Jonathan and Nancy, and originally that was gonna be Jonathan's dad, Lonnie." 
Matt admitted he didn't remember that Steve was supposed to die. "I'm pretty sure he was gonna die earlier," Ross said. "I mean, it's been a while."
Some fans picked up on Ross, saying Steve was going to die "earlier." This means the character's death might have been pushed later, and that could be in volume II. 
It's suspicious that Steve has been bitten, so even if he escapes to Hawkins, it's unclear if he's healthy. But Vecna is keeping him and Nancy at the end of volume I, so it's possible that Steve does something heroic again to save her but doesn't survive. 
The Duffers say everyone is in danger in volume II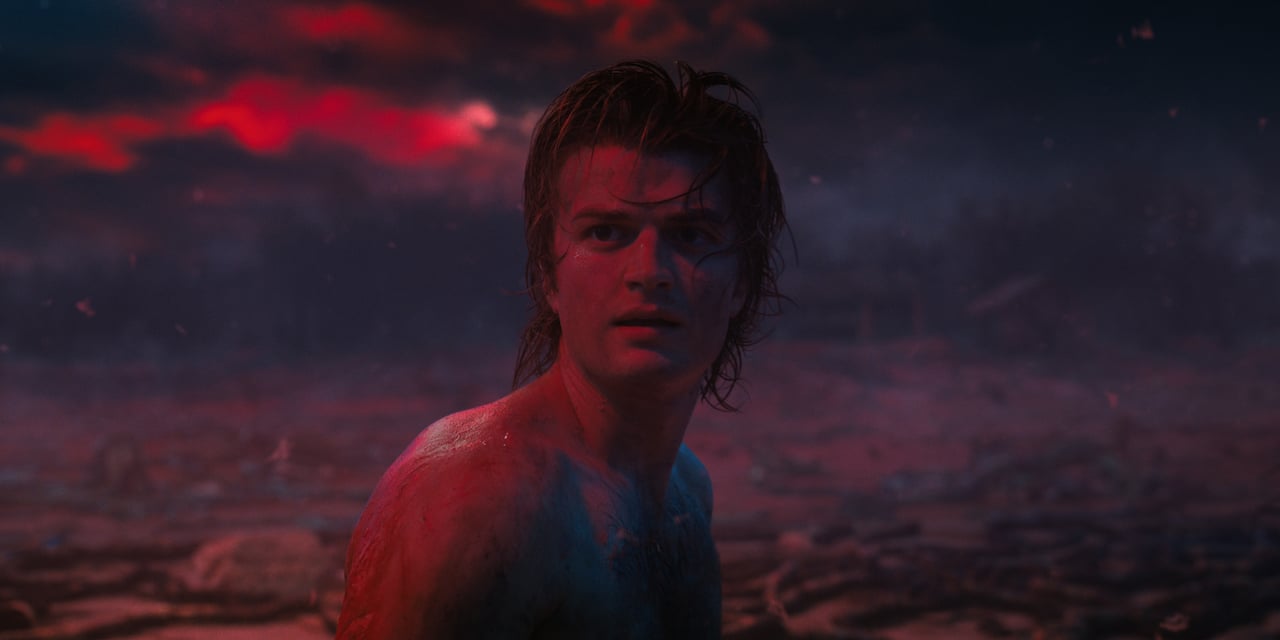 The main characters of Stranger Things have survived so far. But that could be changing soon.
Ross Duffer told Variety, "I don't really want to say, but I would be concerned about the characters going into Volume 2, for sure. I hope that that is sort of the sense, because it is a darker season and the kids are no longer kids. So everybody is in danger. And there's sort of an ominous feeling that things might not go well. Now, whether they do or not, you'll have to watch."
So everyone's lives are in danger, including Steve's. But we'll have to wait and see if he survives.
Source: Read Full Article