NBA and Looney Tunes fans alike were surprised to learn Michael Jordan and Bugs Bunny would share the screen in 1996's Space Jam. Yet, the movie did indeed see the basketball icon and animated "wabbit" team up on the court. But more bizarre than the movie itself is how Space Jam actually started as a television commercial.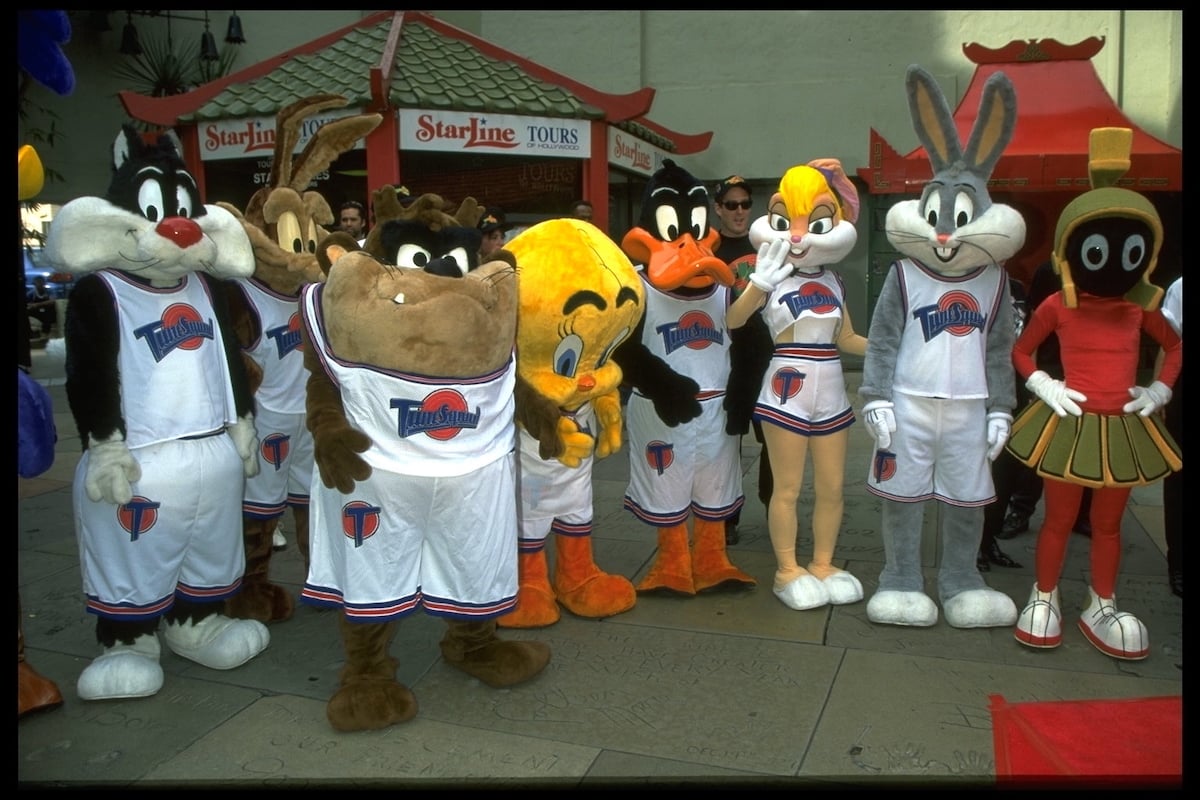 'Space Jam' released in theaters in the fall of 1996
Released on Nov. 15, 1996, Space Jam was clearly Warner Bros. big holiday season movie. With Jordan and, well, Bunny sharing top billing on the poster, the film must have seemed like an instant blockbuster. While the movie turned a profit globally, it wasn't exactly a smash hit. Based on a reported $80 million production budget, Space Jam only earned $90 million domestically, according to Box Office Mojo.
Over the years, however, Space Jam has developed more of a fan base. After all, the legacies of both Jordan — who practiced for the NBA even on the movie's set — and the Looney Tunes continue to endure. As the kids who first saw the movie in theaters have grown, its reputation has become more complicated. But many younger fans might not realize how Jordan first crossed paths with Bugs Bunny.
Michael Jordan and Bugs Bunny co-starred elsewhere first
Jordan and Bugs Bunny first faced off against alien adversaries on the court in a pair of Nike commercials. These early 1990s ads — titled "Hare Jordan" and "Aerospace Jordan" — even include Jordan and Bugs playing against a team of aliens led by Marvin the Martian. This detail, of course, differs from the movie's intergalactic villains, the Monstars. Both the commercials as well as Space Jam were directed by Joe Pytka.
"I think the producers weren't that adept at mixing animation and live-action," Pytka told Entertainment Weekly in 2016. "I know that Robert Zemeckis had told one of the producers that [Who Framed Roger Rabbit] was the most difficult thing he'd ever done and he would never do anything like that again. So I don't think they realized how complicated the process was."
'Space Jam: A New Legacy' is coming very soon
For many years, rumors about Space Jam 2 circulated. Indeed, such a project nearly came together many times since the 1996 original hit theaters. Yet, after 25 years, a sequel is finally on the way. Space Jam: A New Legacy will be released both in theaters and on HBO Max on July 16, 2021.
The sequel sees a different NBA superstar, LeBron James, join forces with the Looney Tunes. Moreover, its title seems to refer to cyberspace rather than the cosmic locale where the first movie's big game took place. Don Cheadle plays the main villain, Al-G Rhythm, and the movie promises lots of Warner Bros. references.
Source: Read Full Article