Priyanka Chopra has been a huge name in the Indian film industry, but now she is making her mark on Hollywood. Chopra has appeared in a number of American shows and movies, though she is looking to produce more content as well. In fact, there is an important reason why Chopra wants to pull the strings behind the scenes.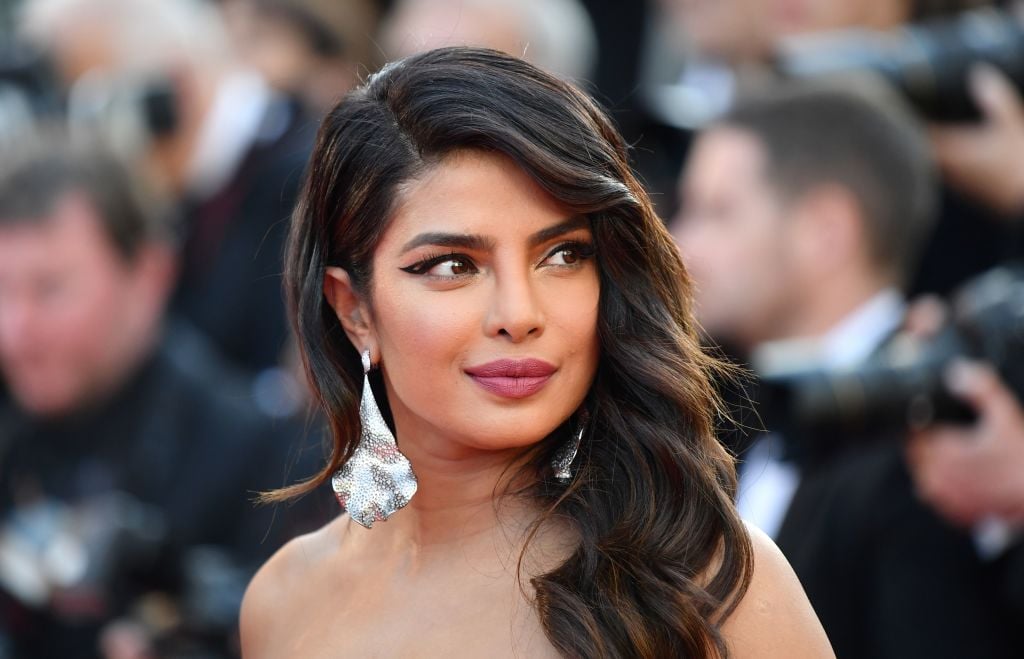 Priyanka Chopra has been acting for almost 20 years
Chopra's career started after she won the Miss World competition in 2000 at the age of 18. This led her down the acting path in her home country of India.
For the next several years, she would star in box office hits such as "Andaaz" (2003), "Mujhse Shaadi Karogi" (2004), "Krrish" (2006), "Don" (2006), and "Agneepath" (2012). Chopra has also won numerous awards for her work as an actor.
In 2015, Chopra began picking up roles in Hollywood. Her first major one was a lead role on the show Quantico, which ran for three seasons. She has also appeared in movies such as "Baywatch" (2017), "A Kid Like Jake" (2018), "Isn't It Romantic?" (2019), and "We Can Be Heroes" (2020).
Why Priyanka Chopra is producing more movies
Chopra is still taking on roles, but she has also been increasing her work as a producer for various movies.
In 2015, she found the film production company Purple Pebble Pictures (PPP). According to DNA India, Chopra revealed that her company's goal is to promote "new directors, new writers and new actors" in the Indian film industry. She also wanted to create films showcasing different regions of India.
Additionally, Chopra and PPP have been working hard in Hollywood as well. In October 2020, the company released an American film called "Evil Eye" to Amazon Prime Video. Additionally, Chopra acted in and produced films released to Netflix such as "The Sky Is Pink" (2019) and "The White Tiger" (2021).
What all of PPP's movies have in common is that they all tell South Asian stories, which is what Chopra wants more of in Hollywood.
"My belief is to be able to get South Asian stories influxed into Hollywood," she told Sky News. "We don't see enough representation in global entertainment, considering we're one fifth of the world's population. "
What else Priyanka Chopra has said about representation in Hollywood
Representation has been a concern for Chopra for years now.
In 2018, she told Refinery29, "Representation is a problem, because our movies don't really depict the world as we see it around us, especially for female characters. There are less opportunities for women to play incredible roles. And then if you're a woman of color, that's put you in an even bigger stereotype."
Chopra noted that the success of films like Black Panther and Wonder Woman is a sign that audiences are open to more diversity in movies.
"It comes down to filmmaking and telling great stories, and that should be based on merit — not about ethnicity and gender," she said. "When I was growing up and in high school, I never saw anyone who looked like me on TV, but today I do. Hopefully in my lifetime, we'll see that representation."
Source: Read Full Article