Power Book II: Ghost is the coming-of-age story of Tariq St. Patrick (Michael Rainey Jr.). In season 1, we watched Tariq try and become a man his mother, grandmother and sister could depend on in the aftermath of his father James "Ghost" St. Patrick's (Omari Hardwick) death.
With one foot on his college campus determined to earn his degree, Tariq also found himself swept up with the Tejada crime family. With sinister matriarch Monet Tejada (Mary J. Blige) at the center, the Tejadas aren't to be fooled with. Monet's husband Lorenzo (Berto Colon) is serving a lengthy prison sentence, but she rules her empire and her three children, Cane (Woody McClain), Diana (LaToya Tonodeo), and Dru (Lovell Adams-Gray) ruthlessly.
Now, Blige has explained that portraying Monet can be a very dark experience.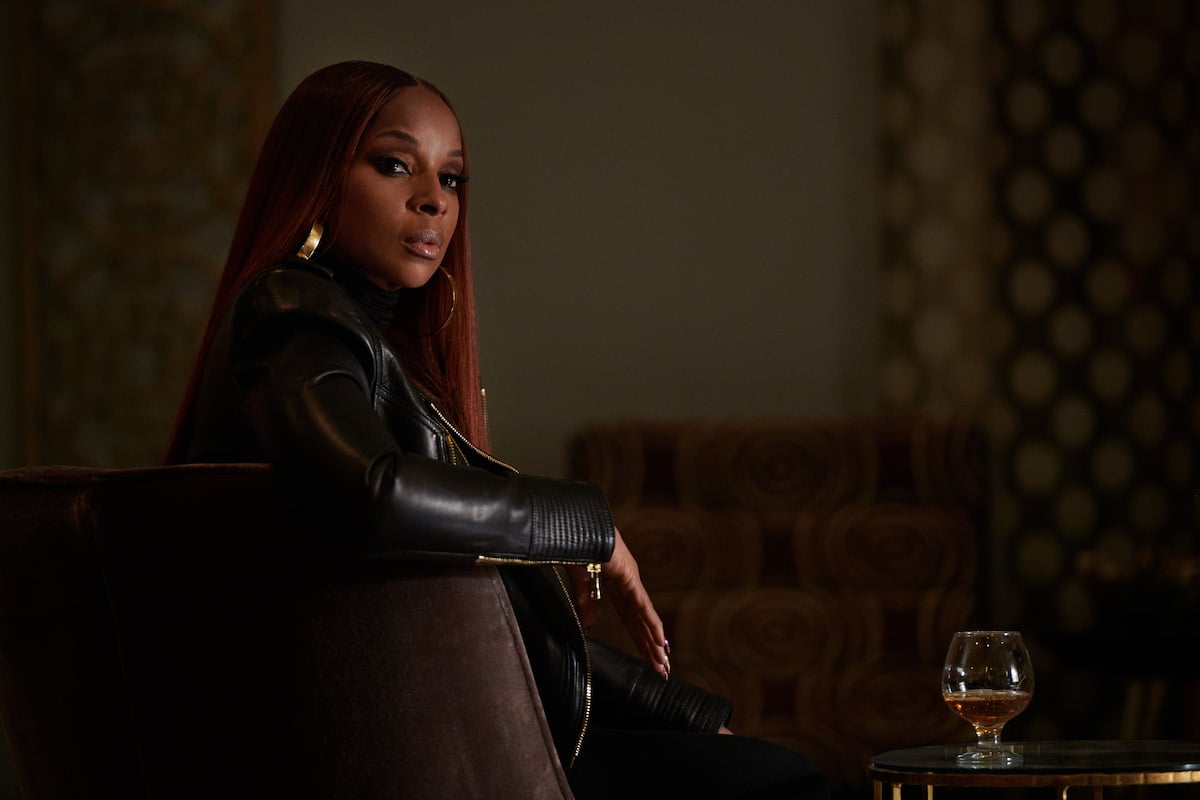 Mary J. Blige says she had to go to some dark places to portray Monet
As Power Book II: Ghost fans know and Tariq quickly discovers, Monet is very sinister. She's ruthless to everyone including her own children. At the end of season 1, we saw her disown her eldest son Cane, even though she'd hoped he'd take over the family business.
"Man, I had to channel everything. I had to go to some dark places, but you know she exists," she said during an Instagram Live with D Nice. "That chick exists in every hood, even now she exists. So, I know her very well and I grew up with her. She is a real person, so I had to visit some really heavy places."
Blige has already warned that Monet will turn it up a notch in season 2. "Monet is going crazy, so get your TVs ready and y'all get ready," she said.
Mary J. Blige says playing Monet on 'Power Book II: Ghost' has allowed her to deal with her past
Growing up in a housing project in Yonkers, Blige dealt with and saw a lot during her childhood. "Everyone woman I know is a Monet, a hustler, my mum's a hustler, a single-parent mum raising all of her children by herself in a hood, male-dominated," she said via Express. "I was completely inspired by everything I grew up around and it was easy to find that real character, to make this character come to life."
However, stepping into Monet's shoes has allowed the Grammy Award winner to deal with her past in a way that she hadn't before. "I'm loving it because it's another way to express myself," she told Nas in Interview Magazine. "It's another way to get things out. Being Monet on Ghost is a way to work out so many things that I couldn't work out in my past. It's an art that I love. As artists, we need many ways to express ourselves."
What will happen with Monet in 'Power Book II: Ghost' Season 2?
While Blige has used the role of Monet as an opportunity to revisit her past, things are only going to get more intense for the character in season 2. As we saw in season 1, Monet and Lorenzo are beginning to clash when it comes to how they want their business run. Now, it seems that Monet is going to find solace in another man.
Mecca (Daniel Sunjata), the Tejada's new distributor is about to open Monet's eyes up to a world of possibilities, but with Lorenzo increasingly suspicious of his wife, things are bound to get violent.
"Monet finds herself in bed with Mecca, a man who wants to show her a whole new world, potentially at the cost of destroying her old one, forcing Monet to lean on Tariq, who must decide what he really wants and what he's going to sacrifice to get it," the Starz press release reads via TV Line.
Source: Read Full Article