NCIS: Hawai'i is set to welcome back a fan-favorite character in an upcoming episode of the CBS spin-off show.
In an episode titled Money Honey, which is set to air on 20 March, Jane Tennant (Vanessa Lachey) will be reunited with former flame, Captain Joe Milius (Enver Gjokaj), as the pair take on a high-stakes mission.
Captain Milius was first introduced in the season one premiere and went on to appear in six episodes in total, enjoying a romance with Agent Tennant.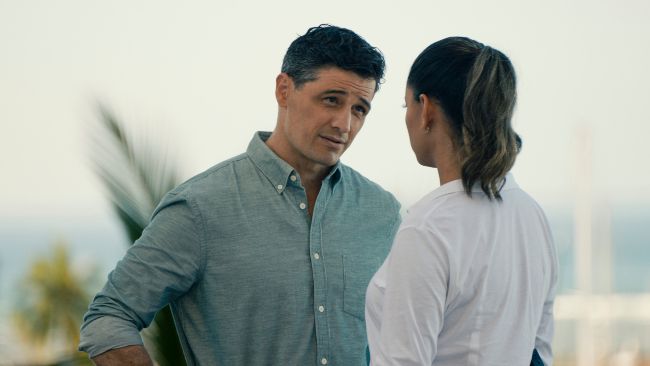 Enver Gjokaj is returning as Captain Joe Milius
Enver's return to the show was previously teased by executive producer Jan Nash, who told TV Insider back in September last year: "He is a super-talented guy and he got another job, so he has not been available to us at the beginning part of this season.
MORE: Vanessa Lachey pays heartfelt tribute to NCIS: Hawai'i colleague
SEE: Inside NCIS star Vanessa Lachey's stunning Hawaiian home
"But we are hopeful that as what is currently his day job winds down that we'll be able to see him again. We love him. Enver is a great guy. He is great as Joe Milius, we love that dynamic, so we're hopeful."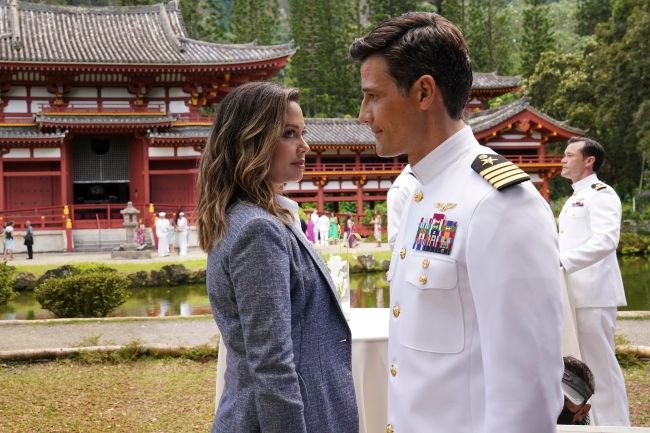 The episode will air on 20 March
Following Milius' introduction to the series – which was recently renewed for a third season – fans were keen to see more of the character. Taking to Twitter, one person wrote: "Please someone tell me Milius will be there for real in season two," while another added: "I like Joe Milius and I ship him and Jane so much. I wish he was a main character."
WATCH: Vanessa Lachey announces third season of NCIS: Hawai'i
A third person tweeted: "I hope Milius makes an appearance this season. I love seeing him with Tennant," while another fan commented: "We better see more of Tennant and Milius in season 2! Please don't waste this chemistry!"
So, what's in store for Milius' return?
The official synopsis reads: "Captain Milius returns to Hawai'i as the NCIS team works to catch a dangerous high-value U.S. Government target with the help of an informant unlike any they've ever encountered.
"Also, Tennant and Daniel deal with Alex's acceptance into the Naval Academy."
Source: Read Full Article