The 1980s were the years of big hair, Ronald Reagan, and some seriously iconic movies. We remember classics like Airplane!, The Breakfast Club, and Ferris Bueller's Day Off, of course. But we don't just recall our favorite movie stars and films from this decade, either. There are also plenty of actresses that were totally hated by moviegoers, critics, and their fellow co-stars.
Here are the actresses from the '80s we love to hate, including the one who's causing a ton of trouble in 2018 (No. 9).
1. Tori Spelling
Tori Spelling promotes CelebraTORI |Slaven Vlasic/Getty Images
You know her for her role in Beverly Hills, 90210 — and you also remember her for her incredibly rich upbringing. Fox News reports Tori Spelling is well known for being the daughter of wealthy TV producer Aaron Spelling — and that's how she got her start on 90210. And her lavish life rubbed a lot of people the wrong way.
Now, she's reportedly "in a tough place," a source told People, as her work, marriage, and money woes have finally caught up with her. And there's no doubt that moviegoers are tired of hearing about it.
 Next: You knew her in the '80s — and now, you can't get rid of her.
2. Kirstie Alley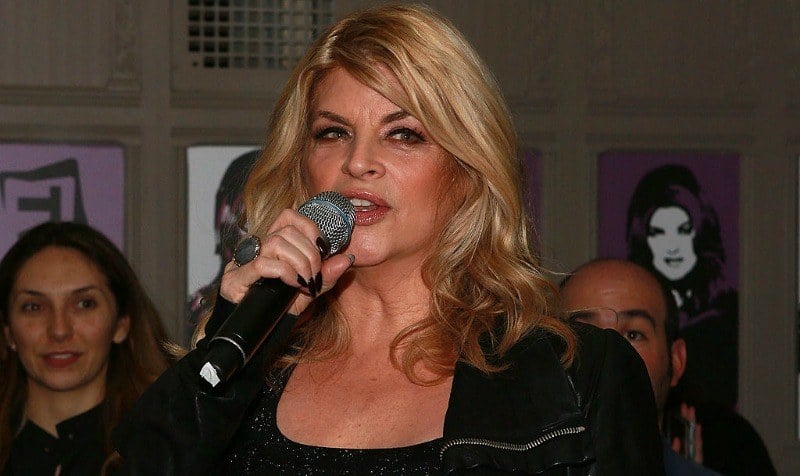 Kirstie Alley | Robin Marchant/Getty Images
She has her opinions and she's not afraid to say them — and that's part of the reason Kirstie Alley makes the list. Best known for her role on Cheers, Alley hasn't taken on any new acting roles in a while. But thanks to her Jenny Craig endorsement, we're still seeing her everywhere.
So, why did fans turn on Alley? Her diss on Stephen Hawking, defense of Scientology, and stand against psychiatric drugs are just a few reasons, Nicki Swift points out. And there are plenty of celebrities who can't stand her, either.
3. Sarah Jessica Parker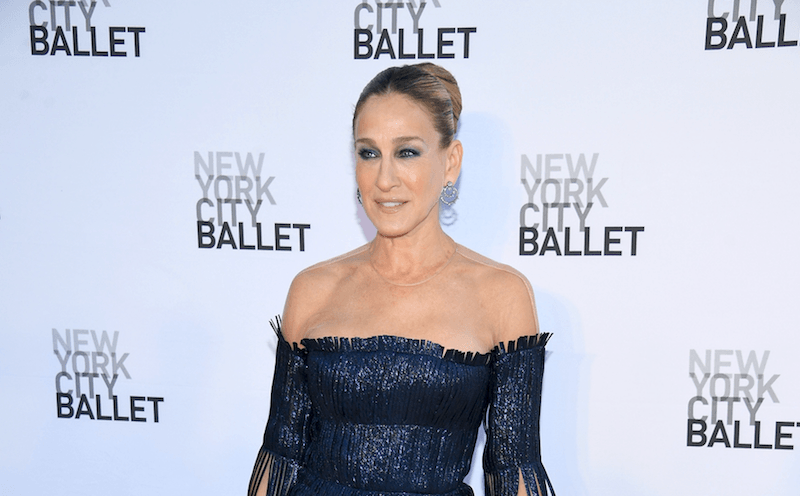 Sarah Jessica Parker | Dimitrios Kambouris/Getty Images
She got her acting start well before Sex and the City, but she's best known for her role as Carrie Bradshaw. Either way, whether it's because of her looks or her acting, not everyone's a fan of Sarah Jessica Parker.
Mamamia notes fans may have turned on Parker because her Sex and the City character slowly became greedier, more obnoxious, and self-centered. And let's not forget the time a Maxim poll dubbed her as the "unsexiest woman alive," which she said was "brutal," Daily Mail Online reports.
4. Kim Cattrall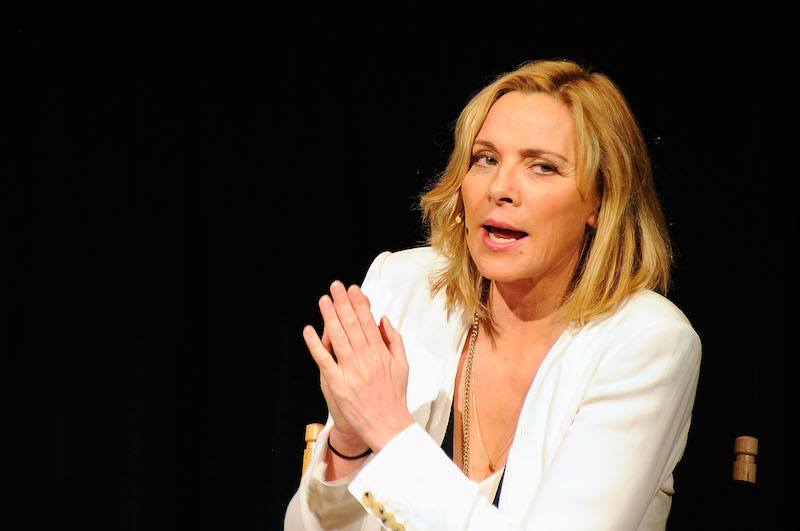 Kim Cattrall | Andrew H. Walker/Getty Images
Also known for her role on Sex and the City, fans of the show were always divided on the sassy and beautiful Samantha. But more recently, Kim Cattrall has been garnering more attention than ever — and it's for all the wrong reasons.
When Cattrall's brother died in February 2018, Sarah Jessica Parker reached out with condolences. Cattrall was having none of it, though, as she sent a message to Parker on Instagram telling her they're not friends and that she doesn't "need your love and support at this tragic time," People reports. Cattrall's also known for criticizing her co-stars in the past, too.
5. Molly Ringwald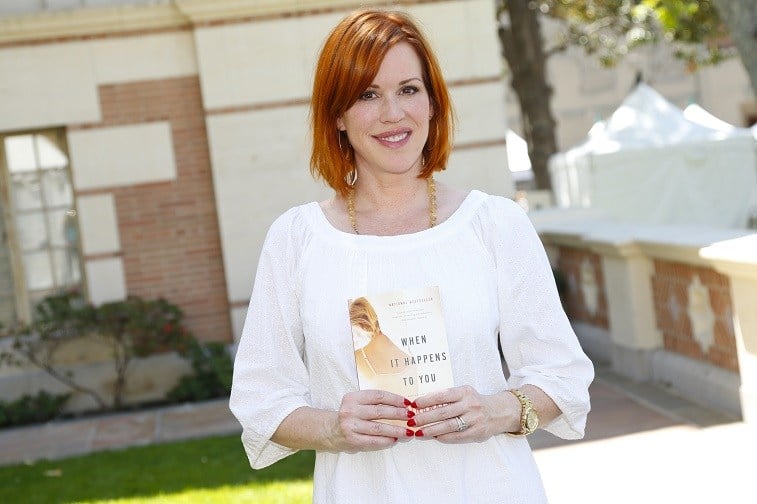 Actress/author Molly Ringwald attends a book festival in 2013 in Los Angeles. | Imeh Akpanudosen/Getty Images for LA Times
The '80s couldn't get enough of this young actress. With such hits under her belt like The Breakfast Club, Pretty in Pink, and Sixteen Candles, Molly Ringwald was the "it" girl of the '80s.
As with all super famous stars, there are typically moviegoers who can't stand them, either. And it appears that Ringwald has a strong base of folks who won't take her career seriously past her '80s hits. It also didn't help that she played the rich girl everyone loved to hate in The Breakfast Club, too.
6. Shannen Doherty
Shannen Doherty | Brad Barket/Getty Images
She's best remembered for her role on 90210, though Shannen Doherty was starring in movie and TV roles since '81. Whether you loved or hated her, it seems she may have been quite the diva on and off the set. And co-star Jason Priestley has taken it upon himself to call her out for her behavior.
Junkee reports in Priestley's memoir, he recounts a time when Doherty became angry with her publicist in public. She was angry because a town car was set to bring her to the airport, and she wanted a limo. Yikes.
7. Cher
Cher in a black headdress at the Oscars | Hulton Archive/Getty Images
Cher's proven no matter what happens through the years, she's here to stay. And while there are plenty of fans of the musician/actress still out there, others have completely negative opinions of Cher's outspoken ways. The Telegraph reports the singer herself isn't even a "Cher fan," as she can't stand some of her hit singles.
Now, Cher's causing a ruckus on Twitter, too. She takes to the social media platform to speak out against President Trump — something many aren't happy about.
8. Melanie Griffith
Melanie Griffith (L) holds Antonio Banderas (R) | J.P. Moczulski/Getty Images
Provocative and beautiful, Melanie Griffith is a name you definitely remember from the '80s. The Daily Express recalls her '70s roles in Smile and The Drowning Pool that first got her noticed due to the nude scenes. And after that, Griffith recalls years of partying that thrust her into the spotlight.
"I had the body of a woman, the feelings of a woman but I was just a headstrong baby. When you're like that people let you get away with a lot," Griffith said. Eventually, the starlet came crashing down, as did her marriage to Antonio Banderas — and fans weren't happy.
9. Heather Locklear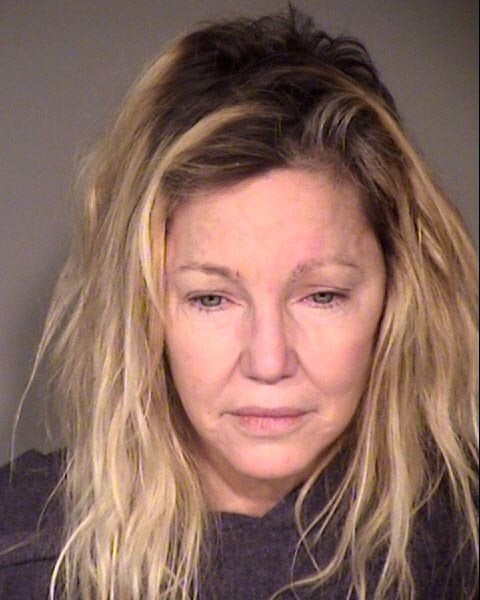 Heather Locklear arrested for assaulting law enforcement | Ventura County Sheriffs Office/ Getty Images
Known as one of the most beautiful stars in the '80s, Heather Locklear is making a name for herself lately — and it's not good news. Though she was a total darling back in her prime, her recent scandals have given her trouble with the law.
Page Six reports Locklear assaulted her boyfriend and attacked the cops in March 2018. Family friends have said her anxiety, substance abuse, and "inner demons" are making her life unbearable. And now that moviegoers are seeing what's become of Locklear, they're starting to turn on her, too.
10. Julia Roberts
Julia Roberts | Alberto Pizzoli/AFP/Getty Images
You loved her in Miami Vice and remember her for Pretty Woman. But these days, Julia Roberts is having trouble connecting with her fanbase — and it might be because she doesn't like to meet up with them.
The Tribune reports Roberts says she tries to avoid meeting fans because it makes her uncomfortable. "I don't think I'm very good in that interaction. It's always been that way," she said — and it's certainly not making fans happy. Others in the film industry have also accused Roberts of being rude and cold when working with her, Ranker says.
11. Meg Ryan
Meg Ryan | Tim P. Whitby/Getty Images
When Harry Met Sally was one of Meg Ryan's shining moments — but since then, she's been criticized by fans and co-stars alike. Daily Mail Online reminds us of Ryan's awkward interview on British television program This Morning. Michael Parkinson, who interviewed the actress, was only able to get one-word answers out of her — and afterward, Ryan claimed he was a "nut" and she was "offended" by his tone.
Journalist Eamonn Holmes, who spoke with Parkinson, had his own scathing review of Ryan, calling her an "empty vessel."
12. Demi Moore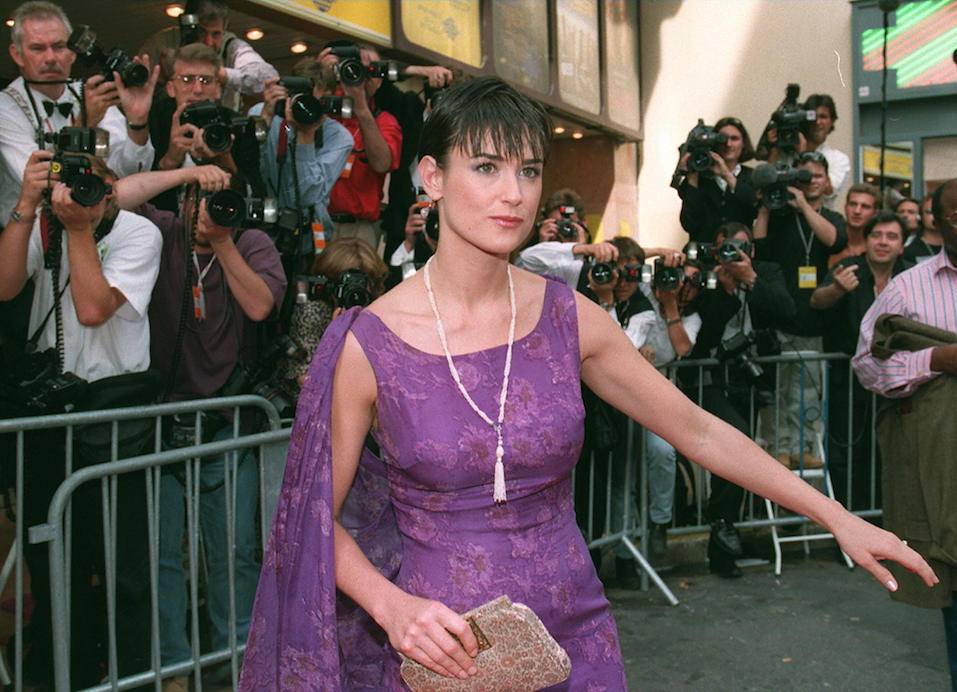 Demi Moore | Michel Gangne/AFP/Getty Images
She was known as part of the Brat Pack in the '80s, though she didn't always love the name. Nicki Swift reports Moore complained about the label, calling it "embarrassing, hateful, and demeaning." And though she was once Hollywood's highest paid actress, many report she never lost her diva status due to her attitude.
Moore was also under intense scrutiny when her fans thought she got plastic surgery. She denied it, of course, though surgery experts concluded she more than likely had work done.
13. Alyssa Milano
Alyssa Milano in white lace at a podium on a purple background | Randy Shropshire/Getty Images for World of Children
It seems Alyssa Milano, who's well-known for multiple '80s roles, is having a hard time making friends with fellow actresses she's worked with. E! News reports Milano showed public support for Harvey Weinstein's wife, Georgina Chapman, during the sexual assault investigation. And actress Rose McGowan, who worked with Milano on the '90s hit Charmed, wasn't having any of it.
"You make me want to vomit," McGowan tweeted. And considering how many other women accused Weinstein of assault, we're guessing Milano lost a lot of popularity.
14. Brooke Shields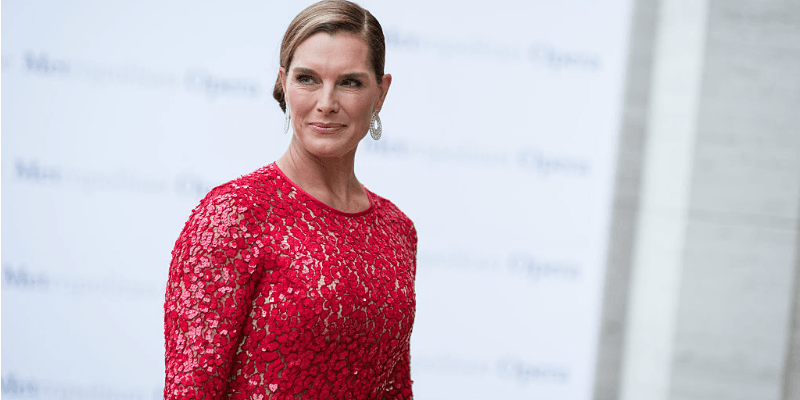 Brooke Shields | Dave Kotinsky/Getty Images
One of Brooke Shields' most infamous roles was the coming-of-age movie, The Blue Lagoon. But her controversy didn't end there. Nicki Swift reports moviegoers were growing tired of Shields in the '80s after she was featured in a provocative Calvin Klein advertisement. At the time, she was just 15.
Her back-and-forth with Tom Cruise also made headlines, as did her Broadway appearances after it appeared she wasn't favored in Hollywood anymore. In any case, it seems fans have simply had enough of Shields over the years.
15. Winona Ryder
Actress Winona Ryder at the 2015 Sundance Film Festival | Chelsea Lauren/Getty Images for Sundance
Her recent comeback with Stranger Things is warming fans up to '80s darling Winona Ryder again. But we remember when she fell from grace following the shoplifting scandal of a lifetime.
The Guardian reports Ryder was caught on camera stealing nearly $5,000 worth of merchandise from Saks Fifth Avenue back in 2001. And after the incident, Hollywood didn't want much to do with her. Luckily, Ryder seems to have landed on her feet and won back some hearts — but it definitely took awhile.
Check out The Cheat Sheet on Facebook! 
Source: Read Full Article