Jamie Otis and Doug Hehner have been married for over six years after tying the knot in New York on the first season of Lifetime's Married at First Sight.
While Doug and Jamie are now proud parents to their youngdaughter, Henley, and a newborn son, Hendrix, things haven't always been soeasy for them. In addition to financial troubles over the years, they've gonethrough two miscarriages on their way to parenthood.
And their wedded bliss wasn't always so, well, blissful. In fact, Jamie famously broke down on her wedding day with Doug, admitting that she wasn't attracted to him at all. The Married at First Sight star recently took to Instagram to joke about her lack of chemistry with Doug at first—and reflect on how far they'd come since then.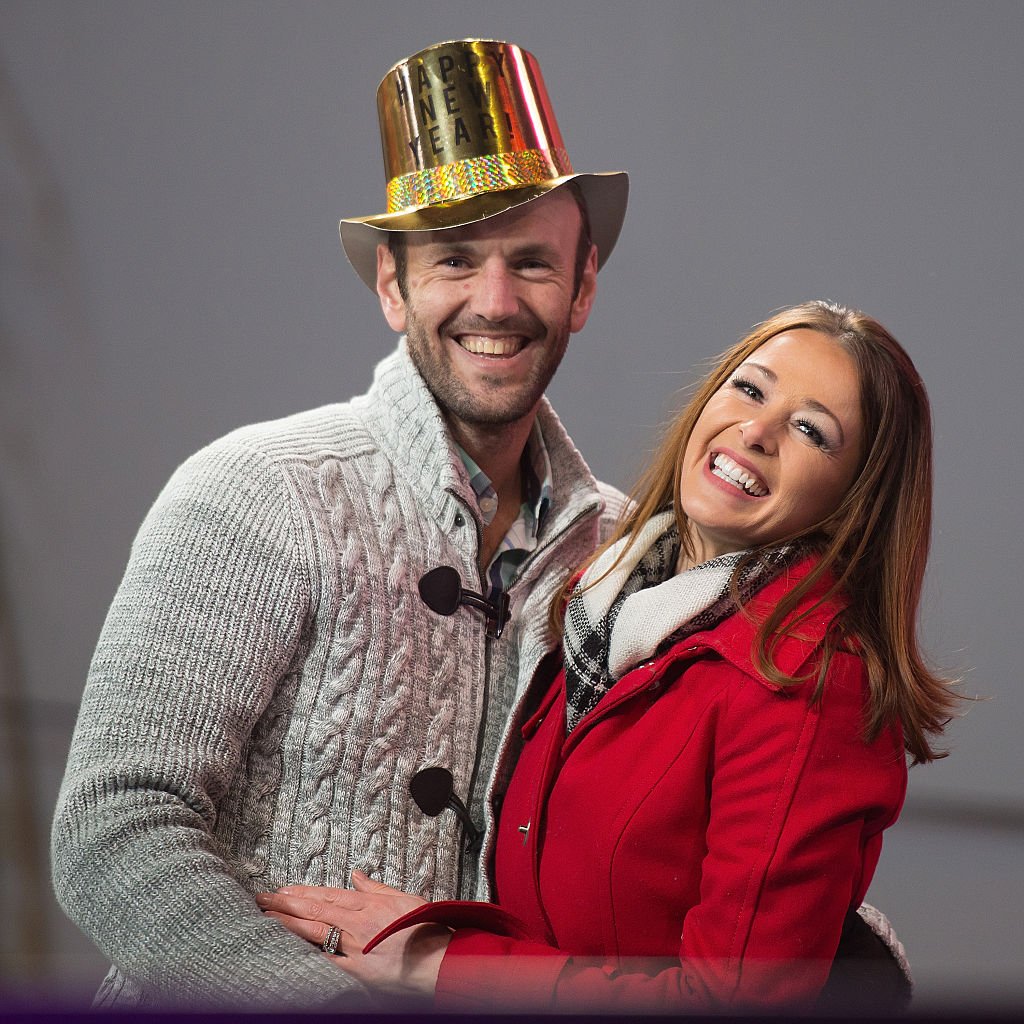 Jamie famously admitted she wasn't attracted to Doug on their wedding day
When Doug and Jamie first walked down the aisle, Doug was blown away by his bride's beauty. But his wife didn't feel the same way.
"This is the worst feeling," a shaken-looking Jamie toldLifetime producers on her wedding day. "Obviously, I wasn't like, what aknockout! I just happen to be not attracted to the guy."
After the ceremony, Jamie seemed to fall apart before herbridesmaids convinced her to keep going and keep her head held high. "Icouldn't even try to be elegant and graceful anymore," the Married at First Sightstar admitted as she crumpled in the hallway in her wedding dress. "I just founda corner and started crying."
Since then, Doug has admitted the footage hurt him. But he never took it too much to heart, and he slowly won Jamie over across time.
RELATED: 'Married at First Sight': Which Couples and Former Cast Members Appeared On the 'Where Are They Now?' Special? What Did They Reveal?
RELATED: EXCLUSIVE: 'Married at First Sight' Stars Beth Bice and Jamie Thompson Open Up About Marriage, Quarantine, Starting a Family, and Filming 'Couples Cam'
RELATED: 'Married at First Sight': Which 9 Couples Will Appear On 'Couples Cam?'
The 'Married at First Sight' star recently joked about their kiss at the altar
Despite their initialtroubles, it seems like Doug and Jamie have a healthy sense of humor about howthey got their start.
Jamie and Doug are currently starring on the Married at First Sight spinoff, Married at First Sight: Couples Cam, a self-shot limited series that follows nine previous couples as they navigate quarantine and the coronavirus pandemic together. Lifetime's Instagram account recently celebrated the nine couples' wedding days with photos of their first kisses at the altar.
"Everyone's first 💋 was as cute as we remembered," the caption read. Fan favorite, memorable couples—like season 10's Jessica Studer and Austin Hurd, season 6's Shawniece Jackson and Jephte Pierre, and season 9's Elizabeth Bice and Jamie Thompson—all shared passionate kisses during their nuptials. But Jamie looked visibly uncomfortable in her first-kiss photo with Doug, in which she turned her cheek (possibly to avoid closer contact).
Jamie commented on the difference, joking: "@doughehner Our first kiss was not quite like theothers."
But Married at FirstSight fans quickly pointed out that their marriage and family werebeautiful, no matter how things started out. "But look at you and Doug now,"one viewer replied. "It's the last first kiss though," another agreed.
One Instagram user argued, "It doesn't matter where it started. You have a beautiful family now. I'm really happy that everything worked out so well for you both."
Doug's wife opened up about how her love for him grew over time in a recent Instagram post
On Doug and Jamie's sixthwedding anniversary earlier in 2020, Jamie once again reflected on her initial lackof attraction to and chemistry with her husband. Although they had a rockystart, the mom of two appreciated how much they'd gone through together.
"It was NOT love at first sight," the Married at First Sight star wrote on Instagram. "I wasn't even attracted to my groom. There were no butterflies in my tummy AT ALL."
Jamie confessed that her lack of attraction led her to panic and made her wedding day miserable. "I legit had a full blown panic attack," she admitted. "The minute I could get away I hunched over in tears & tried hiding from everyone…I just lost it. I genuinely thought I made the WORST mistake of my life."
Still, the bride added, she wanted to keep an "open mind" and "give love a chance." And over time, Doug proved himself to be the man of his wife's dreams.
"We didn't fall in loveimmediately. That happened s.l.o.w.l.y," Jamie explained. "He was SO patient,loving, and respectful though. Over the next few months we built a foundationof friendship, respect, & loyalty."
Jamie advised others in the same boat totry to allow love to grow and not focus so much on initial physical attraction."If you've been searching but haven't found 'theone' yet—my best advice is to keep your heart/mind open & try not to 'judgea book by its cover,'" she recommended.
The Married at FirstSight star gushed about her "soulmate," calling him the love of her life—onethat she could have missed out on, if she'd focused too much on that initial lackof overwhelming attraction. "If I had walked away bc I wasn't 'attracted' Iwould've missed out on the love of my life," Jamie wrote poignantly. "Physicalattraction can grow & true love will come over time if it's with the rightperson. Trust me on this one!"
Source: Read Full Article