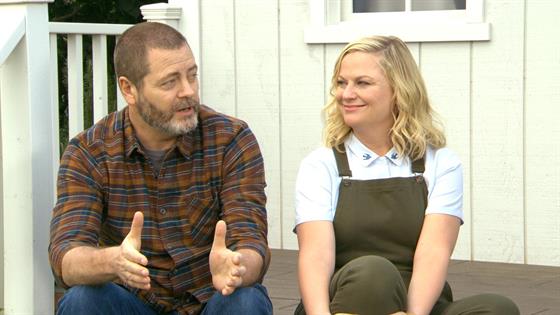 Comfort food TV is all the rage.
Despite the glut of new and shiny series dropping seemingly every day, whether its happening episodically on traditional broadcast and cable networks or in full-on binge mode on the streaming services (of which there seems to be a new one entering the fray every time we turn around), there's a reason people can't stop watching Friends, The Office, Seinfeld, Golden Girls, Parks and Recreation, Gilmore Girls, 30 Rock—OK you get the picture—on Netflix or Hulu. (And why forthcoming streaming services HBO Max and Peacock have ignited a bidding war over this legacy content, resulting in astronomical price tags.) And that's because life is hard, we're inundated with choices, and sometimes we just want to put something on that feels like a warm hug. (There's a reason this writer has found himself streaming old episodes of The Joy of Painting with Bob Ross on Netflix—and it's not because he's looking to take up painting.)
While there's nothing wrong with getting lost in a marathon of any of the above on a Sunday afternoon long enough to prompt your Netflix account to check in on whether or not you've actually fallen asleep, there's plenty of new comfort food TV out there worth checking out, as well.
From NBC's Making It, returning with all its crafy charm tonight at 10 p.m. for a seven-night holiday event of a second season, to The Marvelous Mrs. Maisel, whizzing back onto Amazon Prime for a third season on Friday, Dec. 6, All Rise, currently surprising us with its legal loveliness Mondays on CBS, to The Mandalorian, making us squeal with joy every time we see a certain cuddly character every Friday on Disney+, these are our picks for the best current comfort food TV worth cozying up to.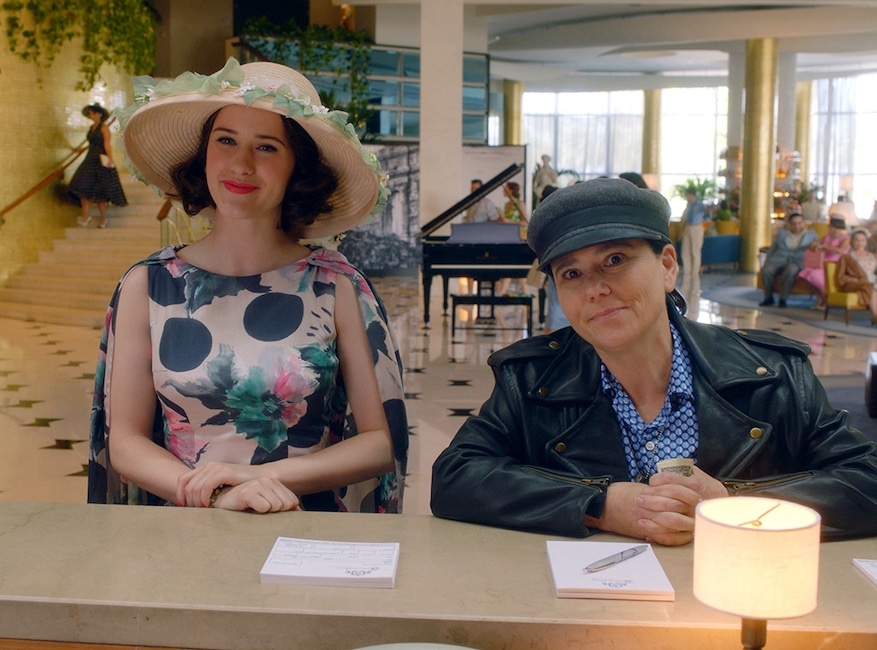 Amazon Prime Instant Video
The Marvelous Mrs. Maisel
For two seasons now, the Emmy-winning Amazon Prime Instant Video original, starring Rachel Brosnahan as the titular divorcee who quite literally stumbles into a stand-up comedy career in the late 1950s and Alex Borstein as her somewhat out-of-her-depth manager, has delivered the breezy charm and rat-a-tat dialogue fans of Gilmore Girls had been missing—both shows share Amy Sherman-Palladino as creator—and allowed us to watch a talented woman as she smashes her way through the patriarchy in a world where the stakes never feel too distressingly high. Catch up now before season three drops on the streaming service on Friday, Dec. 6.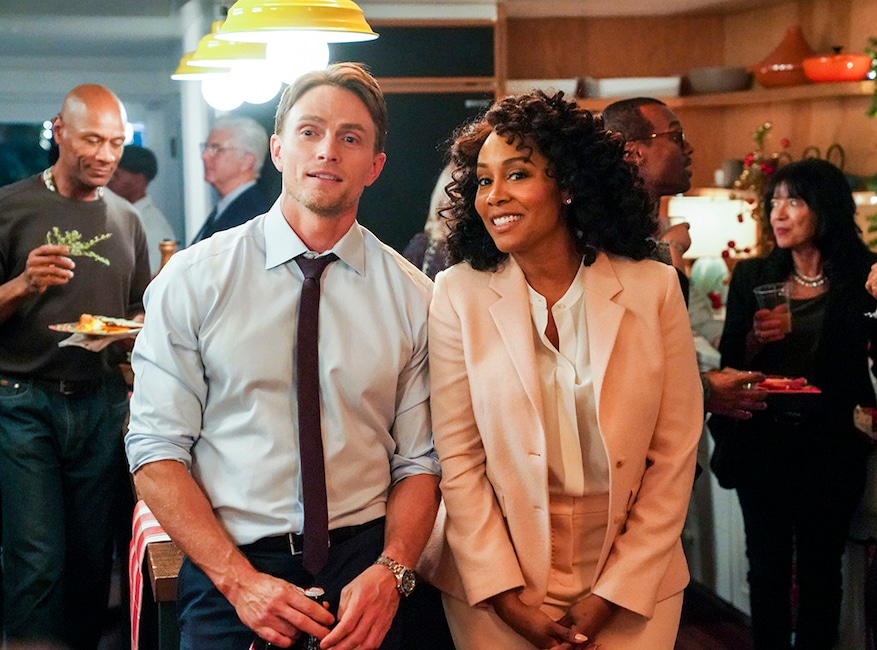 CBS
All Rise
We never thought one of our favorite new shows of the fall season would be a legal procedural on CBS, but this series, which airs Mondays at 9 p.m. and follows newly-appointed Judge Lola Carmichael (played by winning Luke Cage alum Simone Missick) as she challenges what a judge can be while advocating for justice for the people of Los Angeles, surprised the hell out of us. It's the sort of legal drama we thought they stopped making in the '90s: light, breezy, utterly lacking in grisly murder porn and complete with a diverse and sublimely charming cast. And we can't say enough about the refreshingly platonic central friendship between Lola and deputy district attorney Mark (played by the easy-on-the-eyes Wilson Bethel). It shouldn't be rare to see women and men be sexual tension-free BFFs on TV, but it is. So we must celebrate it when it comes along.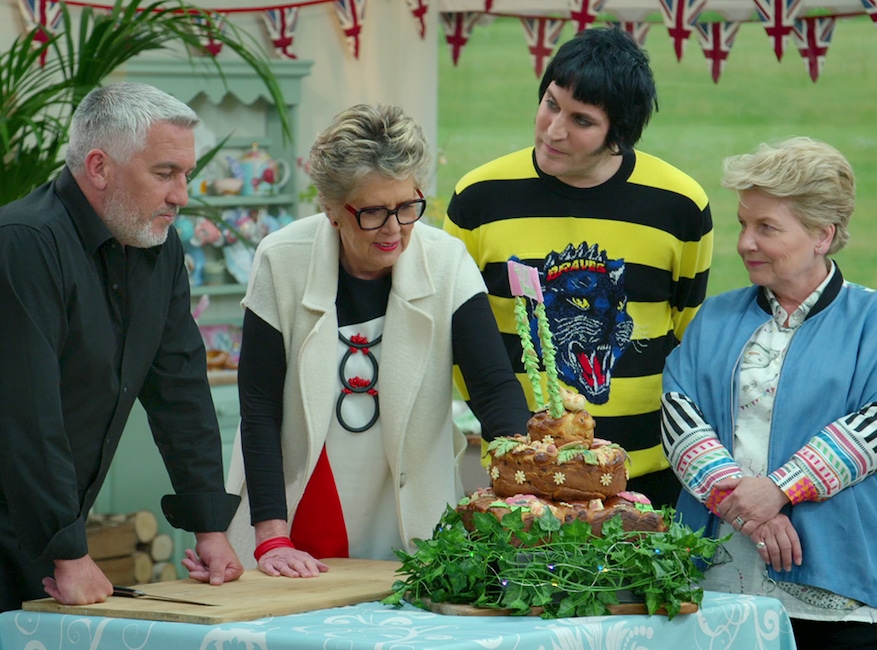 Netflix
The Great British Bake Off
There's a reason why TV fans across the pond have been obsessed with this competition to find the UK's best amateur baker since it began back in 2010. And that's because it's an utterly charming confection where contestants cheer each other on rather than tear one another down and the only drama lies in whether or not someone's sponge cake is moist enough. If you haven't discovered its calming effects on Netflix yet, under the name The Great British Baking Show because Pillsbury apparently has "Bake Off" trademarked in the States, there are seven collections waiting for you—though, be warned, they're not in the order they aired in the UK, for reasons we couldn't even begin to understand.
Article continues below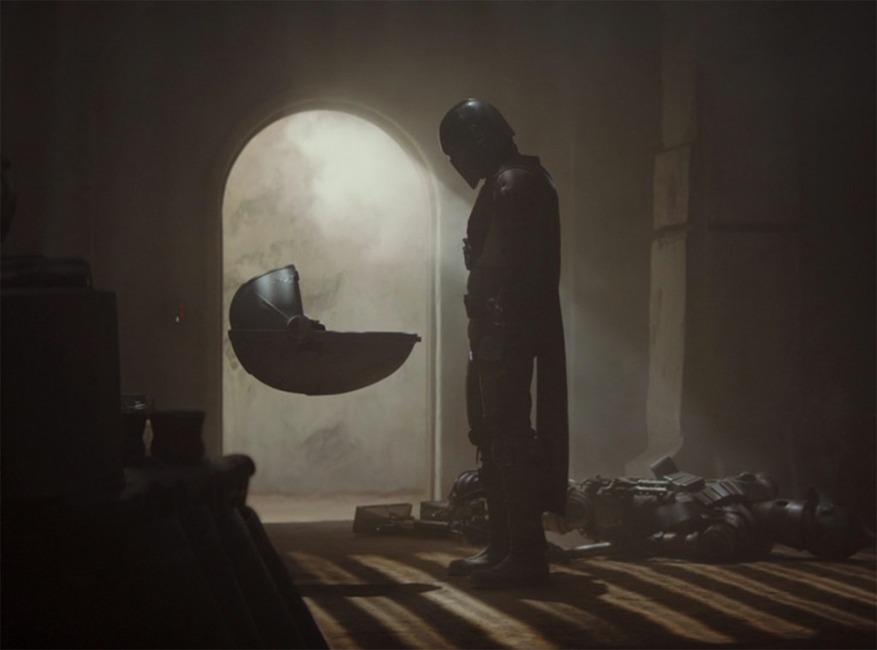 Disney Plus
The Mandalorian
Two words: Baby. Yoda. While that delightful discovery in the first episode of this new Star Wars series, airing weekly on Disney+, is more than worth the price of admission, we were surprised by how heartwarming and lovely the whole whole thing is. Starring Game of Thrones' Pedro Pascal (though you wouldn't know it based on the way his face remains completely covered by a helmet), the series, set five years after the events of Return of the Jedi, follows the titular bounty hunter (think Boba Fett) as he endeavors to protect "the Kid" beyond the reaches of the New Republic. We can't wait wait to devour each new episode as they drop on Fridays, a welcome reminder that not all streaming has to be of the binge variety.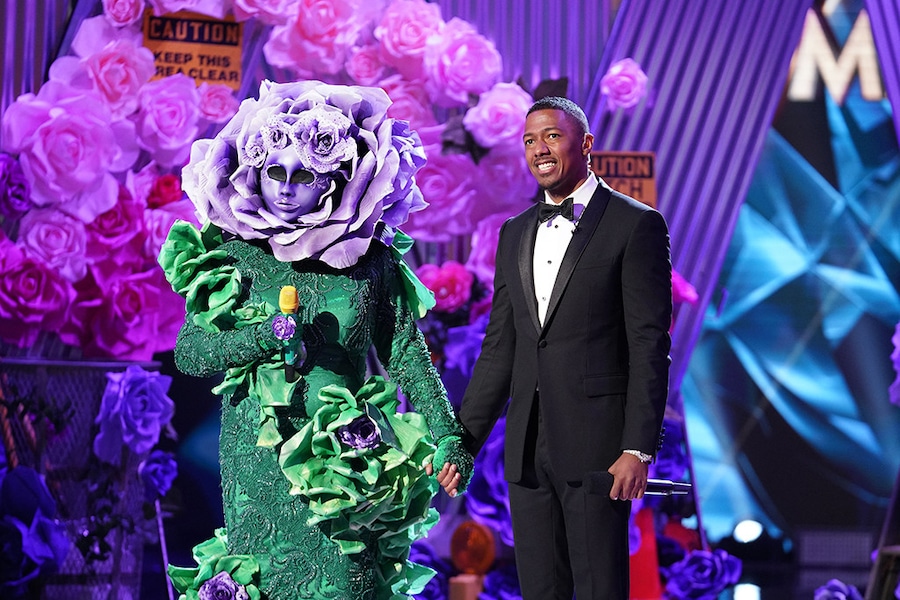 Fox
The Masked Singer
Is this Fox singing competition, based on South Korean show King of Mask Singer and now in its second season, absolutely f–king insane? You bet. Do the guesses of who might be behind the arrestingly elaborate masks made by judges Nicole Scherzinger, Ken Jeong, Jenny McCarthy and Robin Thicke often seem entirely improbable? No doubt about it. Do we get lost in the weird spectacle of it all anyway? We sure do. The current season, airing on Wednesdays, may wrap up on Dec. 18, but have no fear, season three is right around the corner, earning the coveted post-Super Bowl LIV premiere slot on February 2, 2020. Embrace the crazy.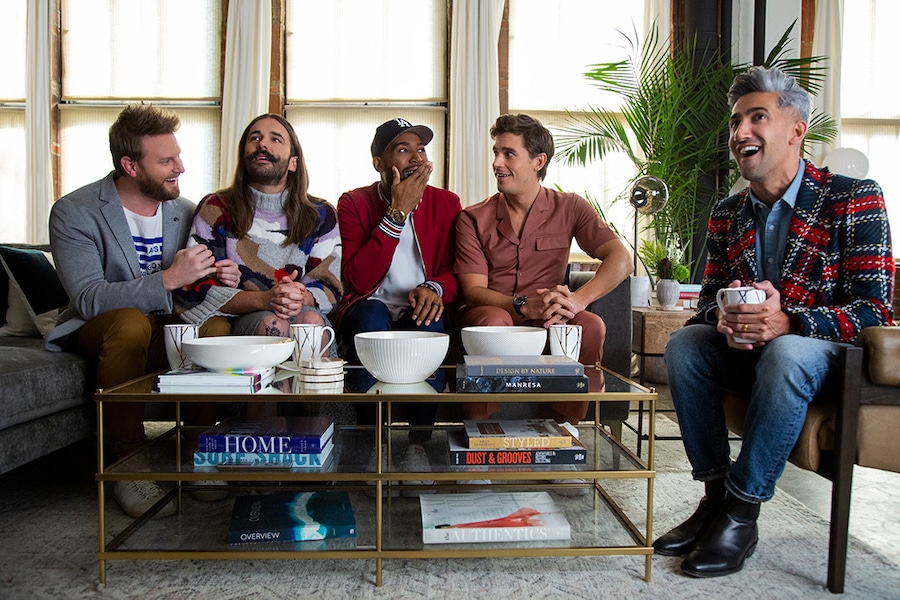 Netflix
Queer Eye
At this point, we fully accept that Netflix's celebrated revival of the groundbreaking series, starring a new Fab Five as they work their magic on America one "hero" in need at a time, is designed to fully manipulate our emotions and drain our tear ducts by the end of each 45-minute episode. And you know what? We don't really care. There's just something so lovely about people being lovely to other people. Even if that means we have to listen as Antoni Porowski explains what Greek yogurt is to someone who likely already knew.
Article continues below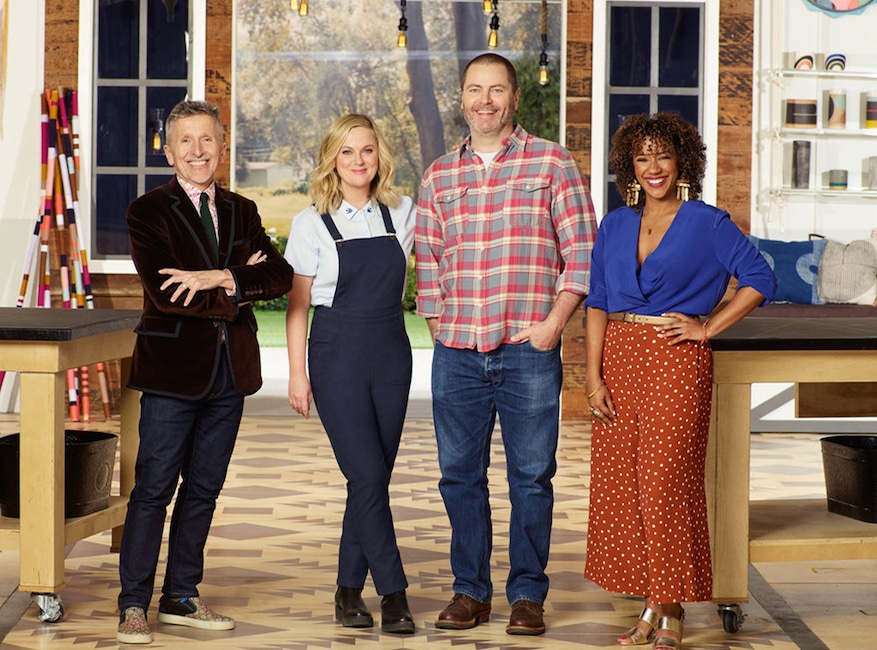 NBC
Making It
Like the less-edible American cousin to The Great British Bake Off, this competition series, returning to NBC on Monday Dec. 2 for a holiday event of a second season, is one of the kindest and craftiest shows airing in these United States. Come for the expert makers putting their DIY skills to the test in the quest to become Master Maker, stay for hosts Amy Poehler and Nick Offerman expertly—and endlessly—trading puns as they lament the fact that they just can't let everyone win. Season one felt like a cozy hug from your kooky aunt. Expect more of the same in season two.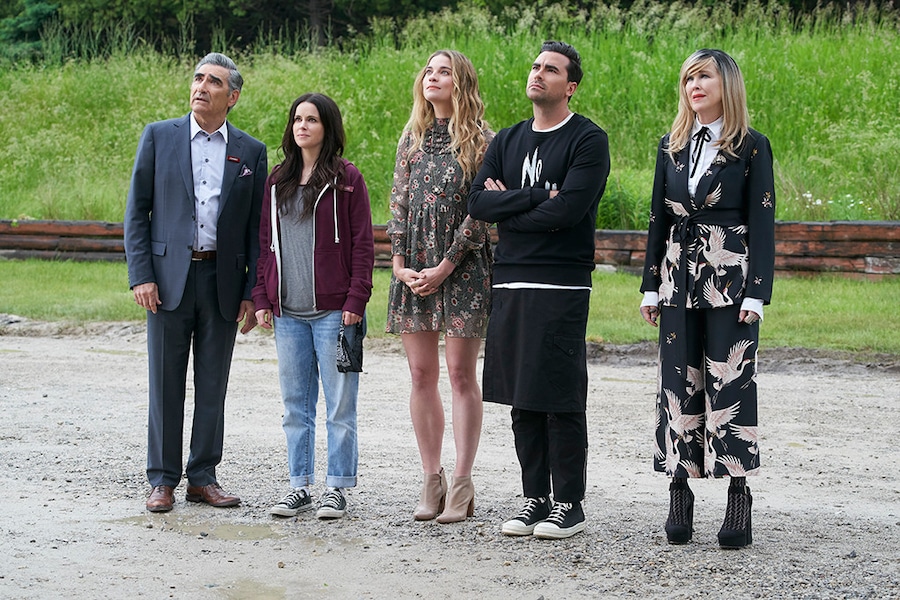 Pop
Schitt's Creek
What started out as a story about an out-of-touch rich family forced to fall back down to Earth and retreat to the titular town after their remaining assets has been seized by the IRS has turned into one of the loveliest scripted comedies currently airing on television, proving that kindness can be funny. Father-and-son co-creators/stars Eugene and Dan Levy have created the sort of utopian small town where everyone is not just accepted for being exactly who they are, but celebrated for it. The Pop TV-CBC Television co-production may be heading into its sixth and final season on January 7, 2020, but there's still time to catch up on, or merely relieve each of Catherine O'Hara's sublimely strange Moira Rose mispronunciations from, all five seasons on Netflix.
Making It premieres Monday, Dec. 2 at 10 p.m. on NBC, while The Marvelous Mrs. Maisel season three drops on Amazon Prime on Friday, Dec. 6. New episodes of All Rise air Mondays at 9 p.m. on CBS, while The Masked Singer airs Wednesdays at 8 p.m. on Fox and new episodes of The Mandalorian drop at midnight PST on Fridays on Disney+. The Great British Baking Show and Queer Eye are available to stream on Netflix, alongside the first five seasons of Schitt's Creek, which returns for its sixth and final season on Tuesday, Jan 7 at 9 p.m. on Pop TV.
(E! and NBC are both part of the NBCUniversal family.)
Source: Read Full Article