The Netflix series Love on the Spectrum has been a fan favorite from season one. The show explores individuals with autism who are navigating the dating scene. A fan favorite has been Michael from season one. His precocious spirit and wonderful sense of humor are both endearing and entertaining.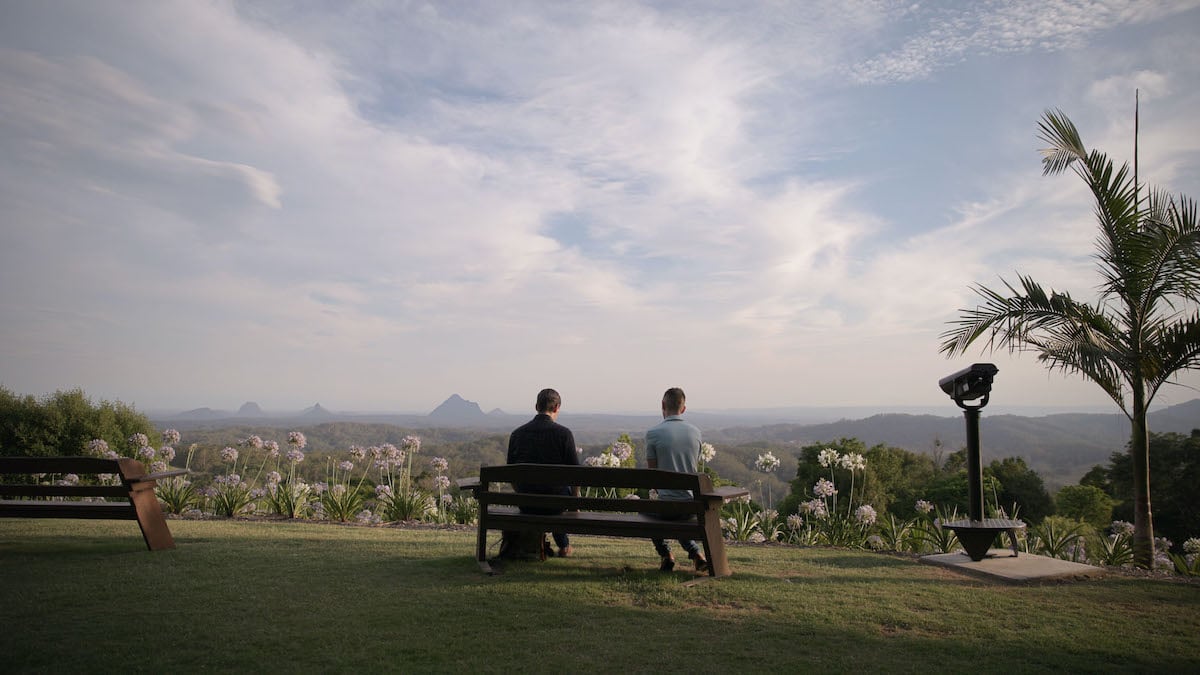 In season two, Michael's search for true love continues until he meets Heather. Heather has a bubbly disposition and the two seem to be a perfect match. However, the relationship fizzled out, leaving fans to wonder what happened. Let's take a look at what Heather had to say about why the relationship didn't pan out.
Heather is accused of ghosting Micheal
It seemed that the way the show was edited that Heather was ghosting Michael, which made fans quickly come to his defense. However, she contends that was never the case. In her Reddit AMA, she states:
"Once after he met my family, I actually did become really busy. I had heaps of uni assignments and did two teams for Physie, plus individual competitions. I only met him twice after the filming. Once at my Physie display night and the other at a pizza and games night." 
Heather is working toward a Bachelor of Arts majoring in both creative writing and media studies. She claims that the show pretty much dictated when they could and couldn't communicate and that she was trying to work around her school schedule.
When she was accused of ghosting Michael, she admits that she wasn't sure what the term meant. She said, "truth be told since filming ended and since he said we should be friends he hasn't talked or messaged me!" So it seems that the ghosting wasn't only one-sided.
Heather hosts an AMA
Heather took to Reddit to make her side of the story known. There, she made known that she wasn't aware that she was not Michael's first choice at the speed dating event.
Also, Heather stated:
"I hoped to get to know Michael a little bit more … I felt that watching him on season one, there wasn't really anything that I didn't know (I know he liked Gillian's Island and that was all!). Meeting his family – I thought 'hey, an opportunity to know a bit more!'" 
Heather went on to say:
"I don't want to sound mean or anything aimed towards him – he did become needy (I think because he was never in a serious relationship before!)."
She goes on to explain that she shared with the crew and Michael the times that she would be available and when she would not, but Michael seemed to always try to contact her on the days that she was busy. She explained that she didn't give up on Michael, she gave up on the relationship.
How they met
In Michael's continuing search to find true love, he attends a speed dating event. He meets many interesting candidates and shows interest in other candidates, but he is matched with Heather. After a few dates, the couple seems to be getting on swimmingly, even going so far as to make their introduction to their respective families.
However, they seemed to drift apart after a while, which left fans wondering why. Heather made her side known in the Reddit AMA. 
Love on the Spectrum had a successful first couple of seasons on Netflix. Michael and Heather weren't the only couple. One couple, Jimmy and Sharnae, were married in the season finale of season two. Whether the show will continue is anyone's guess. Hopefully, in season three, we will be able to catch up with Michael and Heather and find out where their journey to find true love has taken them.
Source: Read Full Article