Ah, it is yet another wonderful day to be a Little Monster! Lady Gaga's still in Italy filming House of Gucci and has been serving all kinds of '80s looks during her time on set. Over the past few weeks, we have been treated to that ultra-romantic polka-dot number, that killer aprés-chic ski look, and that to-die-for jacket and headscarf combo, but today's look juuuuust might be the best to date.
In case you're a little fuzzy on House of Gucci's plot, Gaga is playing Patrizia Reggiani who happens to have a lot to do with her the 1995 assassination of her ex-husband, Maurizio Gucci (Adam Driver). Looks like Gaga was filming a critical scene today, because she donned a stunning wedding dress in new pictures from the set! Just look at how heavenly she looks: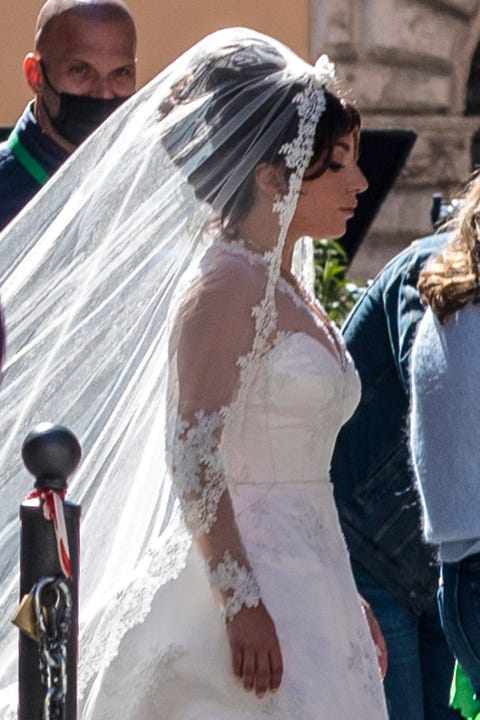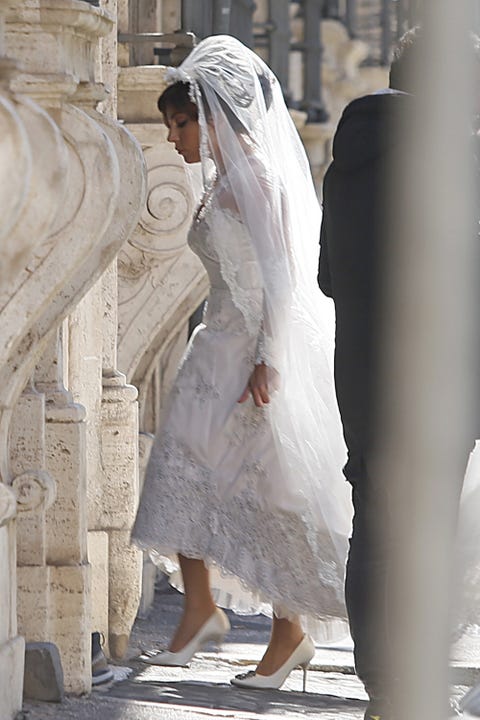 The scene, which likely is showing the day Patrizia ties the knot with Maurizio in 1973, sees Gaga in a gorgeous A-line gown with floral detailing, a sweetheart neckline, sheer long sleeves, and a floor-length veil to trail behind her, of course!
Cherish this look, because we probs won't get to see Gaga in a wedding dress for a while. Gaga's been going steady with her boyfriend, Michael Polansky, for about a year now and it does seem like marriage could *possibly* be in the cards for them. According to Entertainment Tonight, "Gaga wants to have children one day and sees a future with Michael," so let's not rule it out, yeah? Fingers crossed for the most dramatic wedding dress look…in history!
You love all the deets on celebs. So do we! Let's overanalyze them together.
Source: Read Full Article