Kristen Stewart is following up her Oscar-nominated Spencer performance with Crimes of the Future. However, it couldn't be a more different type of role for the actor. Stewart admitted at the Crimes of the Future panel at the Cannes Film Festival that she had no idea what the movie was about while they were filming.
Kristen Stewart stars in David Cronenberg's 'Crimes of the Future'
Crimes of the Future is set where humans are adapting to a synthetic world. As a result, there are human transformations and mutations that will change their world forever. Saul Tenser (Viggo Mortensen) is a performance artist, who works with his partner, Caprice (Léa Seydoux). They plan to showcase a new type of grisly performance art.
Stewart stars in Crimes of the Future as an investigative surgeon working for the National Organ Registry. However, she gets lost in her obsession with Saul's body through his performance art. Crimes of the Future marks his return to feature filmmaking since 2014's Maps to the Stars.
Kristen Stewart had no idea what 'Crimes of the Future' was about while filming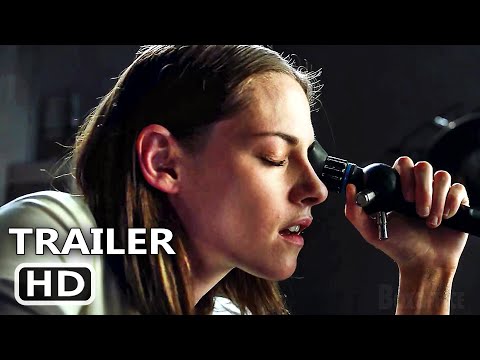 Insider reported on the Crimes of the Future panel at the Cannes Film Festival that included Stewart. She explained how she left the set every day having no idea what the project was even about. However, Stewart loved how Crimes of the Future didn't shy away from any gore or body horror.
"I told him I have no idea what this movie is about, but I'm so curious and maybe we can just figure it out," Stewart said.
The actor recalled not having a clue about what Cronenberg's movie was about when she initially accepted the role, but those feelings never went away. However, Stewart said that it all changed after seeing Crimes of the Future in its entirety on the silver screen at the Cannes Film Festival.
"We, the actors, spent every single day after work being like, 'What the f*** are we doing?' But then I watched the movie last night and it was so crystal clear to me," Stewart recalled. "It so exposing, and it does feel like you're hacking up organs when you're making something, and if it doesn't feel that way it's not worth it." 
Stewart called herself a fan of Cronenberg's work before Crimes of the Future and she still "can't believe" that she got to star in one of his movies.
Several audience members walked out of the Cannes Film Festival screening
Cronenberg was sure that the gore that Stewart loved in Crimes of the Future would inspire some walk-outs at the Cannes Film Festival. This particular audience is especially critical and isn't afraid to boo or leave the theater.
Insider confirmed Cronenberg's suspicions that several audience members walked out of the movie. They recalled that this primarily took place during the movie's more graphic sequences. However, the coverage did note that the movie pushes some boundaries involving sex, surgery, and autopsies.
Source: Read Full Article