If you haven't been watching TV Land's Younger, then you'retrulymissing out. And if you happen to be a Sex and the City fan from wayback when? Then this might just be the thing to fill the Carrie Bradshaw-sizedhole in your heart.
It's true that the shows are vastly different at firstglance. SATC explored the dynamic of female friendships and navigatedthe challenges of being a woman living and loving in New York City. Meanwhile, Youngeris about a 40-something woman named Liza who pretendsto be half her age to score a job in publishing. Besides the setting ofManhattan, it's hard to see at first glance what these shows have in common.
But SATC fans are delighted by Younger, sayingit captures the essence of the classic HBO show. Here's how they do it.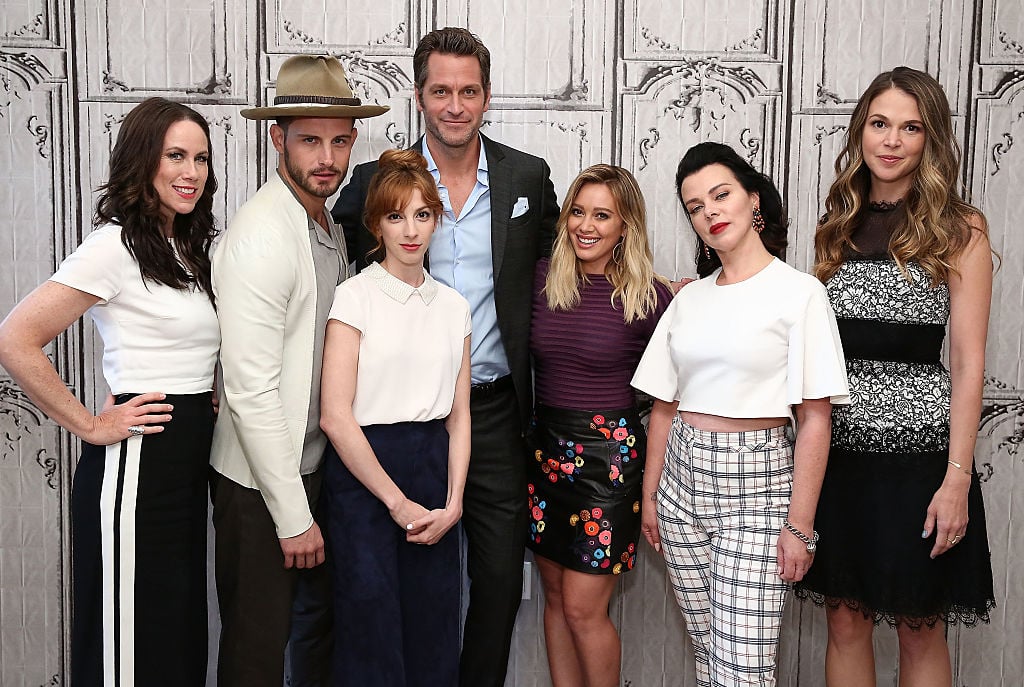 'Younger' was inspired by 'Sex and the City'
One of the most obvious reasons that the shows have so many similaritiesis that they both have the same creator, Darren Star. Star admitted that SATCremains a huge inspiration for him even more than twenty years after its debut.
"People and friendships really matter to the audience. It's something they'd like to see," Star explained. Having a female-driven cast was important to him and gave the series a very different feel from so many other popular shows on television right now.
There's one major differencebetween 'Younger' and 'SATC', however
The main difference between Youngerand Sex and the City has to do with the setting. Even though SATCdabbled in the career aspects of the main characters' lives, their professionallives were never a focus. That's the opposite of how things are on Younger.
"'Younger' ultimately is ashow that's an intergenerational love story between two generations of womenwho learn from each other and support each other and work together," Star explainedto Variety.
"The shows are completelydifferent animals, but one big difference is that in 'Sex and the City,' Inever wanted to focus on the work lives of the women. We knew that they worked— Carrie certainly was exploring a question for her column every episode — buta lot of the show was set outside of work. 'Younger' is more workplace centric,and the idea of work and the importance of work to one's self-esteem andpurpose is a big part of 'Younger.'"
Darren Star imagines that Lizaand Carrie Bradshaw could be friends
Even though the shows havedifferent characters and settings, Star says he loves dreaming up crossoverideas and imagining what it would be like if Carrie and Liza knew each other inreal life.
"I totally think they would befriends and they would totally get each other," Star told Variety. "I thinkLiza would be very impressed by Carrie and everything about her, especially ifshe came in to write a book for Empirical, it would be a fast friendship. Ithink Carrie would get a big kick out of what Liza is doing to keep working."
Does that mean we can expect aSarah Jessica Parker cameo one day soon? We can only dream that will happen!
Source: Read Full Article