JazzJennings of TLC's I Am Jazz has had a long, rocky road to her dream genderconfirmation surgery. On the Season6 premiere of I Am Jazz on Jan. 28, the 19-year-old trans rightsadvocate had her third bottom surgery. While the activist and social mediainfluencer had her first surgery in 2018, she's needed two more correctiveprocedures to address severe complications.
On the season premiere of I Am Jazz, "I Will Survive," Jennings headed in for her third surgery with Dr. Marci Bowers and Dr. Jess Ting. But when Jennings was on the operating table, Dr. Bowers and Dr. Ting got into a fairly heated argument that left some fans scratching their heads.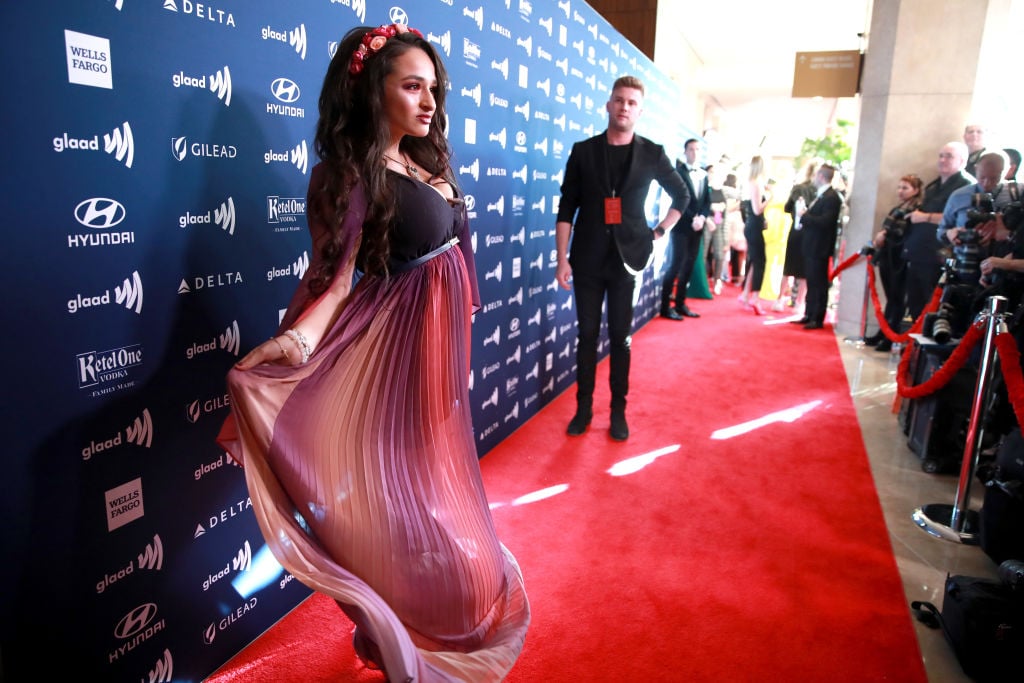 The 'I Am Jazz' star's two surgeons had a heated debate during her procedure
While Dr. Bowers and Dr. Ting were collaborating on Jennings'corrective surgery, which was meant to address her wound healing and scar tissueproblems as well as the placement and look of her clitoris and labia, theybegan to argue over Dr. Bowers' decision to cut a certain area.
After Dr. Ting challenged her, Dr. Bowers pushedback, saying she wanted to excise the scar tissue. "We're gonna have to come toan understanding," she said. "There's going to have to be one driver."
"Come on, Marci, we're two surgeons here. We both have opinions," Dr. Ting replied. "There's not one driver here, there are two surgeons. Let's not play that game."
When Dr. Bowersseemed to claim that Dr. Ting was trying to take control of the situation, he insisted,"This is not about ego. This is about doing what's best for the patient."
"And that's why I'mdoing this," Dr. Bowers declared, adding: "If you think that's not true, thenwe need to step away."
Ultimately, Dr. Bowers told I Am Jazz producers that she and Dr. Ting were like "work husband and wife" and that they were able to come to an agreement. Dr. Ting, meanwhile, told TLC producers that he knew both surgeons wanted the best outcome for Jennings in the end.
Some fans were concerned about Jennings' surgeons after the argument
While Dr. Bowers and Dr. Ting might have ultimately come toan understanding, some I Am Jazz fans were surprised by the onscreenargument at such a vulnerable moment for Jennings. Some viewers took to Twitterto express their concern about the debate between Jennings'two surgeons.
"How did you & your family feel about seeing &hearing your surgeons arguing during your 3rd procedure?" one fanasked Jennings on Twitter.
Another viewer called the fight "unprofessional." The Twitteruser wrote during the I Am Jazz season premiere, "I cannot believethat two surgeons would either willingly act out a fight at the direction ofthe producers, or actually have a petty argument during surgery. Either wayit's incredibly unprofessional."
Some fans said they would feel frightened if this was afamily member or loved one on the operating table while surgeons debated theprocedure.
"No…I absolutely would not want these surgeons working onme," onecritic wrote on social media. "They may be amazing surgeons on their ownbut the fact they are not on the same page & arguing DURING surgery isalarming. They needed to sort this out & get a clear plan BEFOREsurgery…not during."
"Watching this surgery is so angering," another Twitter user agreed. "If I was Jazz/her parents I would be so…p*ssed that these surgeons were f****** arguing in the OR on whether or not to slice this or that."
Jennings praised Dr. Bowers and Dr. Ting on social media
While I Am Jazz fans were concerned about Jennings' well-being,the young activist has written on Instagram and Twitter since her surgery abouthow happyshe is with the results, so it looks like all's well that ends well.
During the episode, Jenningspraised Dr. Ting and Dr. Bowers on Twitter, writing: "7 INCHES OF DEPTH! WhileI entered the procedure with little to no genital tissue, the surgeonscompletely pulled it off!!"
The I Am Jazz star raved abouther surgeons and offered her gratitude to them in another tweet during theepisode. She wrote, " 'It's a girl!' I'm so proud of my surgeons for theirsuccess! I finally have the body I've always dreamed of!"
Source: Read Full Article