Start your engines, RuPaul's Drag Race fans — the next season of All-Stars debuts in May 2022. This season won't be available on television networks like Logo or VH1. Instead, new episodes premiere on the streaming platform Paramount Plus, bringing fans one step closer to discovering who will be the "Ultimate Drag Race Superstar."
The 'RuPaul's Drag Race' winners return for 'All-Stars 7'
They're all winners, baby. Who is the ultimate "Drag Race Superstar," though? Fans are about to find out, with RuPaul announcing the next season of RuPaul's Drag Race: All-Stars will feature an all-winners cast.
That's right — Jinkx Monsoon, Monét X Change, Trinity The Tuck, Yvie Oddly, The Vivienne, Jaida Essence Hall, and Shea Couleé return to the Werk Room to see who will snatch the crown.
Guests on the upcoming season of All-Stars include Charlie's Angels' Cameron Diaz, Naomi Campbell, Tove Lo, Betsey Johnson, Janicza Bravo, Ben Platt, Ronan Farrow, Vanna White, Speaker Nancy Pelosi, and more.
It also wouldn't be a season of Drag Race without surprising twists. Some contestants teased even more gags with the spinoff, although they are still a mystery to viewers of the spinoff.
"My first reaction was, 'What a great idea. But knowing it's RuPaul's Drag Race, what's the catch?" All-Stars 5 winner Shea Couleé said during an interview with Entertainment Weekly. "When we got there, that's when we found out the catch."
How to watch 'RuPaul's Drag Race: All-Stars 7'
For fans looking to stream new episodes of this spinoff, their best bet is a subscription to Paramount Plus. RuPaul's Drag Race: All-Stars 7 is a Paramount Plus exclusive, with the first episode available on May 20.
RuPaul's Drag Race: All-Stars 6 followed a similar format, debuting on Paramount Plus in 2021. This is different from episodes of RuPaul's Drag Race season 14, which premiered weekly on the television network VH1.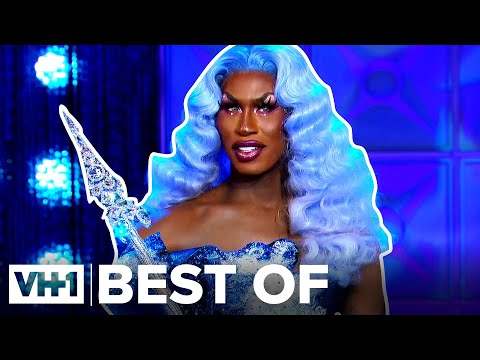 How to watch 'RuPaul's Drag Race' season 14 and other already released seasons
World of Wonder (also known as WOW Presents) is one of the production companies behind this Emmy Award-winning series. WOW Presents also created several spinoffs — some available on YouTube, others available exclusively on their streaming service, WOWPresents Plus.
Even international seasons of RuPaul's Drag Race, including Drag Race UK, Canada's Drag Race, and RuPaul's Drag Race Down Under, are available on WOWPresents Plus. For complete seasons of RuPaul's Drag Race, though, fans in the United States can turn to Hulu or Paramount Plus.
Seasons 3-8 are available on Hulu, while seasons 1-12 are available on Paramount Plus. To watch the recently released season 14, fans can purchase digital copies thanks to Amazon Prime Video.
RuPaul's Drag Race: All-Stars 7 premieres on May 20 on Paramount+. To learn more about the streaming platform and to subscribe, visit their website.
Source: Read Full Article