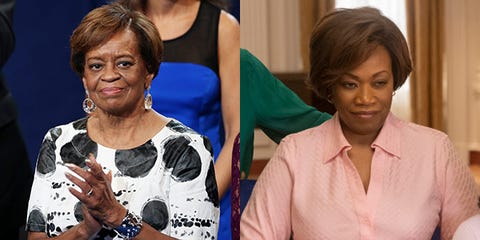 If you've read Michelle Obama's Becoming, then you already know how much of an impact her mom has made on the former FLOTUS. Throughout President Obama's presidency, Marian lived in the White House and participated in a number of events as a member of the First Family.
Regina Taylor is a legend in the industry, mostly known for her role as Lilly Harper in the TV series I'll Fly Away. She also broke barriers as the first Black woman to play Juliet on Broadway in 1986.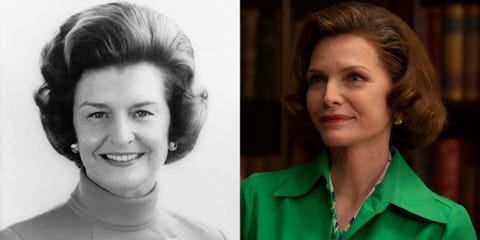 As the First Lady from 1974 to 1977, Betty Ford set a precedent for those who would come after her. She was very involved in politics, something that was shocking at the time, especially as she shared her support for feminism, abortion rights, and addiction awareness.
What hasn't Michelle Pfeiffer been in? Her career has expanded over four decades including a turn as Miss Baltimore Crabs Velma Von Tussle in Hairspray and Elvira Hancock in Scarface.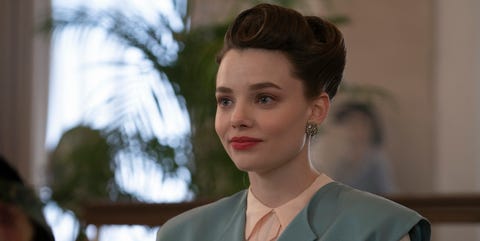 Kristine has slowly become a streaming darling after starring in movies like Looking for Alaska on Hulu and Sierra Burgess Is a Loser and Apostle on Netflix.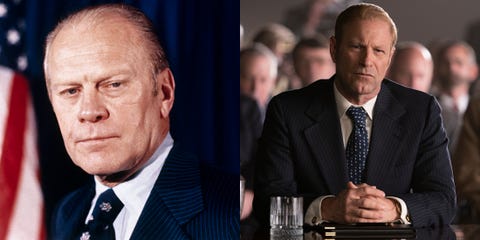 As the 38th President of the United States, Gerald Ford suddenly became president when Richard Nixon resigned from office in 1974. Public opinion of him soured after he pardoned President Nixon.
This isn't the first time Aaron Eckhart is playing a president, fun fact. He played President Benjamin Asher in Olympics Has Fallen and London Has Fallen. But his most well-known role was in The Dark Knight where he played Harvey Dent/Two-Face.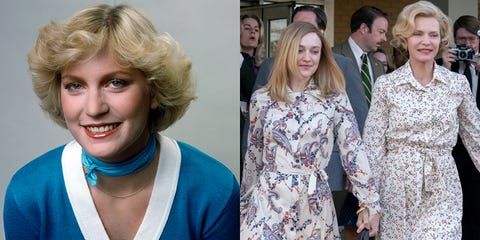 While her parents weren't in power for a long time, Susan was a noted public-facing member of the White House, especially after her mother was hospitalized for breast cancer. She would later become a photographer and also serve on the board of the Betty Ford Center.
Dakota has been acting since childhood and hasn't really stopped since. From Uptown Girls to Once Upon a Time in Hollywood, she's been everywhere. She recently starred in The Alienist.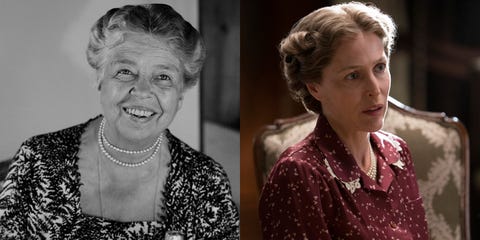 Serving as First Lady between 1933 and 1945, Eleanor Roosevelt was known for her support of the Civil Rights Movement. She was unafraid to speak publicly about her beliefs (even if it went against her own husband's policies) and often made speeches to the American public, which was new for a First Lady.
Gillian Anderson became a household name after playing Agent Dana Scully in the iconic TV series The X Files. Since then, she's been the ultimate scene-stealer, especially in shows like Sex Education and The Crown.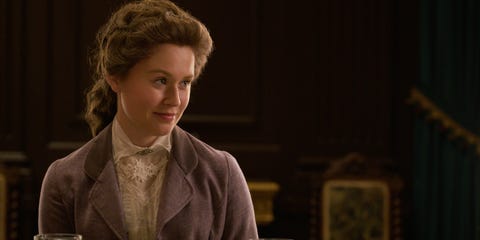 Eliza is an Australian actress who recently starred as Amma Crellin in the hit limited series Sharp Objects. She also played Beth March in the 2019 version of Little Women.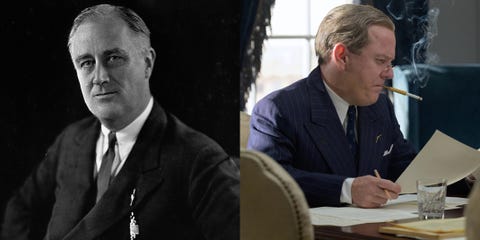 FDR served as president from 1933 until his death in 1945. He won the presidency a record four times and is the only person to serve more than two terms. He played a big part in the United States's role in World War II but died three months into his fourth and final term.
Kiefer Sutherland famously played Jack Bauer in 24, which he took home an Emmy Award for back in 2006 after being nominated five times. He recently played President Tom Kirkman in Designated Survivor. Along with being an actor, he is a country music singer.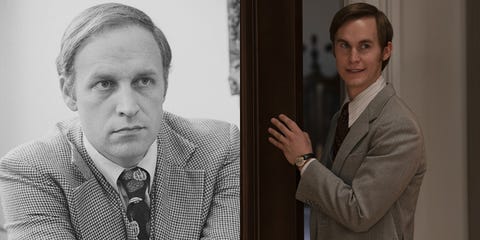 Dick Chaney was the 46th vice president when George W. Bush was elected in 2001. Before he took on the second biggest political job in America, he worked in the White House under George H. W. Bush's administration and as Gerald Ford's chief of staff.
Rhys is becoming a familiar face on the small screen thanks to his starring roles in True Detective and Reprisal.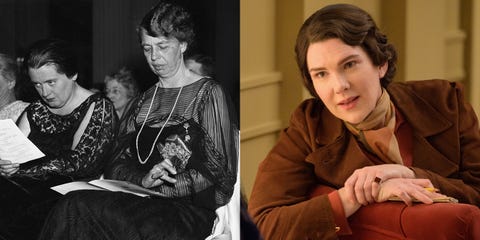 Lorena (left, next to Eleanor Roosevelt) was Eleanor's best friend and a reporter for the Associated Press. She later became executive secretary of the Women's Division of the Democratic National Committee after she was forced to resign from the AP due to letters that were discovered between her and Eleanor that hinted at a possible relationship between them.
Lily Rabe made us all scream thanks to her various roles in the horror anthology series American Horror Story.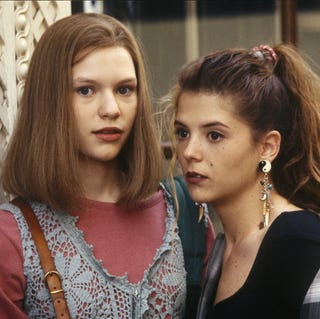 Source: Read Full Article