CBS' Good Sam features Sophia Bush as Dr. Sam Griffith. The pilot episode showed the tension between Sam and her father, Dr. Rob Griffith, who fell into a coma after a gunshot wound. Now, Sam is navigating difficulties with her father, her job, and her personal relationships. And it seems like the new man in her life, Malcolm Kingsley, might push her ex, Dr. Caleb Tucker, to the wayside. Here's what's coming in Good Sam Episode 2.
Sophia Bush leads the 'Good Sam' cast as Dr. Sam Griffith
CBS' Good Sam cast is stacked with talent, and Sophia Bush leads the way as Sam Griffith. Sam has compassion and empathy that her father, Rob Griffith (played by Jason Isaacs) seems to lack. While her father thinks she's not tough enough to lead the hospital as the chief of cardiothoracic surgery, she's doing her best to prove herself now that she's technically his superior.
The first episode of the new series also gave viewers a glimpse into Sam's romantic relationships. She had a relationship with another surgeon on her team, Caleb Tucker. But after Caleb dragged his feet with commitment, Sam moved forward and focused more on her job. Then, Malcolm Kingsley, a member of a family who helps fund the hospital, met Sam — and sparks flew. He and Sam are clearly interested in each other, though Caleb still seems to have high hopes that he and Sam will reconnect and rekindle their spark.
The 'Good Sam' Episode 2 sneak peek shows Sam Griffith interested in a new romantic partner
Good Sam Episode 2 will likely further explore Sam Griffith and Malcolm Kingsley's relationship. TV Insider posted a sneak peek of what's to come in episode 2.
The snipped from episode 2 shows Malcolm walking into Sam's office as Sam speaks with her mother, Vivian. It's clear there's chemistry between Malcolm and Sam, and Vivian sees herself out.
From there, Sam and Malcolm exchange banter about working with their dads. Malcolm's father, Byron Kingsley, is set to attend a board meeting the following day, causing stress for Malcolm. Sam asks Malcolm if there's anything she can do to help.
"You could go to dinner with me tonight," Malcolm offers. Initially, Sam seems to backtrack, and she explains she usually eats dinner in the lab while awaiting test results. But she finally agrees.
"We should go out to dinner," she accepts.
Given Sam's body language, it's clear she's slightly nervous about going on a date with Malcolm. But she also seems excited by the idea, clearly leaving Caleb in the rearview.
Will there be trouble ahead for the new couple?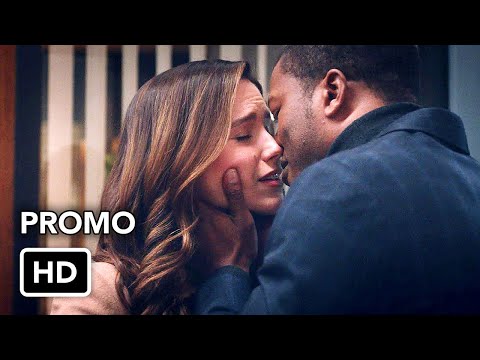 Good Sam Episode 2 will explore Sam Griffith and Malcolm Kingsley's relationship. But we certainly haven't seen the last of Caleb. Caleb wanted to give romance with Sam another shot, and he surely won't be happy when he finds out Sam and Malcolm are going on dates. We fully expect Caleb will attempt to win Sam back in some capacity — and we also expect he might find success in doing so.
Sam and Malcolm seem to work well initially, but it's possible their similarities will get the best of them. Sam's troubles with her father seem to mirror Malcolm's relationship with his father. Both Sam and Malcolm might have trouble navigating their family situations, leaving fractures in their romantic connection. Additionally, with Sam and Rob's troubles, she might seek comfort in Caleb — the man she knows better at this point.
The trailer for the season shows Sam and Malcolm sharing a kiss, so it seems their relationship might work after all. But another teaser shows Caleb telling Sam he's "crazy" about her despite her relationship with Malcolm. We'll have to wait and see what unfolds.
Good Sam airs on Wednesdays at 10 p.m. EST on CBS.
Check out Showbiz Cheat Sheet on Facebook!
Source: Read Full Article