You've heard of the Oscars, but have you heard of the Isaacs? The Isaac Awards, in honor of the great Oscar Isaac, are Showbiz Cheat Sheet's unique spin on the Academy Awards. However, the Isaac Awards are different from the Oscars in that they celebrate the best movies of 2021 that deserve recognition but will not receive that recognition through Oscar nods. The 2022 Isaac Awards feature five categories: Best Performance, Best Scene-Stealer, Best Crowd-Pleasing Moment, Best Action Sequence, and Fan-Favorite Movie. Voting will be open via this form from March 7-20. Winners will be announced on March 24.
One of the best moments from Ghostbusters: Afterlife is when the original Ghostbusters cast reunited to once again defeat Gozer. Seeing Ernie Hudson, Bill Murray, and Dan Aykroyd return in their original outfits with their proton packs brought back a lot of comforting nostalgia. While it was an emotional experience, Murray says that it also brought back the uncomfortable experience of filming while wearing these suits. 
Ernie Hudson became emotional reuniting with everyone
Ghostbusters: Afterlife continues the story of the original but focuses on new characters. McKenna Grace plays the granddaughter of Harold Spengler (the late Harold Ramis) who discovers his old Ghostbusters stuff after moving into his house. After Gozer makes her return, the original Ghostbusters team up once more to help our new heroes take this villainous phantom down once and for all.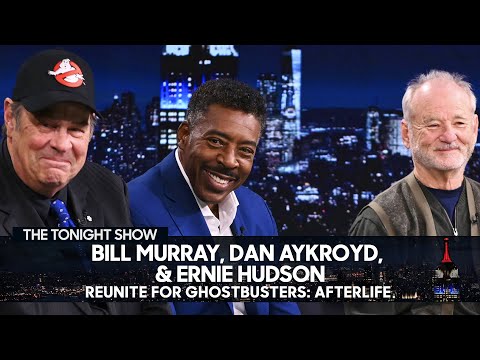 In an appearance on The Tonight Show with Jimmy Fallon (shared via the Los Angeles Times), Hudson, Murray, and Aykroyd talked about Afterlife and the impact that Ghostbusters has had. Hudson, who plays Winston Zeddemore, said that the reunion with the original cast was "almost spiritual."
"I never thought we would [return to the franchise] until I got there, and I realized it's actually happening," Hudson said. "But I will say, when I got in the suit — and Bill and Dan and seeing Sigourney [Weaver] — it was almost spiritual, man. I was almost in tears."
Bill Murray says that shooting 'Ghostbusters: Afterlife' was painful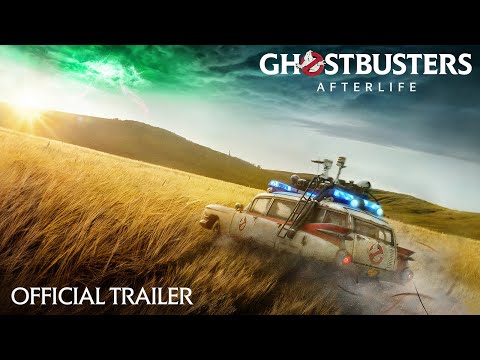 While Murray has expressed his fondness towards the Ghostbusters franchise and reprising his role, he also discusses the pain he went through while filming. Murray joked that the directors would have them rolling on the ground "like a dead bug" while wearing a "vacuum cleaner."
"It hurt. It was a lot of pain," Murray told Fallon. "These directors just say "now you guys are all down on the ground"…and then you gotta roll over like a dead bug and try to get up while wearing a vacuum cleaner."
"You had shockwaves of memory from it," he continued. "You went, 'Oh, God. This is horrible.' Because it was really very, very long days, and it was a very heavy thing. It's not as heavy as the original, but we're weaker [now], so it's about the same."
Dan Aykroyd believed it was the 'right time' to continue this story
While all three actors did cameo in 2016's Ghostbusters, they never reunited nor did they play the same characters. Now, they are continuing the story directly and Aykroyd explains that Jason Reitman's script made them believe it was the "right time" to come back in these roles and tell this story. 
"Jason Reitman wrote a great script … going right back to the first two movies and its DNA and its heart and soul, and we just read it and thought, 'This is the right time, and this is the right way to do it,'" Aykroyd explained to Fallon.
Ghostbusters: Afterlife is now available to buy or rent on VOD.
Vote for the 2022 Isaac Awards here now through Sunday, March 20.
Source: Read Full Article