"I felt the coolness and foreignness of a stranger's hands cupping my bare breasts from behind," she wrote in book "My Body"
Star Trak Recordings/Interscope Records
In her book titled "My Body," Emily Ratajkowski accuses Robin Thicke of "cupping" her "bare breasts from behind" on the set of his "Blurred Lines" music video, according to The Sunday Times.
The book comes out next month, though The Times obtained an advanced copy. The UK publication also conducted followup interviews about the alleged incident.
"Out of nowhere, I felt the coolness and foreignness of a stranger's hands cupping my bare breasts from behind. I instinctively moved away, looking back at Robin Thicke," Ratajkowski writes in the book.
https://youtube.com/watch?v=yyDUC1LUXSU%3Ffeature%3Doembed

"He smiled a goofy grin and stumbled backward, his eyes concealed behind his sunglasses," the text continues. "My head turned to the darkness beyond the set."
Ratajkowski says she felt "humiliation pump through my body."
"Blurred Lines" was a No. 1 hit in 2013. The music video stars Thicke, rapper T.I. and Pharrell Williams dancing closely with models, including Ratajkowski, who in the unrated version are topless.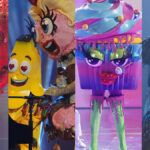 The director of the "Blurred Lines" music video, Diane Martel, says she witnessed the moment.
"I remember the moment that he grabbed her breasts," she told The Sunday Times. "He was standing behind her as they were both in profile."
Martel said Thicke later apologized.
The song itself has been a point of controversy. Some critics of the song believe its lyrics refer to non-consensual sex, which Thicke has denied.
"I have never and would never write a song with any negative connotation like that," he told the New York Times in 2015.
Also in 2015, a judge ordered Thicke and Williams to pay Marvin Gaye's family millions of dollars, ruling that "Blurred Lines" infringed upon Gaye's 1977 song "Got to Give It Up."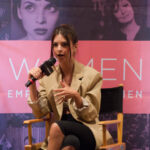 Ratajkowski has gone on to act in movies like 2014's "Gone Girl." Thicke, who is the son of late TV star Alan Thicke ("Growing Pains"), may be best known these days for judging on Fox's hit singing competition, "The Masked Singer."
TheWrap reached out to Robin Thicke's reps with a request for comment on this story. We have not immediately heard back. Fox declined to comment. Production has already wrapped on "The Masked Singer's" sixth season, which airs Wednesdays on Fox.
Read the Sunday Times story here.
Source: Read Full Article