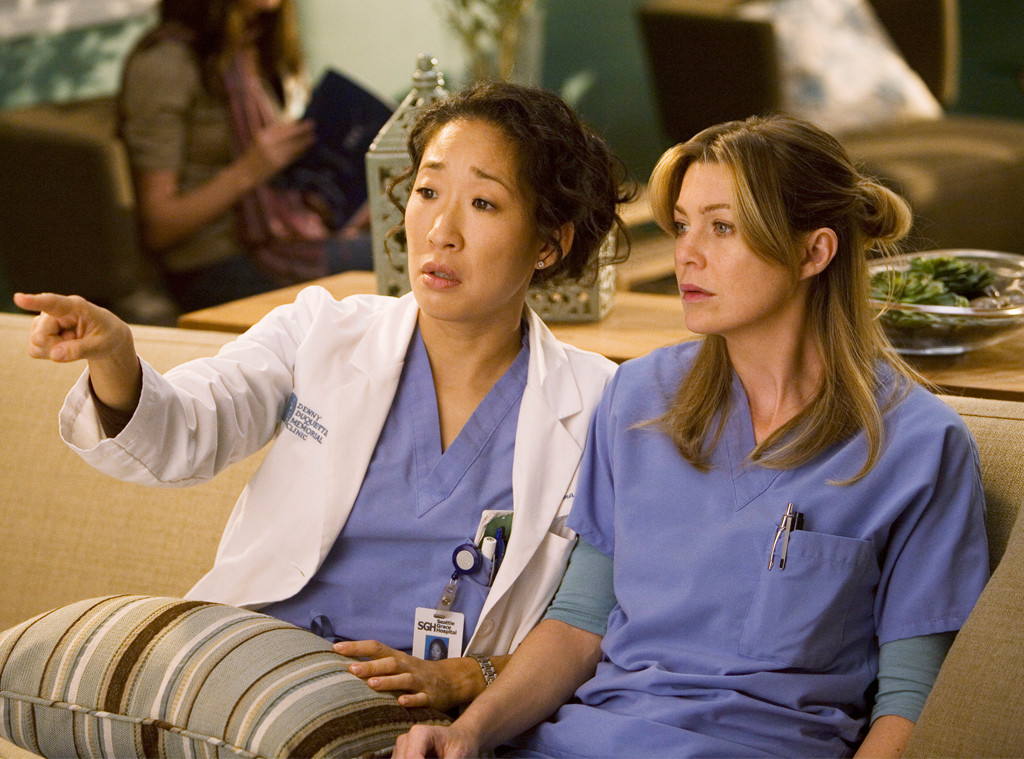 Randy Holmes/ABC via Getty Images
The only person prouder of Sandra Oh than her parents is her person, Ellen Pompeo.
After every honor and win, Pompeo has taken to social media to champion her former Grey's Anatomy costar. Her most recent post was after Oh took home the Screen Actors Guild Award for her work in the hit BBC America series Killing Eve.
"Since Arliss @IamSandraOh has been a girl you cannot take your eyes off of when she's on screen… her skill is hard to put into words but man these accolades are sooo deserved. Absolutely thrilled for this talented woman," Pompeo tweeted.
After Oh won a Golden Globe at the 2019 ceremony, which she also hosted, Pompeo said, "This is a pretty sweet sight I gotta say…[email protected] no one deserves this more." And when Oh was announced as host, Pompeo chimed in and said, "THIS is going to be good."
Oh was nominated for an Emmy for her work in Killing Eve, but lost to Claire Foy from The Crown. However, when Oh posted about her nomination, Pompeo said, "Yes!!! So incredibly happy for @IamSandraOh who deserves this more than anyone[…]No one can touch this girls dedication to [storytelling] or her talent."
She also tweeted, "I was not on my phone yesterday and clearly missed ALOT!!! [sic] Congratulations @IamSandraOh this is beyond well deserved and your history making is incredibly moving. Can't wait to hear your speech!! Which will have us in tears and laughing at the same time no I'm sure.."
Pomepo also promoted Killing Eve before it premiered. See those tweets below.
The two starred on Grey's Anatomy for 10 seasons. When asked if she'd like to see Oh return to the long-running ABC medical drama, Pompeo said yes.
"Selfishly I would love to see Sandra Oh come back to Grey's," Pompeo told TVLine. "But I also love Killing Eve so much, and I love seeing her have so many of these incredible moments. So, as much as I love Sandra, I'd rather see her shine out on her own. I enjoy that more. That's more gratifying to me."
Killing Eve returns for a second season on Sunday, April 7 at 8 p.m. on BBC America.
Source: Read Full Article