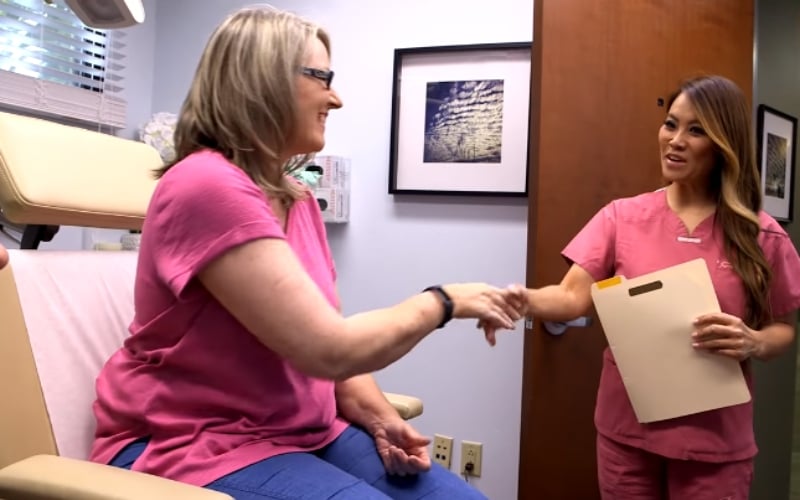 Dr. Pimple Popper | TLC
TLC has been pretty good at bringing back its new show, Dr. Pimple Popper. It not only renewed it for a second season, but there was a Christmas special. Now it has been announced that there will be a football-themed special called Dr. Pimple Popper: The Poppy Bowl. So when will it air and what can Dr. Sandra Lee's fans expect to see? Here is everything you need to know and more.
Dr. Pimple Popper: The Poppy Bowl will include never-before-seen footage and factoids
Although the episodes will be reruns there will also be new footage throughout. Fans might learn a few more things through POP-up factoids that will be shown throughout the marathon. Lastly, fans will get updates on some of the patients.
The special will air on Sunday, Feb. 3 from 5 p.m. to 11 p.m. EST
There will be a six-hour marathon showing fan-favorite episodes. The Poppy Bowl will air during the Super Bowl so if you're not into football and more into popping cysts, then you're in luck.
The patient updates in the special are something Dr. Sandra Lee said she loves. "I actually get so much from it because I don't normally get to see patients [after they've left my office] and how I've affected their lives," the dermatologist told People. "You just go about your job, but now I actually get to see it and be proud of it."
Although the special won't have full new episodes, the doctor did say that casting is ramping up for future episodes. "We're booking out farther, but I also don't want to neglect my 'regular' patients," she said. "It's just evolving and I have to get adjusted to this new normal."
Season 2 will end before the special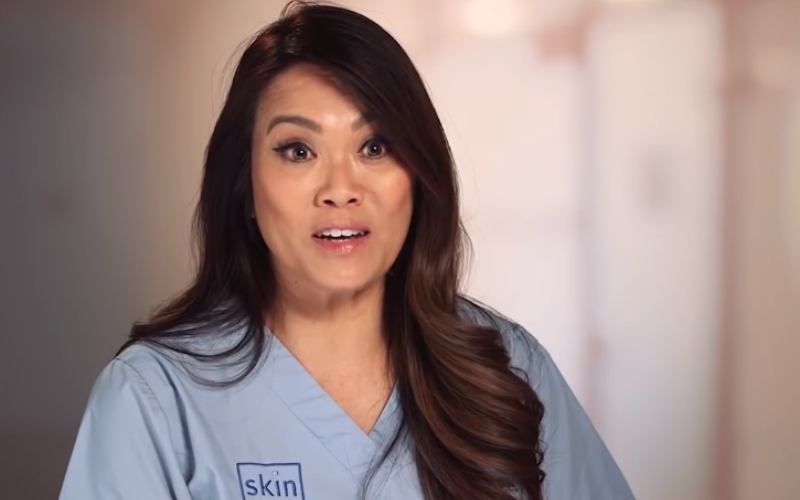 Dr. Sandra Lee on Dr. Pimple Popper | TLC
The good thing about the announcement is that it will help fans get something before Season 3. The last episode of Season 2 will air Jan. 31. There has yet to be an announcement on whether there will be a third season, but it looks like the chances of there being one are good.
The special is a good sign and the show notably got a lot of views in its first season. The show was No. 1 among women 25-54 for TLC according to Deadline. The web series, Dr. Pimple Popper: This is Zit also was getting millions of views on Facebook.
Season 2 has made sure to up the stakes and include some never-before-seen conditions. In one episode there was an episode with so much dead, scaly skin that it started peeling. Dr. Lee said she only saw the condition in textbooks. Another patient had a fatty bulge growing from her scalp and Dr. Lee extracted it. A third patient had a floating bump on his back.
It looks like the special will bring back some familiar faces and reveal new facts in favorite episodes for the popaholics that aren't into football.
Read more: 'Dr. Pimple Popper': How Much Money Did Dr. Sandra Lee Make in Her First Months on YouTube?
Check out The Cheat Sheet on Facebook!
Source: Read Full Article