The penultimate season of Better Call Saul is rapidlyracing towards a grand finale, and though it's never been as action-packed orfast-paced as Breaking Bad, fans are feelingserious anxiety over growing tensions between the main characters.
The Breaking Bad prequel has quite a few storylines to wrap up over the next few episodes and then in the final Season 6 which will ostensibly bring the timeline up to date with the beginning of the original show. Upcoming episodes will include major drama, more Breaking Bad character cameos, and a few heartbreaking inevitabilities as the series winds down to a close.
Actor Tony Dalton, a fan favorite this season thanks to his mesmerizing performance as Lalo Salamanca, recently sat down for an interview to explain what fans can expect in the final three episodes of this season.
[Spoiler Alert: Spoilers aheadfor Better Call Saul, Season 5]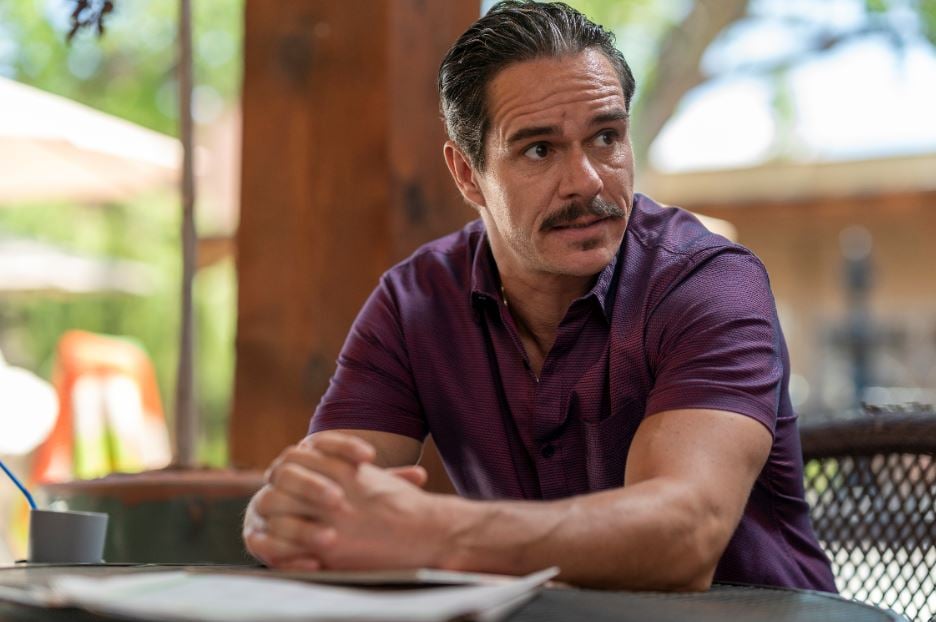 There are multiple,interconnected storylines right now in Better Call Saul
The most unique aspect of theprequel series so far is how the audience knows the fate of most characters —they just don't know exactly what the journey is like. Jimmy McGill wrestleswith the good and evil sides of his personality but ultimately darkness winswhen he becomes shady criminal lawyer Saul Goodman in Breaking Bad.
Meanwhile, GusFring wages war against the Salamancas for complete control of the drugtrade. This is a war he'll win — until Heisenberg comes along, anyway. Mike willremain his reluctant foot soldier. But there are certain characters whose fatesremain a mystery.
Lalo Salamanca, Nacho Varga, and Kim Wexler are all integral characters in Better Call Saul who never make it to Walter White's twisted universe of Breaking Bad. All along fans have been nervously wondering what happens to them.
The final three episodes of 'BetterCall Saul' will blow your mind, Tony Dalton says
Critics and fans alike have been singing the praises of Better Call Saul since the beginning. This season especially has been captivating audiences — and it's about to get even more compelling, Lalo said.
"You have no idea how crazy this is gonna get," Dalton told Gold Derby in a video interview. "In the next three episodes it gets out of control. It's really crazy what these guys wrote."
He obviously couldn't go into detail about the specifics, but Dalton did offer three keywords to know: "home, crazy, and escape."
Dalton said Lalo can relate toJimmy/Saul
Saul Goodman was forced to take Lalo on as a client on his way to becoming "a friend of the cartel." And it's clear Lalo appreciates Jimmy because he sees some of himself in his performance.
"Lalo likes Saul. This charming, mouthy guy. Lalo sees himself in him. He sees this smart-assy guy, who's talky and gets his way out of trouble. That's why he likes him so much," Dalton said during the interview.
Like him or not, it's clear theirrelationship isn't going to end on good terms. When Walt and Jesse kidnap Sauland bring him to the desert in Breaking Bad, Saul is terrified it wasLalo who sent them to kill him. It's all further proof that the "crazy" next fewepisodes are likely to include some major conflict for Lalo, Jimmy, and all theother characters we've come to love so much.
Catch new episodes of BetterCall Saul on Monday nights at 9 p.m. ET on AMC.
Source: Read Full Article