ARTICLE HIGHLIGHTS
90 Day Fiancé stars earn money through brand partnerships on social media.
Nicole Nafziger misleads fans with a pregnancy post.
Why do 90 Day Fiancé stars post something misleading and then apologize?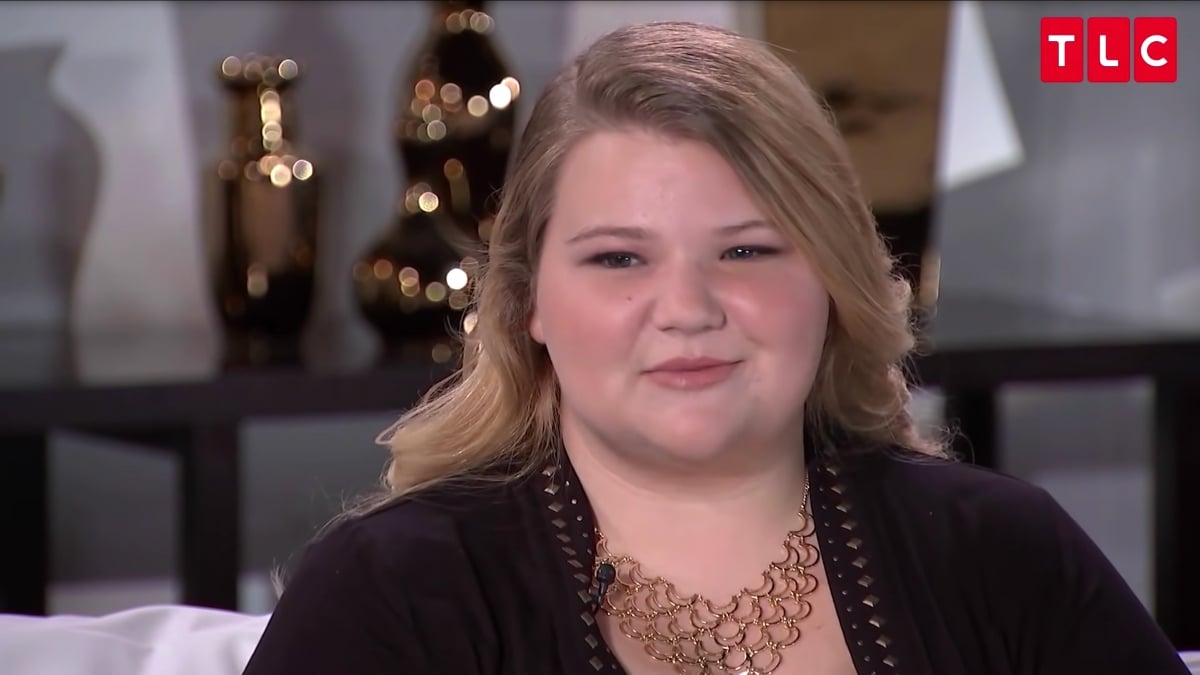 90 Day Fiancé stars do get paid to appear on the popular TLC reality show. But the rate is rumored to be quite low. So, many of the franchise's stars use their fame to turn their social media accounts into income streams. But this can sometimes cause frustration and confusion among fans because many of these sponsored posts can be quite misleading.
'90 Day Fiancé' stars earn money through brand partnerships on social media
Appearing on 90 Day Fiancé gives many of the show's stars the opportunity to become social media influencers and earn cash through brand partnerships. Some have built impressive followings. Like Jorge Nava's ex-wife Anfisa Nava, who has more than 800K Instagram followers. Russ Mayfield's ex-wife Paola Mayfield has amassed over a million followers on that platform.
Angela Deem, Nicole Nafziger, and Deavan Clegg have all attempted to build their following and make money through branded posts and promotions. But when a social media account gets big enough, that means it's time to bring in managers and third-party posters. And this can sometimes cause some confusion.
Nicole Nafziger misleads fans with a pregnancy post
Nicole is now Azan Tefou's ex and they no longer appear on 90 Day Fiancé. But she's still trying to capitalize on her reality show fame via her social media. Recently, the mother of seven-year-old May posted a picture of a sonogram on her Instagram Story with the word "Surprise!" written on it.
But the post wasn't about Nicole. Instead, it was a link to Jorge Nava's pregnancy news with his new girlfriend. When confused fans started asking questions, Nicole posted an apology.
"No, I am not pregnant," Nicole clarified, while deleting the original misleading update. "Sorry for the confusing post. Hope everyone is staying safe out there! Peace and love to all."
Why do '90 Day Fiancé' stars post something misleading and then apologize?
According to The Hollywood Gossip, Nicole and other 90 Day Fiancé stars often use a manager to help monetize their social media and post on their behalf. They can do product endorsements, like Nicole has done for Flat Tummy Tea. They also share links to news that they think their fan base would be interested in.
This strategy can work well when a reality star posts a link to an interview they gave, or a preview clip of an upcoming episode. But sometimes, these posts can be very confusing and misleading.
One social media post caused a feud between Loren Brovarnik and Ashley Martson
It's not just fans who get upset about misleading posts. Sometimes, they can anger a co-star. When Ashley Martson's management team posted a link to a story about Loren Brovarnik's pregnancy announcement in 2019, it included a pic that came from Loren.
Somehow, Loren believed that Ashley stole her photo for her own pregnancy announcement. But that's not what happened. Instead, it was a third-party manager posting a link to a news story that caused the confusion.
'90 Day Fiancé' star Angela Deem is making money from her weight loss
Angela Deem hasn't been accused of posting any misleading sponsored content lately. But she has cashed in on her weight loss with her nearly 600K followers. Angela promotes slimming gummies and weight loss teas. She's also promoted a plastic surgeon who she says helped "tune-up" her wrinkles.
Considering the amount of interaction she gets with her posts, Adespresso estimates that Angela could be earning between $6K and $10K every time she shares sponsored content. Which would make her one of the top-earning 90 Day Fiancé alums through social media.
She also sells her own line of merch that includes tees, tank tops, and face masks. And, like many other TLC stars, she earns money on Cameo by making special messages for fans.
The 90 Day Fiancé franchise airs Sunday and Monday nights on TLC.
Source: Read Full Article