90 Day Fiancé couple Ellie and Victor have kicked off their season with immediate drama and betrayal — Ellie Rose learned from Victor had been lying to her about a relationship he was having with another woman. Despite that, Ellie is still moving to Providencia to be with Victor, something her friends aren't thrilled about. Now, a 90 Day Fiancé fan has spotted Ellie Rose in Seattle, and that could have implications as to what happened between her and Victor on The Other Way. 
How did Ellie and Victor meet?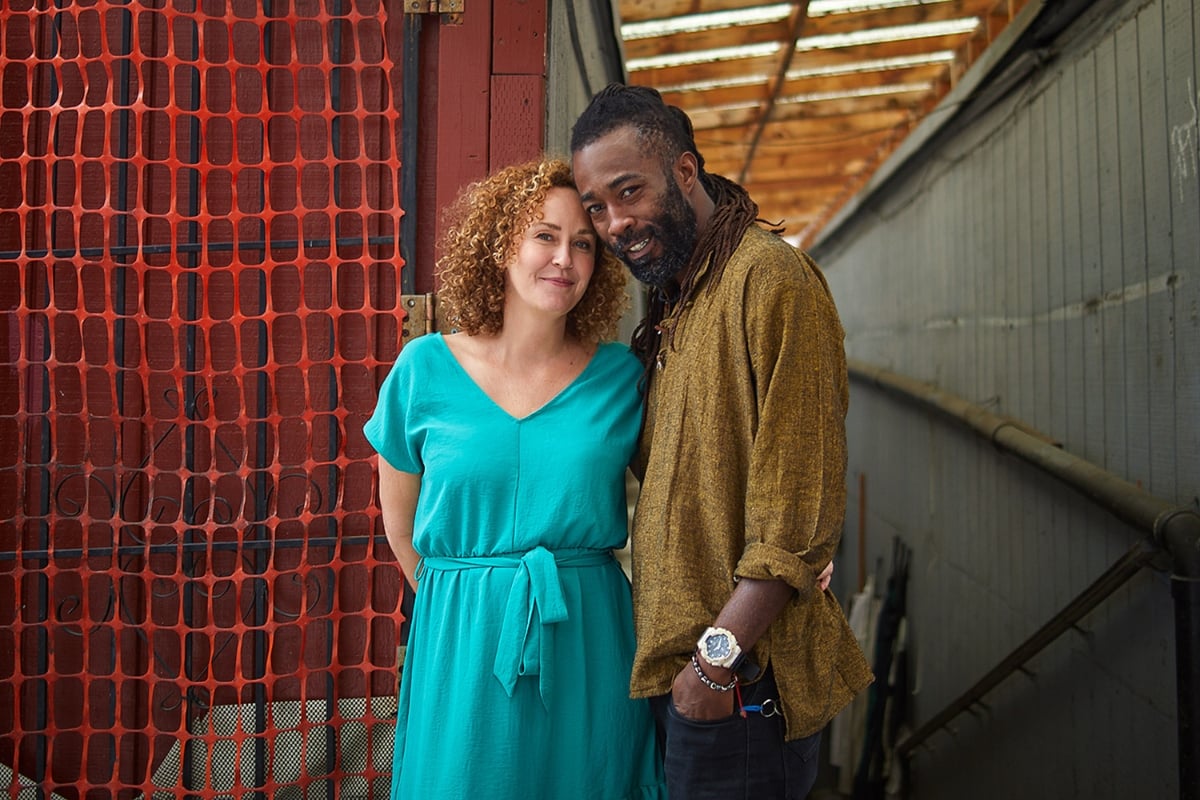 90 Day Fiancé star Ellie Rose first met Victor while she was on a vacation in Providencia. She fondly remembers the first time she met him, when she was charmed by his smile and a mean piña colada.
"But then two years ago I was doing a solo trip in Colombia. I ended up meeting up with a friend and we traveled to the island of Providencia," Ellie explained.
"We were walking down the beach and this guy, like drove up on a motorcycle to like one of the little beach bars and he had like that big smile. There was definitely some immediate chemistry and tension."
Ellie and Victor hit it off, and when it was time for her to leave Providencia he asked her to stay for two more weeks. They continued their relationship long-distance, and Ellie eventually decided she was prepared to move to Providencia to be with Victor. Unfortunately, she discovered that Victor has been lying to her. Ellie received a text from a woman claiming to be Victor's girlfriend.
"Hey, May be you warry why Victor (Baba) don't chat you anymore. Easy. He is my boyfriend and he living in my house in Providencia. You chat a lot before how you miss him and how you can not wait to see him," she wrote.  
"Enough. I'm tired of it already. We are in Love and I don't want any one him ex girlfriend to disturb us. Quarantine – all of the time we stay at home. Sex, love, cook and many more. Victor he is a good boy and he doesn't want to hurt your heart, so someone had to inform you! Its life."
'90 Day Fiancé' fan spots Ellie in Seattle
[Warning: Possible spoilers ahead for Ellie and Victor's relationship.]

Victor at first denied that he had a whole separate relationship aside from Ellie, before finally admitting he had been cheating. Despite what she learned about Victor's cheating, Ellie Rose decided to carry out her 90 Day Fiancé plans.
"I did break it off with him but he kept on trying and trying, and I mean he seems sincere," Ellie told her friend. She asked if that's really good enough for her. "Well it's enough like, I wanna give it a shot," she replied.
While it remains to be seen what happens between Victor and Ellie on this season of The Other Way, an eagle-eyed Redditor spotted the reality star back in her pizza place in Seattle, working behind the counter. 
For some fans, this would suggest that Ellie's move to Providencia and plans for marriage and a new life with Victor did not pan out the way she would have hoped. However, the chance remains that perhaps the two are still together and back on long-distance — or maybe even working on bringing Victor to the U.S.
Star organizes relief for Providencia
Regardless of what happens between Ellie Rose and Victor on 90 Day Fiancé, Ellie is trying to do good by Providencia. The island was ravaged by hurricane Iota in November 2020, and remains in need of assistance today. Ellie took to her social media to share a GoFundMe for Providencia. 
"Almost a year after the hurricane Providencia is still in need of supplies, help with school supplies and basic needs. Please help if you can," she captioned her Instagram post.
Source: Read Full Article