Quentin Tarantino has released in August his latest movie Once Upon a Time in Hollywood. There is an expectation that the film becomes the highest-grossing movie of Tarantino's career. The director is synonym os success and multimillionaire box offices and he seems to get better in each film he makes.
RELATED:  10 Rules Quentin Tarantino Follows To Achieve Success
Tarantino is one of the most well succeed filmmakers of all time and he has a net worth evaluated on $120 million. There are rumors this is one of the last movies Tarantino will direct. He claimed he some interviews that he would make only ten films and this is his 9th production. Here is a list of the highest-grossing Tarantino's movies, ranked.
Click the button below to start this article in quick view
10

Reservoir Dogs – $2,832,029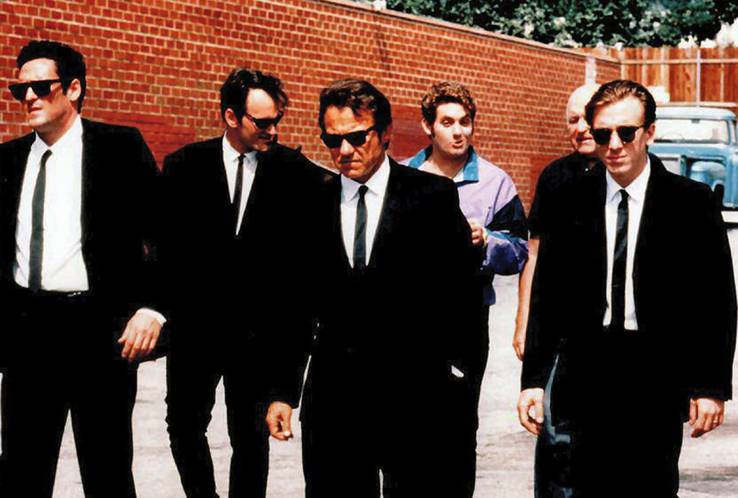 Reservoir Dogs is an independent movie released in 1992. It was on the cinemas just in the U.S. and it grossed approximately $2.8 million.
It is the lowest-grossing film directed by Tarantino, but don't judge a movie by its profit. Of course, not having the support of a big studio affects the grossing, but it also gave Tarantino the freedom to create. It is considered a classic among film lovers and it became trendy in some years. It is also considered one of the best movies of all time.
9

Death Proof – $25,422,088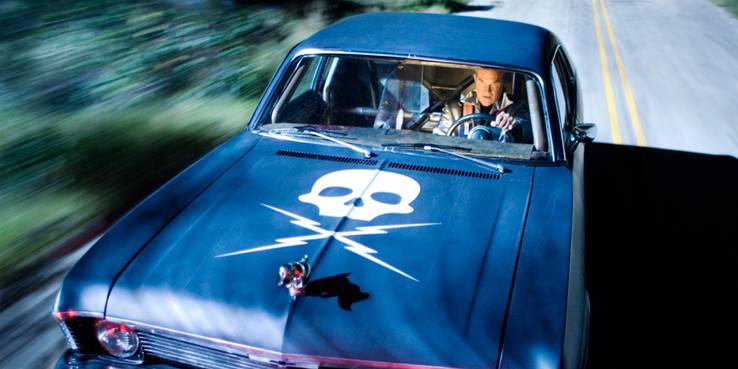 In 2007, Tarantino teamed up with Robert Rodriguez to produce Death Proof. The thriller focuses on Mike, a stuntman and serial killer. It made over $25 million.
RELATED: 10 Most Expensive Action Movies Ever Made
"To me, it's all about my filmography, and I want to go out with a terrific filmography," Tarantino told Collider. "Death Proof has got to be the worst movie I ever make. And for a left-handed movie, that wasn't so bad, all right? — so if that's the worst I ever get, I'm good. But I do think one of those out-of-touch, old, limp, flaccid-d*** movies costs you three good movies as far as your rating is concerned."
8

Jackie Brown – $74.727.492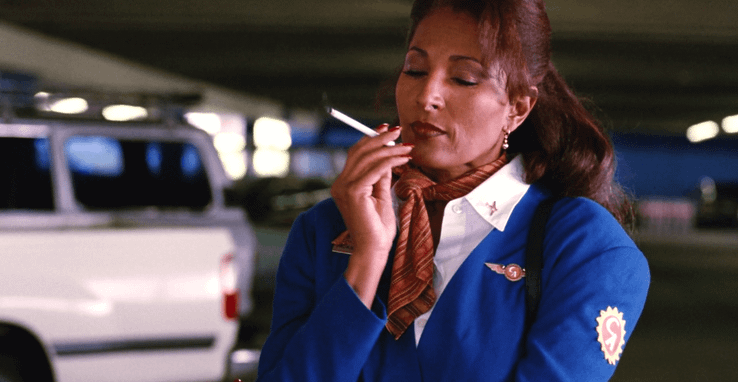 Jackie Brown was released in 1997 and made over $74 million all over the world. The plot focuses on Jack Brown, a flight attendant, who tries to smuggle money from Mexico to the United States illegally. It is the least popular movie among most of Tarantino's fans.
The film is written and directed by Tarantino. As we know, he loves to use other films references in his work. Jackie Brown is no different. The movie is an adaptation of the novel Rum Punch and has several references to Foxy Brown movies, that were released during the '70s.
7

Kill Bill Vol. 2 – $152,159,461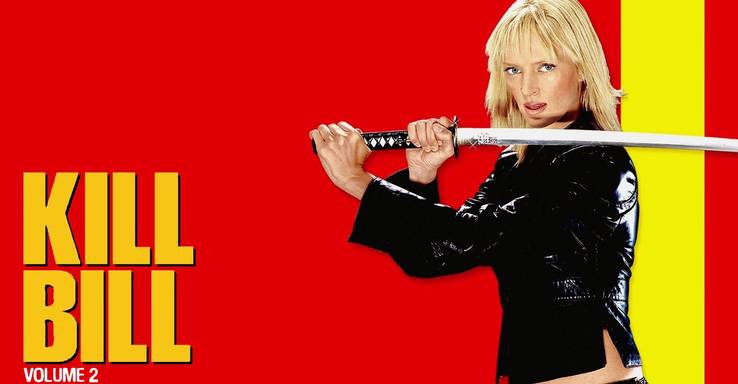 Kill Bill Vol. 2, was released in 2004 and grossed over $152 million. Nearly $27 million less than the first movie. In this sequel, the public finds out more about Beatrix past and finally meets Bill, the person responsible for kidnapping her daughter.
"Initially I was thinking this would be my Dollars trilogy", Tarantino told the Entertainment Week. "I was going to do a new one every 10 years — the first one starting when Uma was 30, the second when she's 40, and the last when she's 50. Now we're not going to do that because I need at least 15 years before I do this again. Uma and I can do something else together, but picking this thing up again, we need distance, and a decade ain't enough."
6

The Hateful Eight – $155,760,117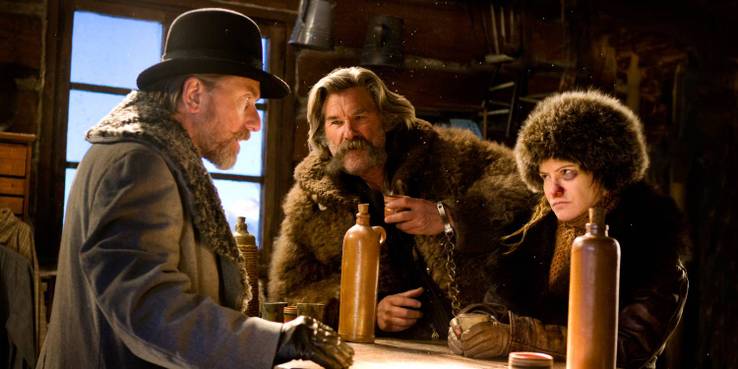 When The Hateful Eight was released. It had to share the spotlight with movies like Star Wars. Although it performed well, the producers had higher expectations than $155 million. If compared to other films on this list, it does make sense.
The 8th Tarantino's movie shows a group of bounty hunters a decade after the Civil War. The director decided to make a 70mm projection, which is a costly and meticulous process. The final result is mesmerizing and amazed the critics and his fans who watched this version.
5

Kill Bill – $180,949,045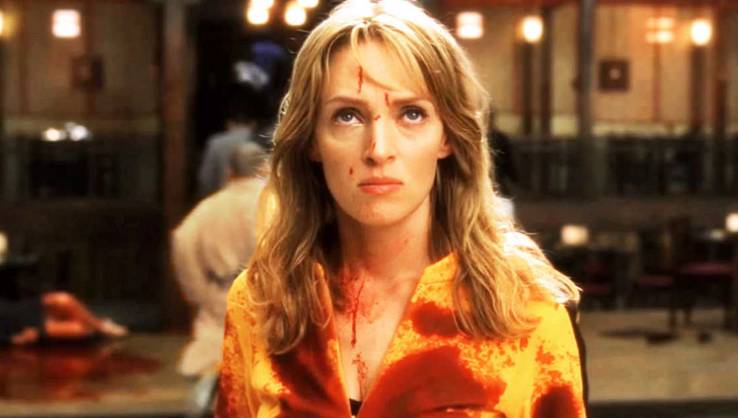 The first part of Kill Bill was released in 2003 and made over $180 million all over the world. The plot focuses on Beatrix Kiddo, played by Uma Thurman, a woman who is seeking revenge and also to recover her missing daughter. This is considered the best role of Uma Thurman's career.
Kill Bill brings several references from Asian movies. The most famous one is the yellow jumpsuit Beatrix wears. The film was praised by critics and thrilled the public. The success also helped to promote the second movie, released in the following year.
4

Once Upon a Time In Hollywood – $200.000.000 ( and counting)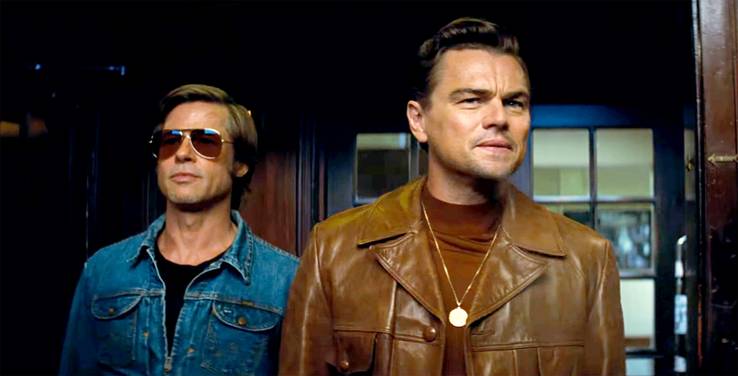 The ninth Tarantino's movie brought together on screen Brad Pitt, Leonardo DiCaprio and Margo Robie. Once Upon a Time in Hollywood is still in theaters but until August 24th, the movie had grossed over $200 million all over the world. There are hopes it will become Tarantino's highest-grossing movies ever and it might surpass $400 million.
RELATED: 10 Most Expensive Sci-Fi Movies Ever Made
The movie is about Hollywood during the '60s and brings back names like Sharon Tate and Bruce Lee. It is also one of the highest-grossing original movies of the last years, just behind La La Land and Argo.
3

Pulp Fiction – $212.928.762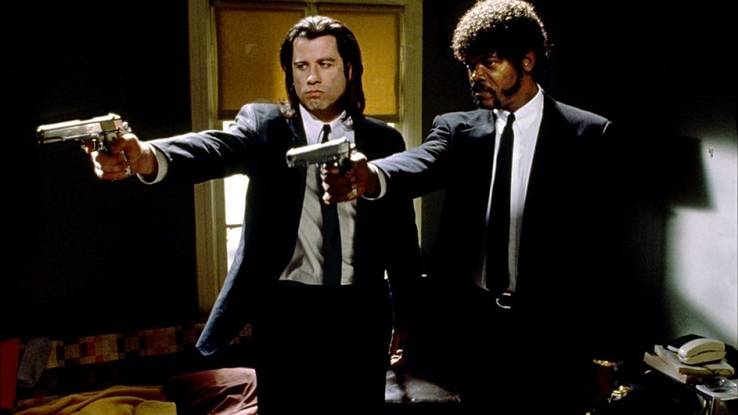 Pulp Fiction is considered one of the best movies of all times. It was released in 1994 and made over $212 million over the world, and critics and the public praised the production. The movie gave Tarantino a new status in Hollywood, and he became an A-list director after Pulp Fiction.
The nonlinear plot goes around a criminal chef and his wife, played by Uma Thurman, in one of her best roles ever. The movie also brought back John Travolta, who was not living a good professional moment during the '90s.
2

Inglorious Basterds – $321.400.000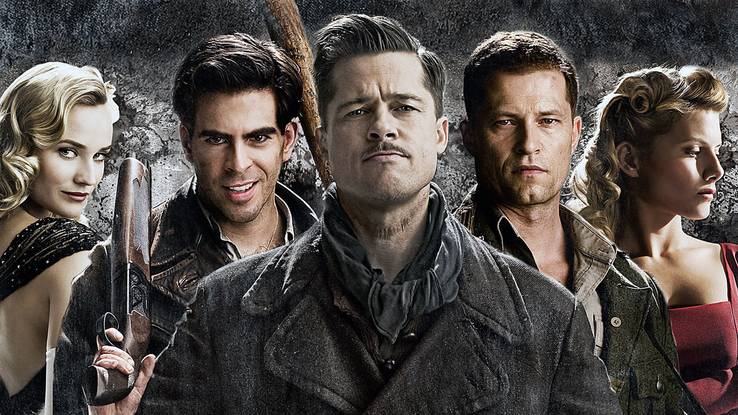 Inglorious Basterds is one of the highest-grossing movie of Tarantino in the U.S and Canada ($120.5 million) and in other countries ( $200.9 million). It was released in 2009 and was praised by critics and public.
RELATED:  Brad Pitt's Highest-Grossing Films, Ranked
This was the first time the director worked with Brad Pitt. The actor plays a Nazi hunter, who leads a group that is hunting down Nazi soldiers and have a higher target. The brilliant plot twists historical moments and the film is also responsible for some of the best scenes in Tarantino's movies.
1

Django Unchained – $425,368,238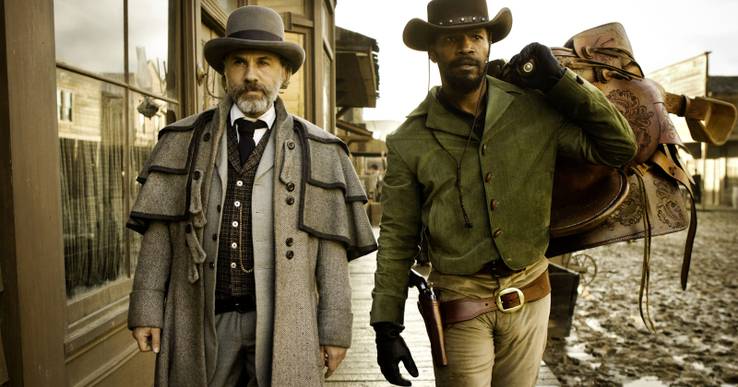 Django Unchained is the highest-grossing movie in Tarantino's career. It made over $425 million worldwide. However, this record might belong to Once Upon a Time in Hollywood in some months. It received five Oscars nominations in 2013. Django won the Best Original Screenplay category, and Christoph Waltz earned the award as the Best Supporting Actor.
The award-winning movie is about Django, who aims to set free his wife, who is being kept as a slave. The cast also brings Jammie Foxx, Samuel L. Jackson, Leonardo DiCaprio and Kerry Washington on major roles.
NEXT: 10 Most Expensive Restaurants In China
Tags:Quentin Tarantino
Source: Read Full Article