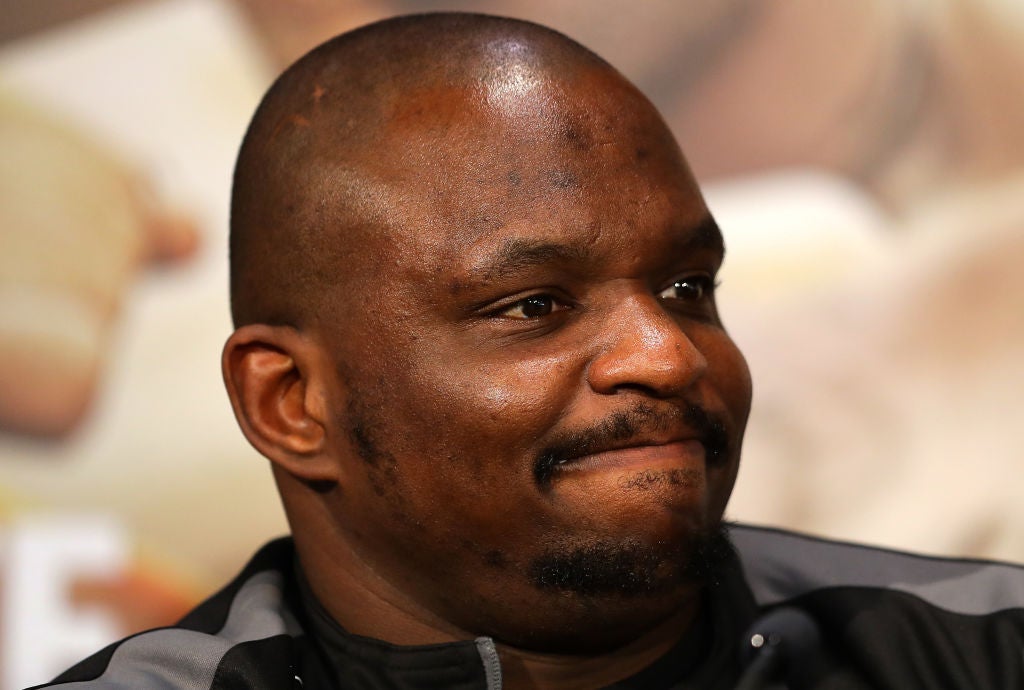 Dillian Whyte lifts lid on old sparring sessions with Tyson Fury
The former sparring partners will clash for the WBC heavyweight title at Wembley Stadium this week
Fury vs Whyte
One of the stories simmering in the way in the background as this fight edges closer is around Fury's relationship to Daniel Kinahan. While Fury was not asked about the alleged crime boss on a conference call last week, WBC president Mauricio Sulaiman has addressed rumours of his own connection to the Irishman.
Kinahan was last week named as being a head of the Irish Kinahan crime gang and hit with worldwide financial sanctions by the United States government.
Sulaiman has said he has "at no time" had any relationship with Kinahan, who has acted as an advisor to Fury in the past.
The WBC boss said in a statement on Monday: "Whilst visiting Dubai recently I was introduced to Daniel Kinahan, who has since been placed on a sanctions list by the US Treasury Department, concerning alleged links to drug crimes.
"This has generated speculation and attacks on myself and the WBC. I therefore feel it necessary to make it clear that at no time have we had any relationship with Daniel Kinahan."
More from Sulaiman here: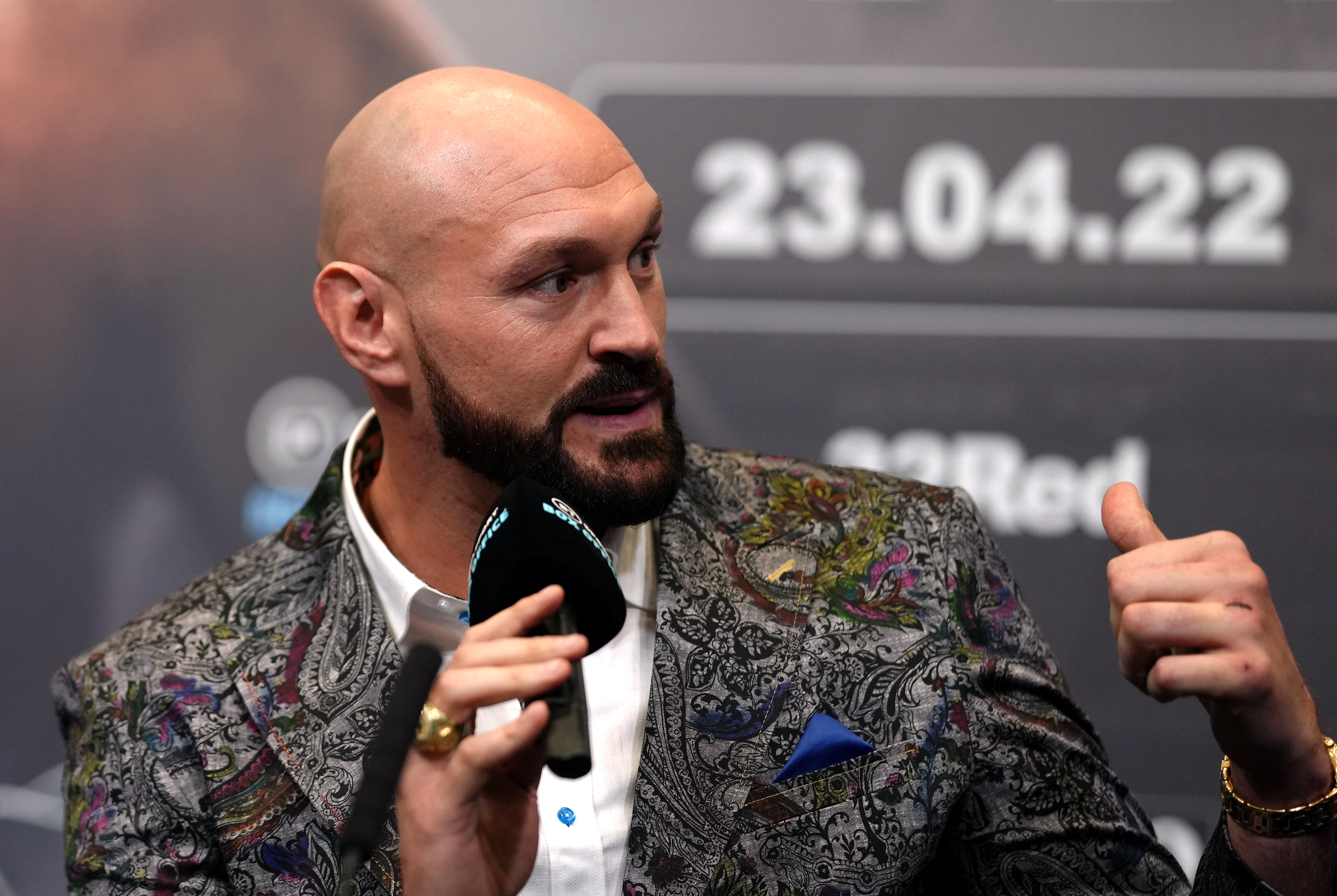 WBC boss Mauricio Sulaiman denies link to Daniel Kinahan
Kinahan was last week named as the head of an Irish crime gang and hit with worldwide financial sanctions by the United States government
Fury vs Whyte
"It will finally be Tyson Fury and Dillian Whyte on Saturday night at Wembley Stadium in a very personal fight under the eyes of a global audience.
"Fans will travel to London in hope, hate and belief to sit under the glowing bar that fills the gap between ring and sky at the stadium; they will be lucky witnesses to a night of history.
"At some point close to 11pm, the night will be lit by 94,000 fanatics holding up their phones to create our unique boxing milky way of sparkles; then the flames will come. Everybody will feel the heat, trust me.
"In the tunnels at Wembley, the first of the two fighters will have left his safe dressing room and will be shuffling to the point of entry, and also the point of no return; the other fighter will be in one last prayer huddle. Whyte will wait, Fury will pray.
"There will be bedlam and howling as the music plays and the moment of contact moves ever closer. At last, the wait will nearly be over and the words will have long dried up in the mouths of all interested parties. Too much has been said. It will just be Fury and Whyte and 50 metres of distance to cover in the most important walk of their lives."
Read Steve Bunce's fight preview in full, right here: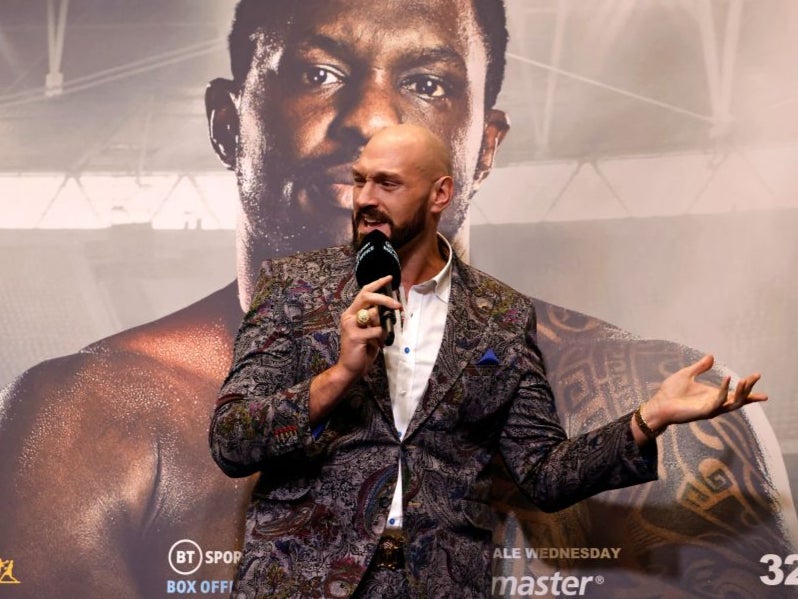 Tyson Fury vs Dillian Whyte is a personal rivalry to be settled in front of the world
After a long war of words and a relationship that goes back over a decade, the two British heavyweights meet at Wembley Stadium on Saturday night in a fight for the ages
Fury vs Whyte
We are just three days away from a huge heavyweight title fight between Tyson Fury and Dillian Whyte, with the pair set to main event at Wembley Stadium with the WBC belt on the line.
The all-British bout, one of the biggest in the nation's history in the sport, marks Fury's second defence of the title that he won from Deontay Wilder in the rivals' second in-ring meeting. By stopping the American in the 11th round last October, Fury retained the belt, and interim champion Whyte is his next challenger. Whyte, 34, last competed in March 2021, knocking out Alexander Povetkin to avenge his ownn stoppage loss to the Russian from August 2020.
As inactive as Whyte has been in the ring since, he has been similarly inactive outside of it, refusing to attend last month's pre-fight press conference. The "Bodysnatcher" finally broke his silence this week, however, playing down the mind games of Fury, 33, by saying: "He can't get in my head. Even if he gets in my head, he's only gonna find a lot of disturbance in there." Open workouts are set to take place today, and we'll bring you all the latest news and previews ahead of the fight.
Registration is a free and easy way to support our truly independent journalism
By registering, you will also enjoy limited access to Premium articles, exclusive newsletters, commenting, and virtual events with our leading journalists
{{#verifyErrors}} {{message}} {{/verifyErrors}} {{^verifyErrors}} {{message}} {{/verifyErrors}}
By clicking 'Create my account' you confirm that your data has been entered correctly and you have read and agree to our Terms of use, Cookie policy and Privacy notice.
This site is protected by reCAPTCHA and the Google Privacy policy and Terms of service apply.
Already have an account? sign in
By clicking 'Register' you confirm that your data has been entered correctly and you have read and agree to our Terms of use, Cookie policy and Privacy notice.
This site is protected by reCAPTCHA and the Google Privacy policy and Terms of service apply.
Source: Read Full Article