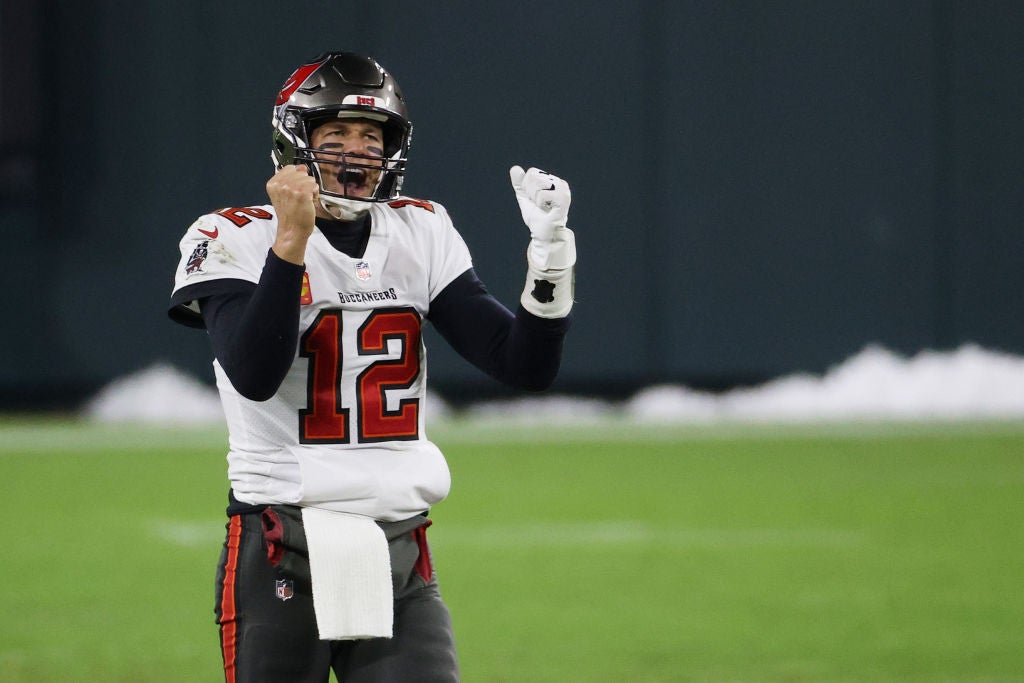 Brady can win his seventh ring in Tampa Bay next week
Who is Bruce Arians?
Bruce Arians is the head coach of the Tampa Bay Buccaneers, in his second year in charge, though the veteran coach, 68, has enjoyed success elsewhere before his first Super Bowl this season.
Arians is affectionately known for his "no risk it, no biscuit" philosophy, which delights the neutral NFL fan.
He is perhaps best known for his spell as head coach of the Arizona Cardinals, where he guided them to the NFC Championship game in 2016 before departing two seasons later.
Brady on the Bucs defence
"The defence was spectacular (vs Green Bay). Great front, great linebackers, playing their buts off in the secondary. An incredible effort against an incredible offence."
Brady on Arians
"I'm so happy for him (Arians), it's amazing, for me  I don't think about what it is for me, I think about what it means to everybody else. It's taken a lot of different people to come through, that's why we're still playing. Proud to be part of it."
Brady on the touchdown to Miller vs Green Bay
"BA wanted to go for it, I liked the call, I'll do whatever he asks me to do. Just a great job by Scotty, getting open, I just tried to lay it out for him to go grab it."
Brady on how the Bucs reached SBLV
"It's hard to envision this goal, it's a week-to-week league. We were 7-5 and not feeling great, felt like we needed to find our rhythm. We played four great games down the stretch, then after that it was a bonus. Everybody stepped up to the challenge. Football is the ultimate team sport, it takes everybody. Blessed to be a part of it."
Source: Read Full Article