Follow all the action as Team USA take an imposing 6-2 lead over Team Europe into the second day of the Ryder Cup at Whistling Straits.
Steve Stricker's side dominated both sessions yesterday, with only the Spanish pairing of Jon Rahm and Sergio Garcia able to win an outright point for Europe. Former world No 1 Dustin Johnson returned to form and won in both sessions, as did Olympic champion Xander Schauffele. Staring down the barrel of a 5-1 deficit with two fourball matches remaining on a blustery evening in Wisconsin, Tyrrell Hatton produced a sensational approach to the 18th green to salvage a half-point that could yet act as a lifeline for Europe's defence.
Those hopes are already very frail, though, and Steve Stricker has unsurprisingly opted for the same four foursomes pairings this morning, although he has altered the order. For Europe, Rory McIlroy and Ian Poulter have both been dropped after a chastening defeat yesterday. Brooks Koepka and Daniel Berger will be first off and take on Rahm and Garcia. Johnson and Morikawa will face Casey and Hatton in the second match before Jordan Spieth and Justin Thomas come up against Hovland and Bernd Wiesberger. The final pairing pits Schauffele and Patrick Cantlay against Lee Westwood and Matt Fitzpatrick. Follow all the latest updates below live:
Recommended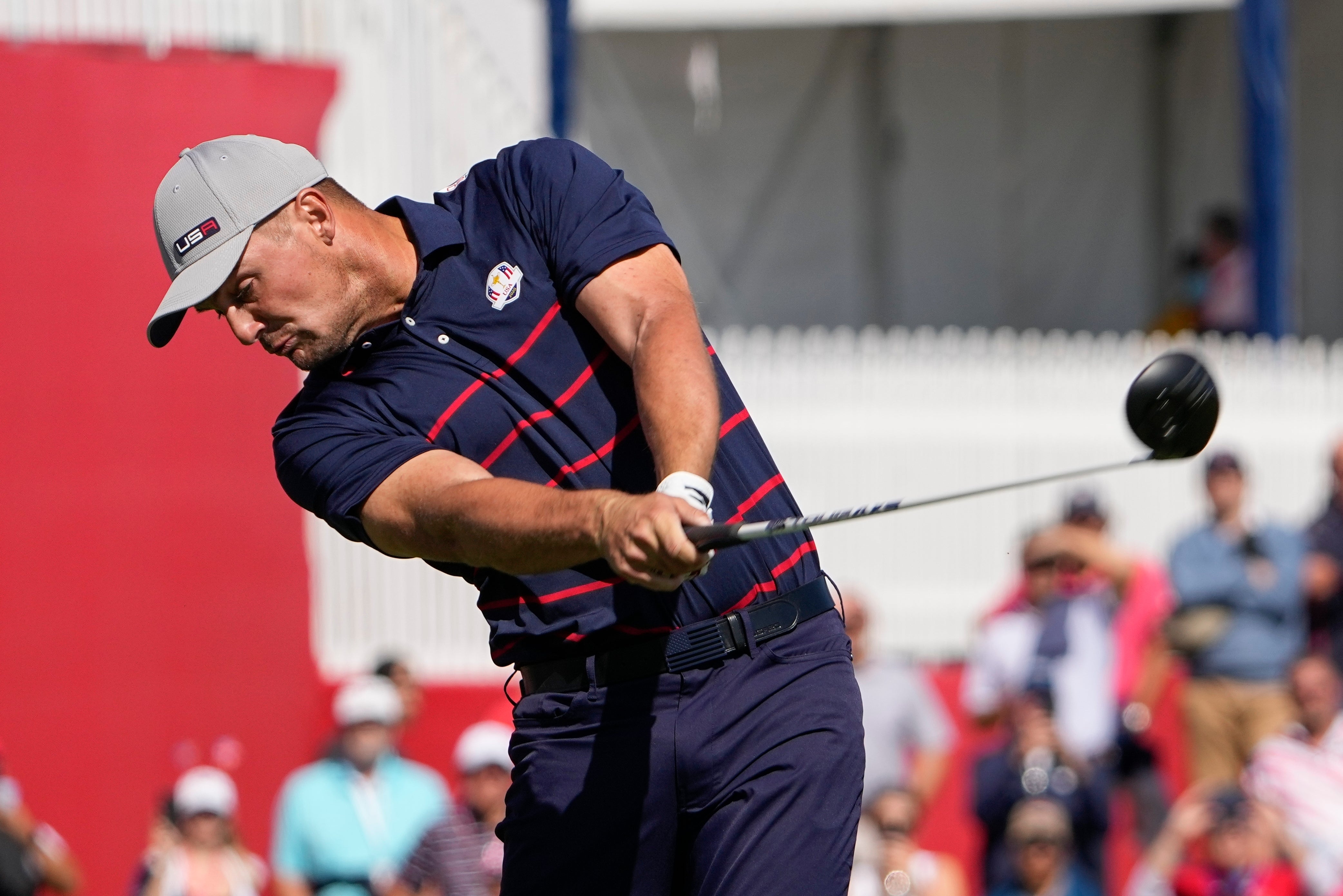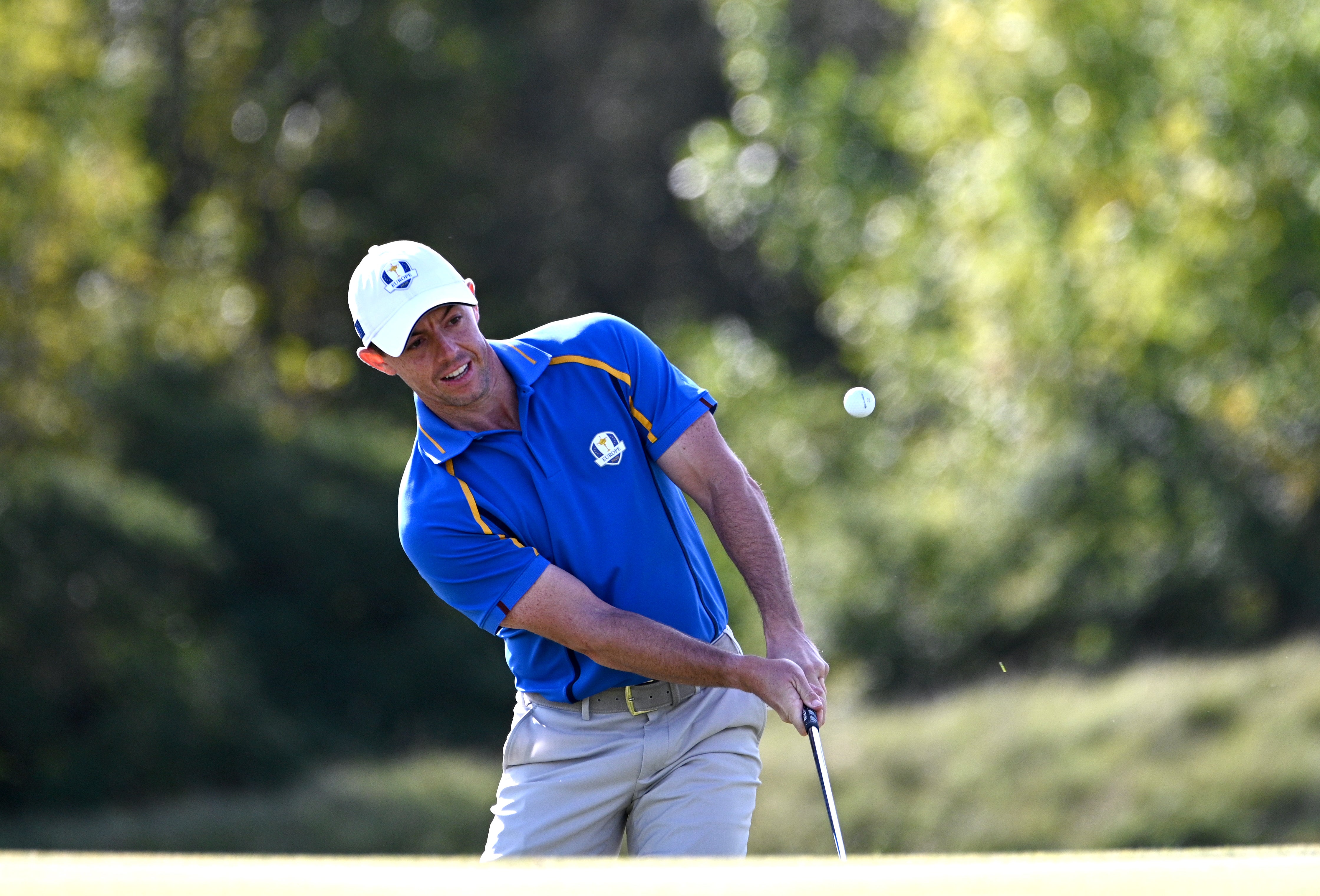 Ryder Cup 2021: Koepka & Berger 1UP vs Garcia & Rahm
Berger finds the green with the US's second at the par-5 2nd. Garcia cannot, though, and he leaves Rahm with a pitch.
Ryder Cup 2021: Johnson & Morikawa vs Casey & Hatton
Next up on the tee, Johnson & Morikawa reunite after a formidable outing yesterday. Both two-time major champions, they have suffered from brief lapses of form as of late, but they were hugely impressive in a comprehensive victory over Casey & Hovland yesterday. It'll be Casey again, although he's paired with Hatton this morning. It's the former who takes the honour. His drive just leaks a touch into the rough on the right but it's fine there. Morikawa's settles in the left semi and Johnson will have a good angle into the pin.
Ryder Cup 2021: Koepka & Berger 1UP vs Garcia & Rahm
Two fabulous tee-shots by Rahm and Koepka at the second, both high fades aided by a gentle breeze.
Ryder Cup 2021: Koepka & Berger 1UP vs Garcia & Rahm
There it is. First blood to the Americans to day two. Berger, with his hood up in chilly early morning conditions, rolls in a left-to-right slider for birdie. Garcia knew that was likely and went for the chip-in but the odds were always slim. A perfect start for Team USA.
Ryder Cup 2021: Koepka & Berger vs Garcia & Rahm
Koepka's approach is perfect and settles inside 10ft. That will be a terrific chance for birdie. Rahm's bunker shot comes out too clean and skips into the rough over the back of the green.
Ryder Cup 2021: Harrington explains decision to drop McIlroy
"His health is good. He's in a strong state of mind. Look, we're a strong and balanced team. We know we need a big performance out of him in singles tomorrow so he needs to rest like everybody else."
Ryder Cup 2021: Koepka & Berger vs Garcia & Rahm
Garcia pulls his drive and the ball finds its way into one of the many bunkers that line the left of this first fairway. There's no bother for Berger, though. His drive is absolutely perfect and rolls down the fairway to the rhythm of booming cheers.
Ryder Cup 2021: Koepka & Berger vs Garcia & Rahm
So, here we go then. Sergio Garcia and Jon Rahm, Europe's sole outright point winners yesterday, are out on the tee and Brooks Koepka and Daniel Berger follow shortly afterwards.
Ryder Cup 2021: Harrington takes to first tee
Padraig Harrington takes to the first tee shortly before the first pairing arrive and the European captain is greeted with a shout of 'We want Rory!'
The Northern Irishman has, of course, been dropped this morning after a dreadful performance yesterday, in which he was thrashed alongside Ian Poulter in the foursomes and Shane Lowry in the fourballs.
Ryder Cup 2021: Day two gets underway at 1.05pm BST
There are just 15 minutes now until the first foursomes match – Koepka & Berger vs Garcia & Rahm – gets underway. If you need a reminder of how events unfolded yesterday, here was our day one report: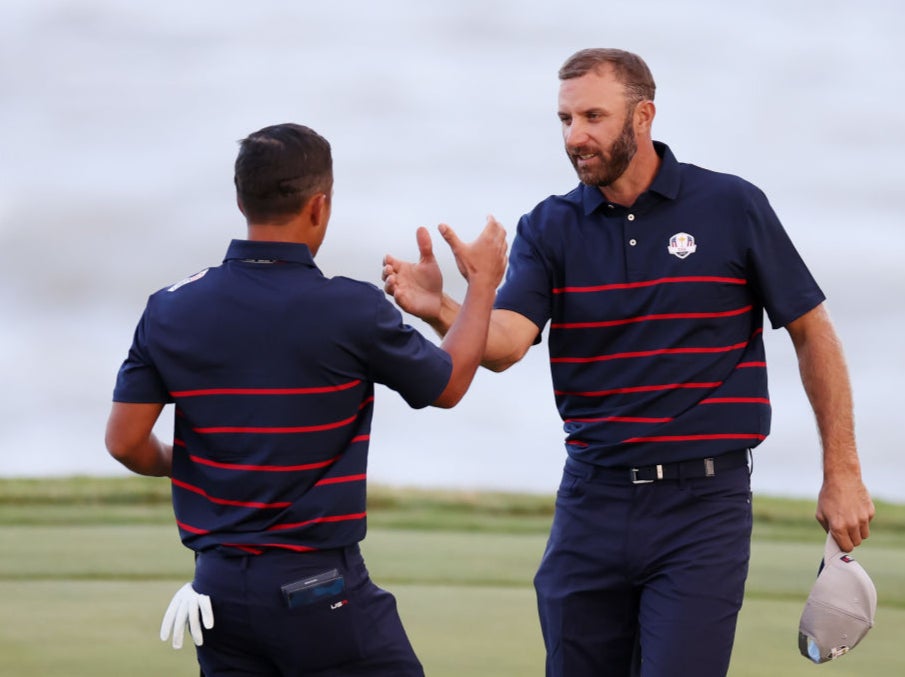 US take dominant Ryder Cup lead to leave Europe in dire straits
The US will take an imposing 6-2 lead into the foursomes on Saturday morning after a chastening first day in Wisconsin for Padraig Harrington's European team
Source: Read Full Article