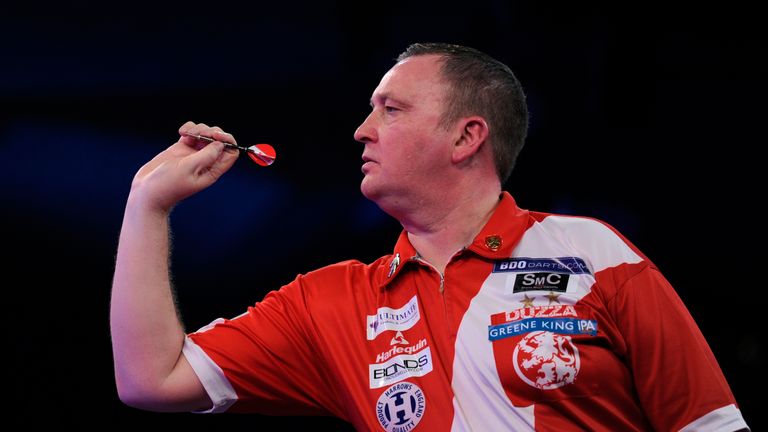 Assessing the impact of each Premier League Darts contender – and wondering who might return to the tournament one day…
Nine players were selected to replace Gary Anderson after his withdrawal in a significant shake-up for the Premier League. It led to some memorable moments.
The nine contenders reflect on their own performances with some expert help.
Chris Dobey
Drew 6-6 vs Mensur Suljovic – Night One, Newcastle
Averaged 98.53, Six 180s, 38% checkout success rate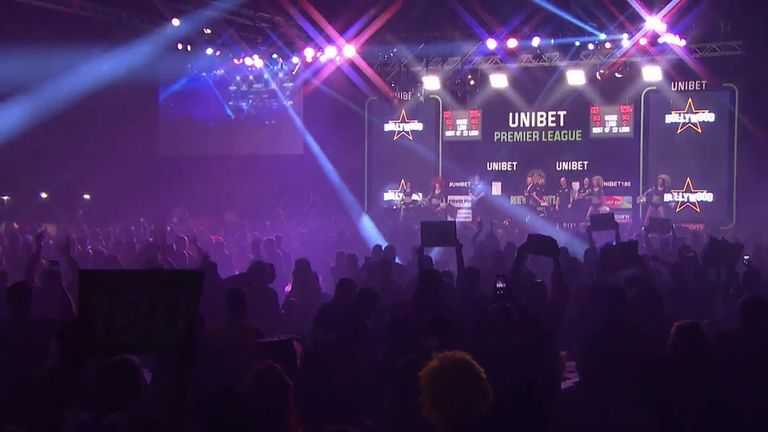 In his own words…
"It was a dream come true to play in front of that crowd tonight, I felt like Alan Shearer at one point!"
"If it wasn't for the fans spurring me on I could've easily thrown that one away and it was a great feeling to get the draw in the end.
"This was an amazing opportunity and now I want more of this, which means putting the hard work in on the ProTour and hopefully more chances will come for me in the future."
Expert's verdict – Wayne Mardle
"I thought Chris Dobey was the star of the night. Coming in as a contender, coming in where people are giving it: 'Are you good enough, can you play in front of 8,000 in your hometown and perform'?
"Yes he could. Six 180's in the process too. Magnificent night.
"The way he dealt with it; he was 5-1 up and then it all started going wrong for him and the legs started to get away from him, but then he held it together."
Glen Durrant
Lost 7-3 vs Daryl Gurney – Night Two, Glasgow
Averaged 99.89, Four 180s, 25% checkout success rate
In his own words…
"Full respect to Daryl, he was tremendous. The stage was immense and the crowd was just amazing. I have to say a massive thank you to the PDC for the opportunity.
"I'm trying to take the positives out of it and hopefully in the next day or so I'll do that, but I'm extremely disappointed because there were opportunities there."
Expert verdict – Wayne Mardle
"Look, because he's not played in the PDC, it doesn't make him a bad player. He's won three back-to-back BDO world titles, matching Eric Bristow – what a man to match. It's incredible."
Steve Lennon
Lost 7-5 vs Peter Wright – Night Three, Dublin
Averaged 90.80, Four 180s, 38% checkout success rate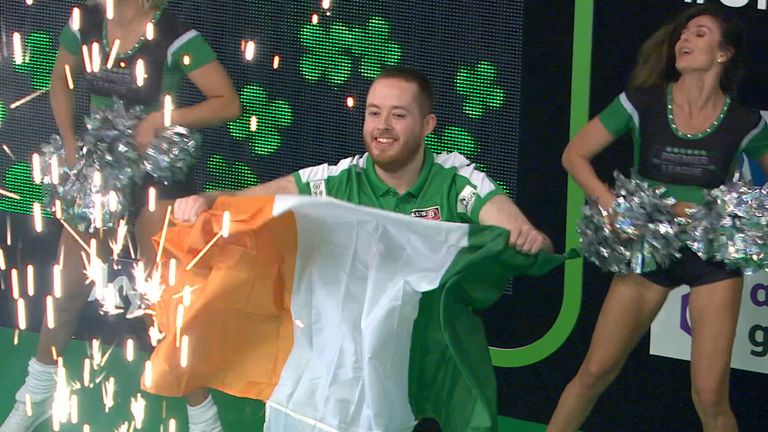 In his own words…
"It was the best feeling ever. Just to be part of it, even for just one evening. It was sensational. I couldn't have asked for a better entrance, and I had goosebumps going up. I'm happy with how I started, considering I was nervous during the walk-on.
"Hopefully this opens the door to more opportunities in the future. I was really glad, thanks to the PDC for picking me for this event, I was really delighted.
"When it comes to stage games, I sometimes think about it too much. My mindset that I had tonight might work in future."
Expert's verdict – Rod Harrington
"We all thought it was going to be too much for him. We've seen him come through the ranks with the PDC, we've seen him improving all the time with the youngsters.
"But to get up there in front of 10,000 and take the game straight to Peter Wright and he actually could have been 5-0 up at one time.
"It's hard to sustain that sort of performance over that distance on the big stage. That's where experience comes in.
"I kind of expected him to [fold]. It wouldn't have been a disgrace if he had. These youngsters that are coming through, like Chris Dobey did in Newcastle, we're actually breeding a tougher darts player.
Luke Humphries
Drew 6-6 vs Gerwyn Price – Night Four, Exeter
Averaged 101.30, Four 180s, 60% checkout success rate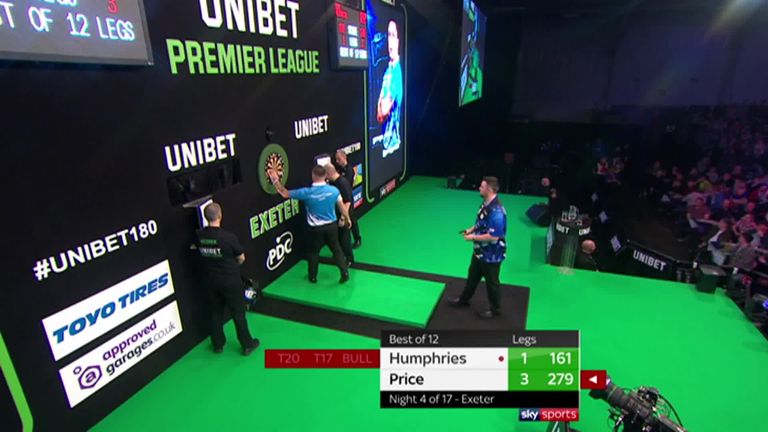 In his own words…
"I've been looking forward to this for a while and I love playing up on the big stage.
"After the first three legs I'm happy with my performance, we were both brilliant and I really enjoyed the game.
"Gerwyn could be the second best player in the world on form so it shows my credentials and I'm happy with a draw.
"I've got to keep working hard and get the consistency but I loved every minute of it up there. I've got to work on my floor form because I want more nights like this. This could be the kick start for my season."
Expert verdict – Mark Webster
"I commentated on that game and it was a brilliant game. Luke was nervy at the start, he could have gone 3-0 down but he hit a big finish and he looked the real part didn't he? He missed that match dart so great performance from Luke and he's really gained confidence from that World Championship run."
John Henderson
Drew 6-6 vs Michael van Gerwen – Night Five, Aberdeen
Averaged 97.38, Six 180s, 35% checkout success rate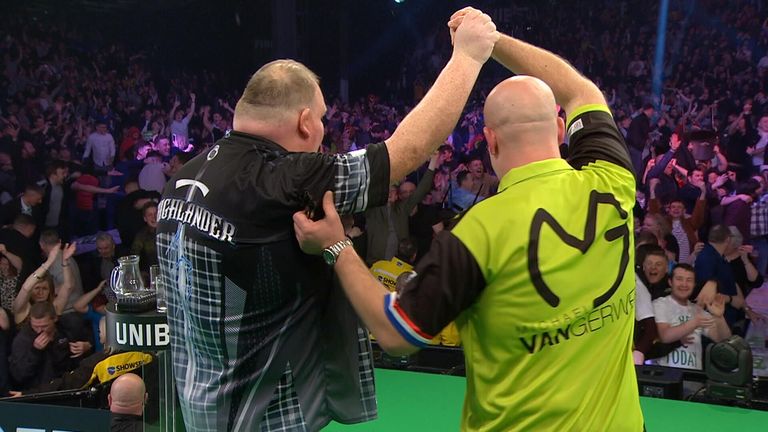 In his own words…
"I'm delighted with how it went. I don't think I've ever witnessed anything like that in my career, it was tremendous.
"I felt emotional on the walk-on and I didn't want to go up there and play badly. To play the best player in the world in your home town, and get a draw, has left me almost speechless.
"At 3-0 down I felt I was playing well, but Michael let me in and I got back into it. I dug in, and I've been doing that this year.
"It was absolutely fantastic and to do that in front of my home crowd is phenomenal."
So that's the end of our contenders….what was your highlight? Invaluable experience for all nine and some fantastic moments. Hope we managed to convince those of you that didn't like the idea that it was worth a go!
Expert's verdict – Wayne Mardle
"This is what all the years of practice are about. Every now and again, you get out what you put in. Tonight you're getting it out. This is the fantastic side of darts.
"John is really liked on the tour. He is a great guy. [The fans] know him better than us. He is a nice guy that tries his heart out. People like honest people.
"[The fans] have come to see a night of darts and have come to see this man perform. They have seen a great night of darts. He should hold his head high."
Nathan Aspinall
Lost 7-2 vs Michael Smith – Night Six, Nottingham
Averaged 88.35, One 180, 13% checkout success rate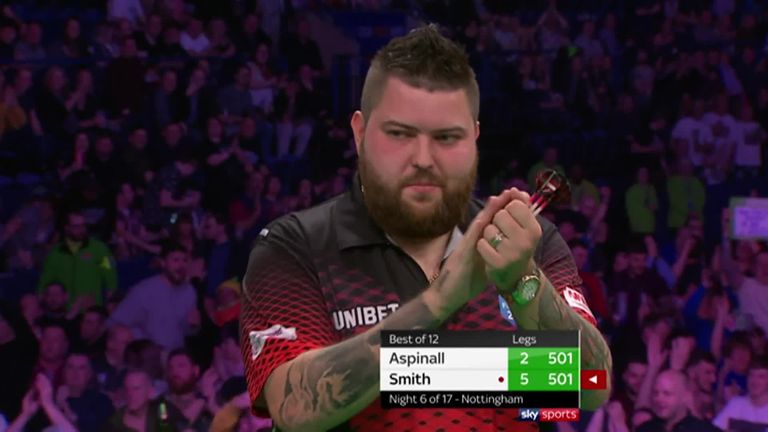 In his own words…
"The [contenders] idea has been brilliant. Fans of darts look out for two games in the Premier League – the contender's game and Gerwyn Price's!
"All the other contenders played brilliantly but I had a shocker. It has definitely worked and has showed the strength in depth at the PDC. I've had so many big games over the past two months and the other contenders haven't – maybe I was too blasé. But the idea has definitely worked."
Expert verdict – Mark Webster
"He didn't do himself justice and he knows that. He was probably feeling a little bit of pressure of coming in as UK Open champion, we call him a contender but he's a major champion and a semi-finalist at the Worlds. He'll learn, I spoke to him since and he's put it to bed and he's just moved on."
Max Hopp
Lost 7-3 vs Raymond van Barneveld – Night Seven, Berlin
Averaged 88.41, Three 180s, 25% checkout success rate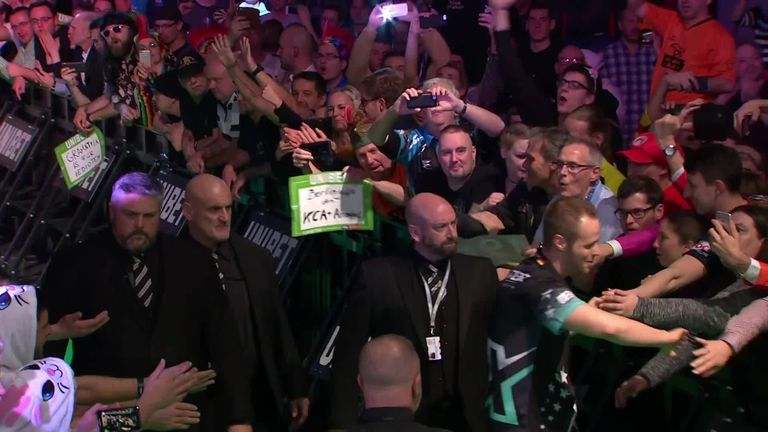 In his own words…
"I have mixed feelings about it because Raymond has always been my childhood idol and when I started playing darts my first darts I actually bought were Raymond van Barneveld Triple B.
"I also want to go further in my career and win this game. This night is special for me because it's a great platform and it's a Premier League experience for me for the first time so it's a huge night for me."
Expert verdict – Mark Webster
"It didn't happen for Max. I was expecting a bit more from him. He's still young, he's still learning, yes he plays in front of the German crowd on the European Tour all the time but that was a different kettle of fish last week and he didn't start well and was chasing the game, but again he's got plenty of time and I'm sure he'll be back."
Dimitri Van den Bergh
Drew 6-6 with James Wade – Night Eight, Rotterdam
Averaged 100.73, Two 180s, converted 55% of his attempts at a double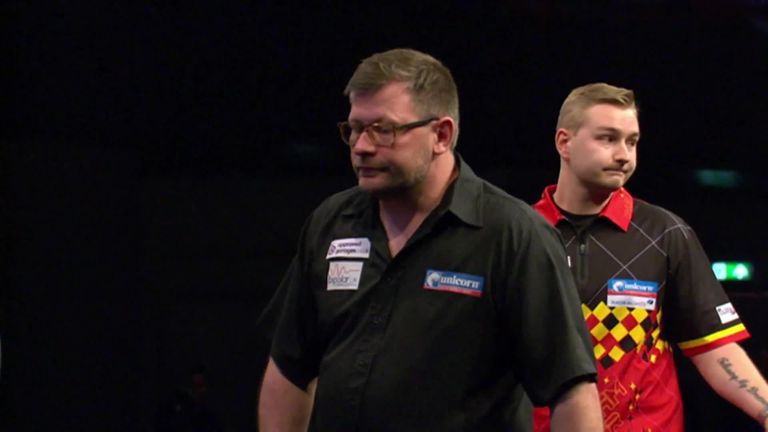 In his own words…
"Every time when the crowd started singing, especially in my favour, every little bit of hair on my body stood up. It was unbelievable. I enjoyed every moment of it definitely, and I thank the crowd as well. I believe in myself. That's for sure. I definitely want to be one of the players [in the Premier League] but it isn't easy to get there, so the road is long, but I'm on the right way."
Jeffrey de Zwaan
Lost 7-4 vs Rob Cross – Night Nine, Rotterdam
Averaged 96.93, Three 180s, converted 67% of his attempts at a double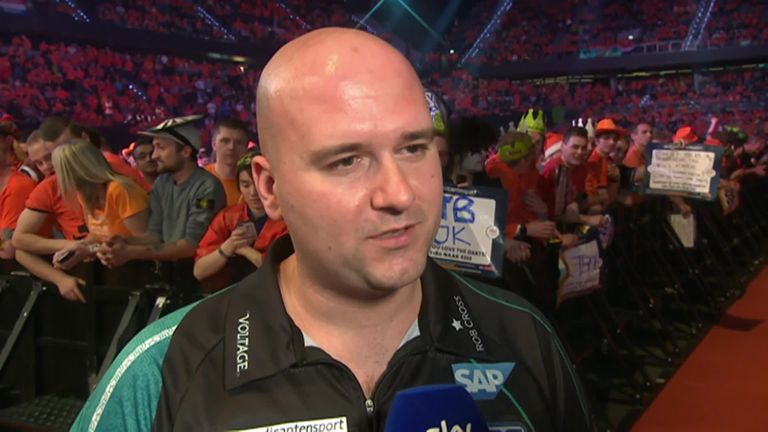 Expert verdict – Wayne Mardle
"I thought beforehand that Van den Bergh and De Zwaan would be the best two contenders. I think they have, probably, the best careers to come. They have the game to cope with everything."
Source: Read Full Article