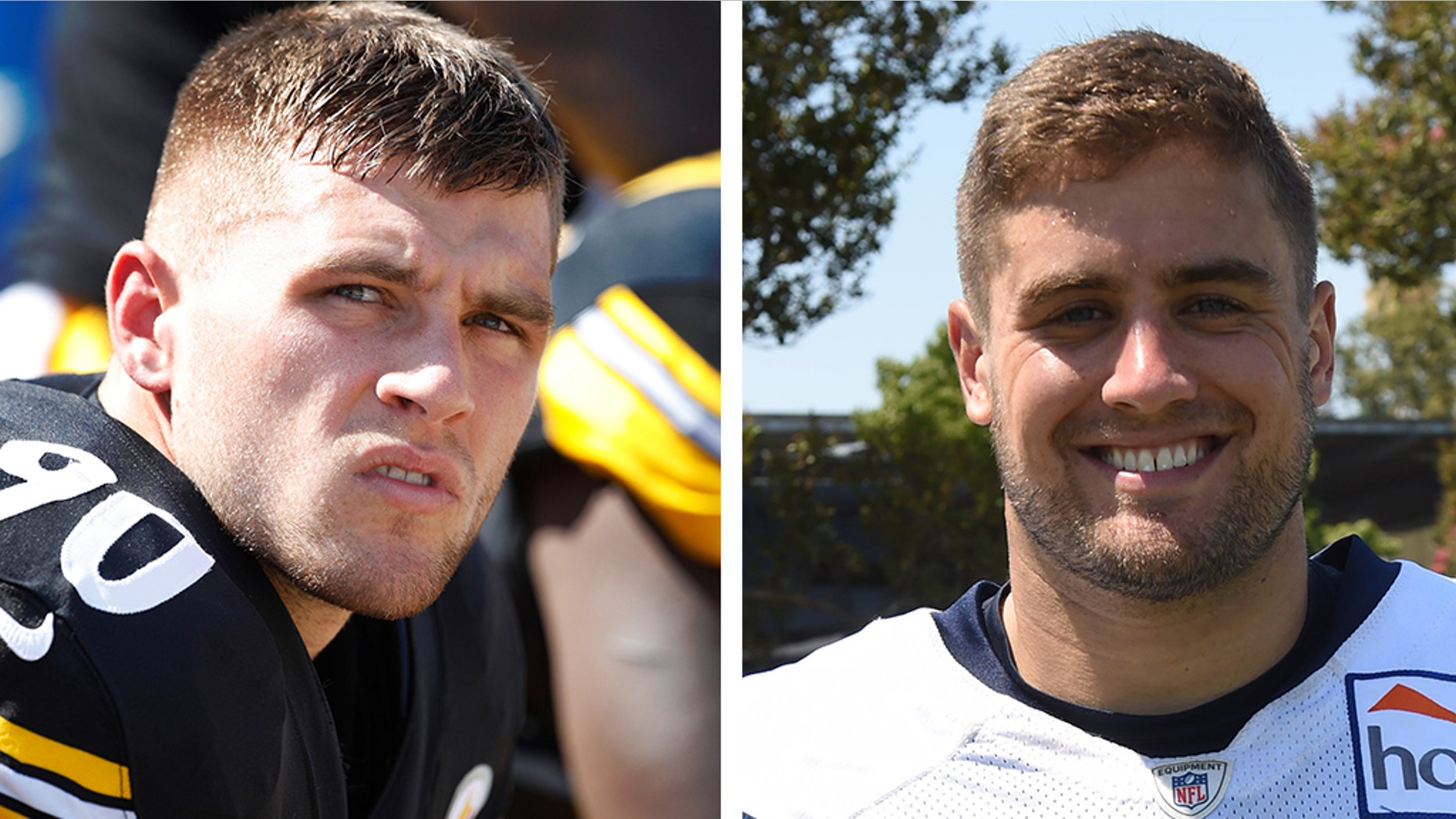 T. J. Watt, left, is a Steelers linebacker and Derek Watt, right, is a Chargers fullback. (Getty, File)
America's favorite sport is clearly a family business.
A growing NFL dynasty was in the spotlight this weekend: Houston Texans superstar defensive end J.J. Watt made it back from his big game Sunday afternoon in time to watch his younger brothers face off as the Los Angeles Chargers played the Pittsburgh Steelers  Sunday night.
Derek Watt, 26 is a Chargers fullback and T. J. Watt, 24, is a Steelers linebacker.
"I hope T.J. gets a couple sacks. I hope Derek gets a touchdown or a carry, has some great blocks. I mean, he's a fullback. I hope the game, I don't know, I guess ends in a tie. I guess that's probably the best thing for everybody," J.J. told ESPN late last week.
J.J. took to his social media Sunday to first acknowledge the showdown between his brothers, and then to show them in a split screen during the big game.
PACKERS FIRE LONGTIME HEAD COACH AFTER THIRD STRAIGHT LOSS
Earlier Sunday, the Texans extended their franchise record with a ninth straight win: a 29-13 victory over the Cleveland Browns that extended the streak.
FINAL 4 COLLEGE FOOTBALL PLAYOFF TEAMS CHOSEN
The Texans (9-3), who opened the season 0-3, haven't lost since Sept. 23 to take a commanding lead atop the AFC South.
"I was on the couch a year ago so this is a lot better," said Watt, who missed the last 11 games of Houston's 4-12 2017 season with a broken leg. "I was in a lot of pain. So it's good for us to be winning … this is what it's supposed to feel like. Honestly this is how you dream it up."
The Associated Press contributed to this report.
Source: Read Full Article