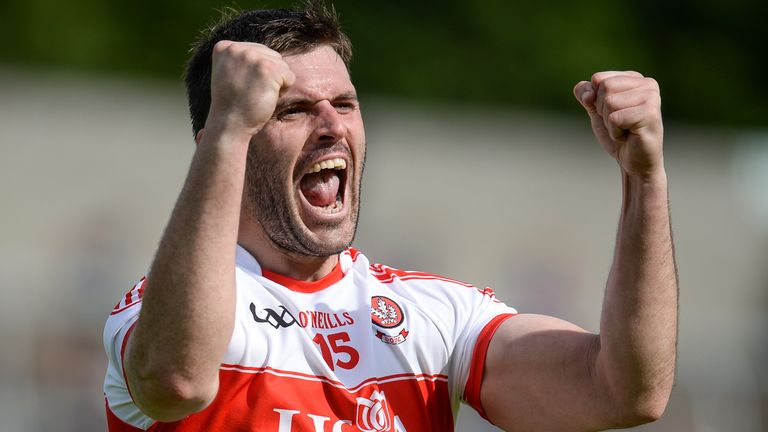 Former Derry senior football captain Mark Lynch has announced his retirement.
An All-Ireland minor winner in 2002, Lynch, 32, was a member of the Derry football squad through thick and thin, as they won the National Football League title in 2008.
"As someone who grew up wanting to represent my club and county, I feel privileged that I got the chance to do both," said the St Mary's Banagher club-man in a statement via Derry GAA. "But there is a time for everything and with current family and work commitments, now feels like the right time for me to retire from county football and devote those extra energies to other areas of my life.
"Playing for Derry was something I always enjoyed and it breaks my heart to think I won't do it again. For me there was always a real buzz wearing the red and white and representing my county, my club and my community."
Lynch has been a member of the Oakleafers' squad since 2004, and the Ulster side will be losing a leader in the dressing room next season.
"Mark Lynch is a class act who has given unstinting service to Derry football for many years," added Derry boss Damien McErlain. "He was a manager's dream and a role model who made a real positive impact on all the players around him."
Make sure to keep up with all the latest GAA news and analysis via skysports.com, the Sky Sports mobile app and @SkySportsGAA on Twitter.
The Sky Sports mobile app will keep you up to date with the latest news from Gaelic games – here's how to receive the alerts you want.
Source: Read Full Article